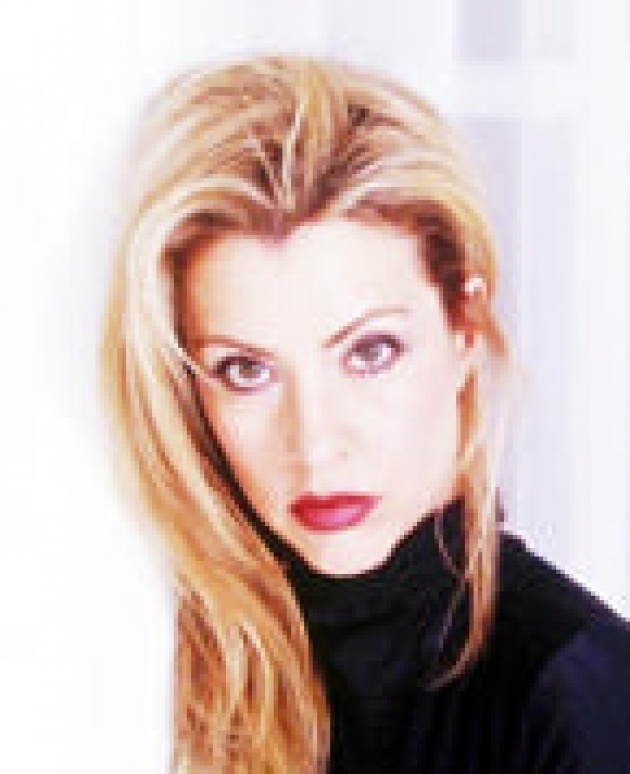 Evie Evangelou is the President and Founder of Fashion 4 Development. She is the spokesperson, entrepreneur, philanthropist, international relations expert and multimedia journalist. Below is an Interview of her about Women Empowerment and Fashion Industry in Afghanistan, Central and South Asia.

FA: Please tell us about yourself and your background?
EE: In brief , I am a spokesperson, entrepreneur, philanthropist, I specialize in international relations and I am a multimedia journalist. I am the President and Founder of F4D , Fashion 4 Development, a global awareness campaign that unites diplomacy, business, media and the creative industries for the purpose of helping to achieve the United Nations Millennium Development Goals and supports the UN Secretary General Ban Ki Moon's Campaign " Every Woman, Every Child" My background is in fashion, media and international relations with extensive experience working with the United Nations.

FA: Please tell us about F4D (Fashion 4 Development) and the philosophy behind it?
EE: Fashion 4 Development (F4D) is a private sector global initiative that supports the United Nations Millennium Development Goals and "Every Woman, Every Child" the UN Initiative spearheaded by Secretary-General Ban Ki Moon. The mission is to harness the power of the fashion and beauty industries and implement creative strategies for sustainable economic growth and independence of communities worldwide through the expression of fashion. Its guiding principles are the 4E's: Educate, Empower, Enhance and Enrich. F4D's tag line is "Giving Back is the New Luxury." Fashion 4 Development's message is being received with open arms around the world.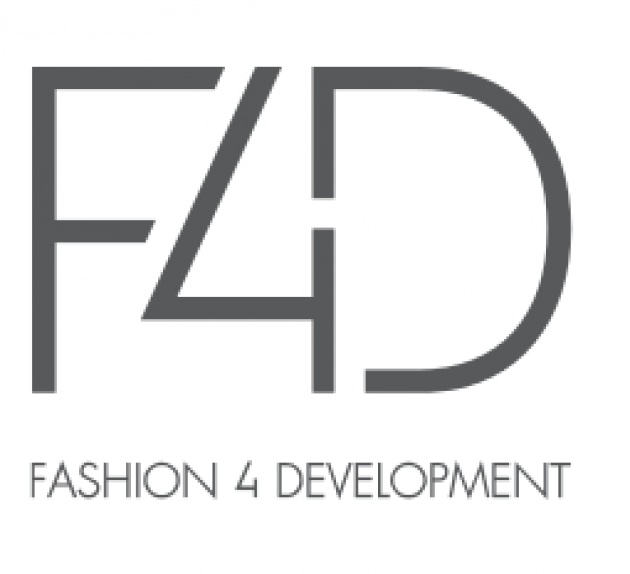 FA: How do you see Fashion and Design influencing economical growth, specially in developing countries like Afghanistan, Central and South Asia?
EE: I think that fashion and design are creative industries that employ large numbers of people and many of them are skilled workers that are taught a technique , an ancient craft brought down through generations or a new and improved method which they can learn now . Many people in developing nations do not have the opportunity to receive a high level of education but they can most certainly be talented and skilled and create , produce products that are exquisite that can be in high demand if the quality , design and marketing campaign is at the level to compete in today's Global marketplace. I think that there is an incredible amount of talent and unique techniques of art and design in developing countries which justs need refining and an update in some of their methods to improve productivity. If we can address this , then I believe that Fashion and Design can provide significant economic growth.

FA: What do you consider the most important factors of the fashion industry that can support women empowerment in developing countries ?
EE: I had first hand experience with women who were able to take back their dignity and self esteem by reaching just a bit of autonomy through fashion industry employment in developing countries, it's a beautiful outcome . Their faces lift and have a fulfilled , happy smile, their children have shoes and books they couldn't have before.

FA: What advice would you give to women in Afghanistan to start a career in the fashion industry?
EE: First they must have an idea of what part of the fashion industry they wish to pursue a career in, design , production, model , entrepreneur etc…. They need to connect with organizations that are on the ground in Afghanistan that can help guide them, after they have taken some steps forward they will find their way, but they must persist even when it gets difficult, in the end it will work out. I would like to suggest to them that I think that the time has come to take it to the next level. The new generation of women in Afghanistan need to take the design level and update it , the production methods , the end quality result, they have fabulous materials and incredible heritage for hand work , it just needs to be cultivated a bit.
FA: What was the most difficult aspect of running fashion design, production and advertising in developing countries in Asia?
EE: Asia has its own perception of things, but each country in Asia is also quite different , overall I would say that the most difficult aspect stems from cultural differences which exist not only in Asia but in other parts of the world. All of it can be overcome through the will to truly understand these differences.

FA: How does United Nations help F4D to achieve it's missions?
EE: The United Nations has been my gateway to the world. It has given me a better human and cultural understanding of all people, a belief that diversity is beautiful , access to a very important network of global decision makers who are concerned with human well being. All of this in my background has helped me to be more precise with the steps I take in the development and growth of F4D globally and its support of the UN Millennium Development Goals and " Every Woman, Every Child".