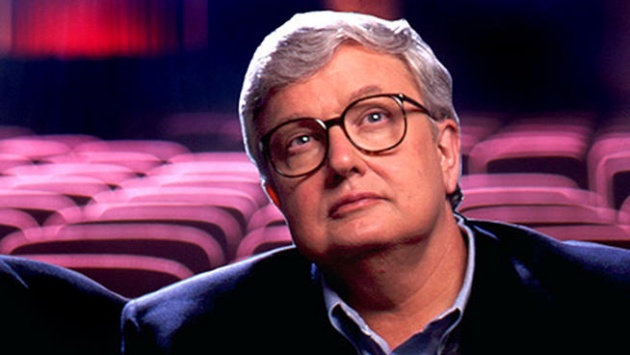 Westboro Baptist Church, the infamous anti-gay group, says it will protest outside Roger Ebert's memorial service in Chicago on Monday according to THR. Because apparently, God hates film critics as well!

The evil church, notorious for picketing the funerals of soldiers and gay teenagers, have too much time on their hands that they would not leave Ebert and his friends and family in peace.

In the church's new release, they call Ebert a "f_g enabler" and complain that he used his Twitter "to mock the faithful servants of God at Westboro Baptist Church." Awwwww...they have feelings!!!!

The inane church also calls Ebert a "fool sold his soul for some fame & fortune." And of course, won a Pulitzer prize along the way.

The celebrated film critic died Thursday at the age of 70 because of complications due to cancer. His funeral service is set for 10 am Monday at Holy Name Cathedral in Chicago. And of course, the Westboro freaks will be there bright and early!

If you so choose, here's the full text of the Westboro press release via THR:


GOD HATES F-G ENABLER ROGER EBERT!

LORD WILLING, WBC TO PICKET IN LAWFUL PROXIMITY TO THE FUNERAL OF F-G ENABLER ROGER EBERT AT "PREISTS RAPE BOYS" HOLY NAME CATHEDRAL (730 N. STATE STREET, CHICAGO, IL), MONDAY, APRIL 8, FROM 9:15-10:00 AM

For 22 years Westboro has warned the people of Topeka, Kansas & America that the policies of sin of this land have brought the wrath of God upon you, your houses, your city, your state, & your nation. American entertainment industry publicity leech Roger Ebert took to Twitterverse to mock the faithful servants of God at Westboro Baptist Church, just days before he received the horrifying summons: "Thou fool, this night thy soul shall be required of thee: [now] whose shall [that silly vanity called a Pulitzer Prize] be, which thou has provided?" (Luke 12:20) This fool sold his soul for some fame & fortune, forgetting that God has made a simple declaration regarding His people: "Touch not mine anointed, and do my prophets no harm." (Psalms 105:15). Now the famed critic is in a new jurisdiction, where he can see the blessings poured out on God's humble servants in heaven, from his seat of eternal torment & sorrow in Hell! It's too late for the fool Roger Ebert! WBC will continue to bind those who still live in Doomed america to God's eternal laws & Word, so you, like Roger, are without excuse!