Uprising Macedonian/ Indian blogger Manhar Khanna has recently wrote a blog, composed of the perks of the highly sophisticated phone by Google, the "Nexus 4"; also portraying comparisons with other phone giants, such as Samsungs "Galaxy S3/S4". Because of his liability to get his hands on new technology, expect to see a lot more great reviews coming from him.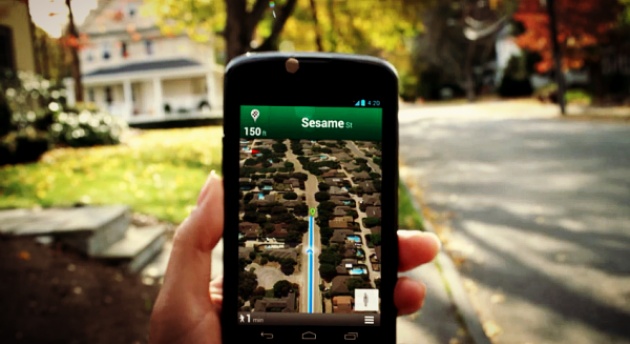 "The Google Nexus 4 had it's ups and downs throughout everyday usage. The expectations you perceive before opening the device match as soon as it boots up. Through these past 6 months, I've learned that the criticism towards the battery life of this phone is true. However, the battery life can be extended by a great amount if settings are altered properly. Nonetheless, here are some neat tips for battery improvement.


Lower brightness (obviously) and turn off auto brightness.
Go in to settings and change to be active only on 2g networks ( only if you have a voice plan and not a data plan!)
Keep WiFi off during sleep (Advanced settings for WiFi).
Turn off Bluetooth (obviously)
Turn off NFC
Root your device and download "Set Cpu" to limit the speed of the processor.
Turn off flash for pictures or video if you are not using it!
Change from a live wallpaper to a still one!
Furthermore, I think the camera on this phone is great. The Photo Sphere function is not that surprising, in that almost all of the time, there is overlapping of the images. If you do half of the image, then there is less of a chance for the stitch to overlap. Also, the user interface for the camera/video function is friendly. You could be a newbie to Android devices, and still figure your way around. Recently, the Android update for Jelly Bean 4.3 had changed the scroll wheel from a full circle, to a half circle. Personally, this puts less of a strain on my fingers. In sum, the camera function is great for this Nexus phone. However, compared to the Nokia Lumia 1020, it is not even close! The Nokia Lumia 1020 take's pictures in shots up to 39 mega pixels. This phone has 8, but, it still does the job without the images being noticeably grainy. Here are some neat tips for better pictures!
Set to auto if you do not know your surroundings to well.
Know that there is an option that lets you toggle for lower megapixels to higher ones (so if your not getting high quality image, that might be the reason why!).
HDR function could make some images come out very weird, so be cautious when you use it!
Exposure should be set to -1 in daylight for better color reproduction.
The screen on the Nexus 4 is amazing. It has almost a 320 ppi density for the screen. This is in Apple jargon is equivalent to a retina display. There is no grainy image and everything comes crisp and clear! Compared to the Galaxy S4, the screen is about 121 pixels less per inch. However, the image is still clear and not to be complained against. Also, the screen on the Nexus is 4.7 inches! That is pretty big for a handheld device. It allow's for easy viewing and puts less of strain on your eyes. Again, the Galaxy S4 has a larger screen (4.99 inches) but the Nexus screen is still generously large. One problem I have with the Nexus screen is the software buttons. They eat up a bit of screen space. Sometimes, when the phone crashes or becomes unresponsive, they do not work. That is one of the frustrating parts for software implemented buttons unfortunately. Nonetheless, Here are some tips for a better viewing experience!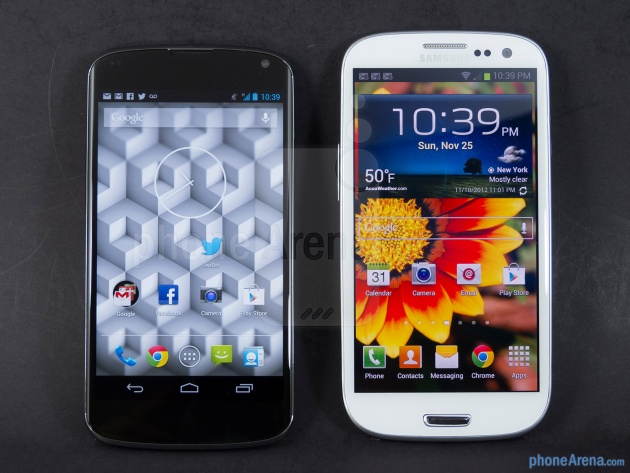 View YouTube videos from the app so it allows a full viewing experience. Web based videos will not have the software buttons temporary invisible.
Have brightness high during daylight (if you are not worried about battery life) for a better viewing experience (obviously).
If you cannot see the text because it is small, change the font to larger from the display tab in setting"
Make sure to stay tuned to Manhar Khana's explicit new gadget reviews!