Last night, I was visiting some good friends in Brooklyn, Cecile and Nicolas Heron. Nicolas is a scientist, musician and magician. We had a fantastic night talking about life and watching him do magic tricks with cards. At a certain point, we spoke about intelligence ,and I mentioned that I go by the rule "If you are the smartest person in the room, you are in the wrong room."
This morning I had the confirmation that I am both right and wrong at the same time. Elaha Mahboob, the head of the Herat Women's Annex offices and operations in West Afghanistan, sent me this note about the Examer Film Project and the work done by our students in Herat:
Dear Francesco,
Good news is that the students all finished their film treatments.They are even writing every scenes of their films and I think they just need a camera with actors to create their own films :)
For me it's interesting that in such a short time, they became good scriptwriters. They are all uploading their final version of film treatments from Saturday.
I just read some film treatments from the students and I attached pictures of them for you.
Thanks
Elaha Mahboob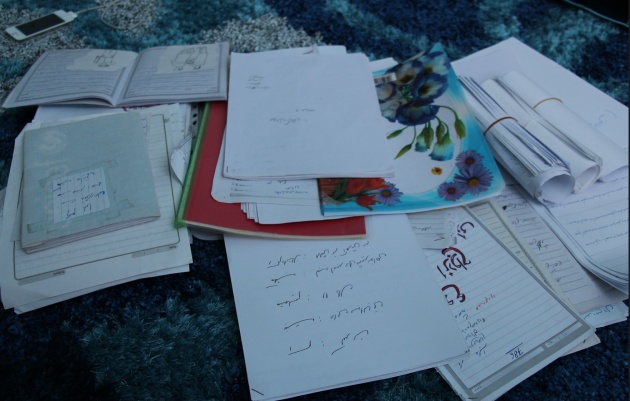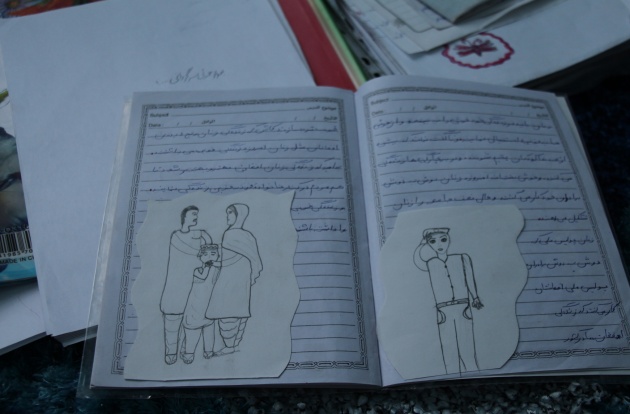 When I read this, I really realized how SMART I had been to get involved with Central Asia, and in particular with fantastic Afghan women like Roya, Elaha and Fereshteh, along with the other 5,000 Afghan female students working on the Examer Content Creator. I also realized how fulfilling it is to help scout and support the SMARTEST PERSON in the room, and my role models to be. I am craving for their stories and to get inspired for the next century of my life.
Stay tune for our Superhero Factory project!
And a reminder of what we stand for:
Read more about: Building Local Talent for Sustainable Education and Business Development - Christopher Fabian and Roya Mahboob
Please visit my personal page on Film Annex and subscribe. Please also visit Women's Annex and subscribe to it for updates, articles and videos.