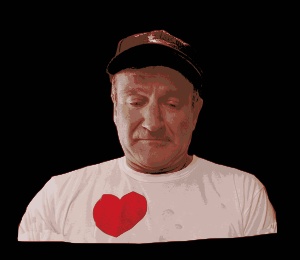 63 years old actor and comedian Robin McLaurin Williams found dead inside his Tiburon, CA house. According to sheriff's office he was pronounced dead at 12:02 PM at his home and the death was suspected as suicide.
The cause and circumstances of death are being investigated and yet to determine the actual situation. Forensic examination and toxicology tests will be conducted on 12 August to finalize the report.
According Mara Buxbaum "He was battling a severe depression", yet ongoing investigations will open more possibilities to know the exact cause.
Hollywood actors and fans around the world are in sudden shock and reacting to Robin's death. Celebrities have been posting condolences and grief message on social media networks, specially twitter. Steve Martin tweeted "I could not be more stunned by the loss of Robin Williams, mensch, great talent, acting partner, genuine soul."
Robin Williams was addicted to alcohol and cocaine, which he confessed in a TV show was battling to quit. He had just returned into a rehab center last month in Minnesota, even after he seemed recovered much.
He was the winner of Oscar award and many other national and international awards. He had a great comedian inside, his stand-up comedy was exemplary, his performances will always be remembered for ages.
Image : Wikipedia - Reusable
© 2014 SN Media & Emaxis