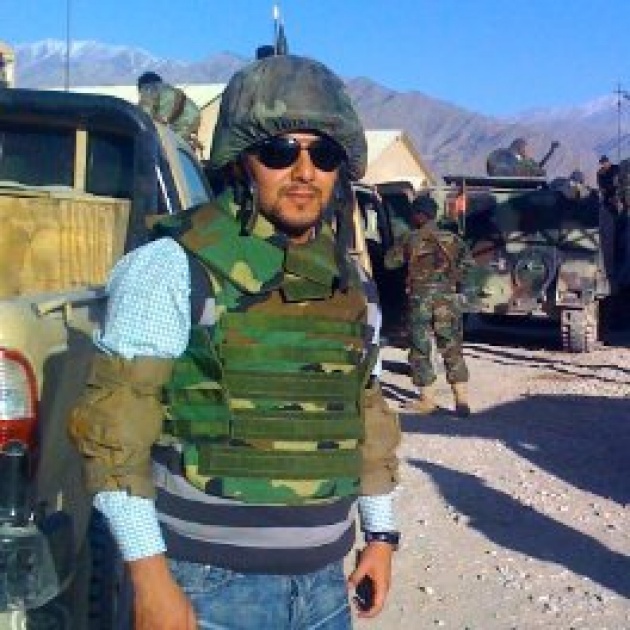 Fareedoone Aryan is the Director of Program at Afghan Media Productions (AMP). Below is an interview of him about Social and Digital Media in Afghanistan, Central and South Asia.
FA:  Please tell us about yourself and your background.

FRA: I am Fareedoone Aryan, 27 years old. I am the director of Afghan Media Productions (AMP), a branch of Washington-based America Abroad Media (AAM) in Afghanistan. I have worked in media for over 12 years and 
have worked with BBC, CNN, Hindustan Times, The News, Turkish National
Television, Al-Iraqia, Middle East Broadcasting Corporation, Tolo tv,
Lumar tv, Shamashad tv, Ariana tv, National Television (RTA). In the past decade, I have produced over 100 documentaries and more than 350 radio programs on issues ranging from women's rights, youth, education, HIV, veterinary to energy, water and mines. 
I am currently working on a series entitled 'The breadwinners', designed to inform, educate 
and encourage Afghan women to play their vital role in the development
 of the country.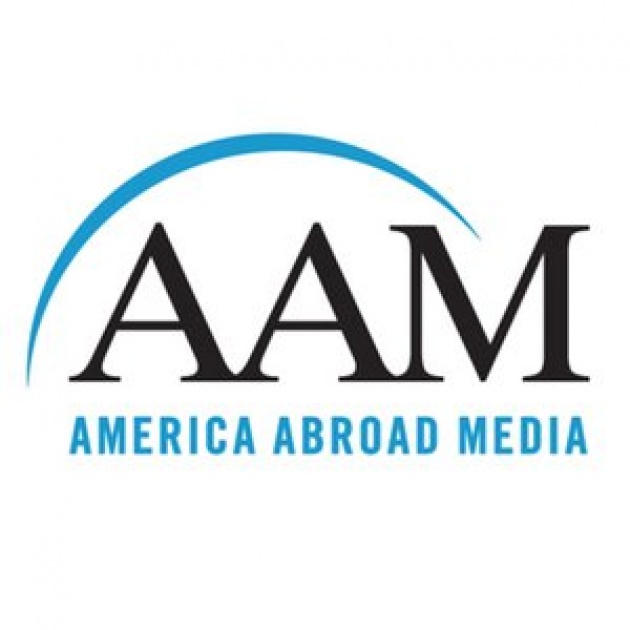 FA: Please tell us about America Abroad Media in Afghanistan and the philosophy behind it.

FRA: America Abroad Media is a non-profit organization that provides in-depth reporting and analysis of critical issues for America and the world. AAM believes that the high-quality journalism has the power to promote the free exchange of ideas, foster critical thinking, and empower self-governing citizens worldwide. AMP started its collaboration with AAM in early 2010 and produced a documentary series called Bond of Humanity focusing on the similarities, modernization, democracy, culture and traditions that are common among Muslim countries. AMP and AAM are working together on a series of Town Halls that connect the Afghan provinces with each other and build dialogues on issues concerning the Afghan people. We are also jointly working to connect Afghanistan with US audience, German audience, Pakistan and India. AAM provided a grant from National Endowment of Democracy for AMP to produce a series or video and audio programs profiling business women and entrepreneurs around Afghanistan. AAM is committed to build AMP as a media out-let that is fully capable of delivering accurate, in-depth and timely information to the Afghan people without any political motives or involvements

FA: How is the current situation for journalists in Afghanistan?

FRA: The overall current situation in Afghanistan is critical on many fronts. There is an increase sense of uncertainty about the future (2014 and beyond) among Afghans from all walks of life, the constant fear that the gains made in the past one decade could falter if the US army withdraws completely, the mass panic in rural Afghanistan of the return of Warlords and many other grave concerns. But the most important question asked among Afghans, especially the youth, is what would be the state of democracy in the future Afghanistan which still is fragile and a new phenomena. Of course it includes the situation for journalists in present and future Afghanistan.

Presently journalists in Afghanistan not only have persistent threats from insurgents, corrupt officials, social taboos and limitations, government security apparatus but also the lack of modern day journalism, the lack of institutions for investigative journalism and the lack of educational materials that could help journalists refrain from opinions of their own and rely more on facts, in a sense stop writing "poetic articles". There is also the problem of the term I sometimes use for the media in Afghanistan, "Salad Media", where owners of the media outlets are businessmen, technocrats, government run, warlords, religious figures and neighboring countries run media that employ hundreds of journalists and graduates of journalism departments of the universities to work for them. These journalists are compelled to follow the policy and political agenda of the channel thus stepping on the most important rules of journalism, impartiality and neutrality.  

FA: Can you name some challenges you have faced during your work as a journalist in Afghanistan?

FRA: I believe that 90 percent of journalists in Afghanistan has started off their career more as a passion and love for this profession rather than graduating from journalism or mass communication universities. The biggest challenge for me was the lack of materials available from which I can self teach the norms and regulations of journalism, luckily the situation in Afghanistan turned most of us into capable journalists. It has always been hard to get Afghans to talk about an issue. The most I would get from the interviewee was yes and no. The longest sentence have been "I don't know, Allah knows." Those who were fluent in speaking lacked information about the subject, but then again, this has changed to a huge extent as people are becoming aware of the issues and access to information has increased immensely.

Often, there are times when I cannot get access to officials and authorities voices that are required to comment on an issue that I want to cover. If an appointment is given on a certain day and time for an interview, when I get there I find out that there has been a marriage in the family and the official needs to leave without canceling the appointment and informing the journalist

Limitation of topics have been a big challenge for me. Because of security I am not able to travel to places where I find issues or topics interesting for me to cover.

The biggest challenge for me is not finding many outlets that are independent and not influenced or driven by any agenda,  where I can put the publications and materials that I produce.

FA: What do you think about social and digital media presence in developing countries? How can they influence their current situations?

FRA: Afghanistan is a country with diverse traditions and cultures. Sometimes, it is difficult to get messages across to the people using the mediums of television or radio but it's very easy and quick to break through cultural barriers and deliver innovative messages to the people especially the youth through social media. I can see an increasing number of Afghans using social sites and this is a good sign for the development of understanding of issues and thinking out of the box.
Social and digital media provide the opportunity for bloggers to pour their hearts out and discuss issues that are ignored or considered controversial by the main stream media.

I think that the presence of social and digital media can provide the citizens of developing countries with access to more information coming from independent sources. It can provide a platform for discussion and build a national dialogue on neglected issues. It gives Afghans the chance to write about issues and analyze events in their own perspectives.

Social and digital media have empowered the citizens to connect with others and the world. It has given many young Afghans the power to speak up and comment on what is going wrong and what needs to be done.

Personally, for me, social and digital media are becoming an increasingly important part of my reach to the targeted audience, so that my programs find an increased number of viewers. Honestly, I have made a big mistake by not capitalizing on my social accounts. I had made a Facebook profile a couple of years ago and had in the course of years made Twitter, YouTube, LinkedIn and many others social sites accounts, but I never used them to reach and build an audience for my documentaries. When I started sharing videos I had made with friends, I understood the effect and value of social and digital media.    

FA: What are the most important topics you are focusing on currently in Afghanistan for your publication and why?

FRA: We are an all-Afghan team of journalists producing a range of programming for broadcast on leading television and radio outlets across the country. AMP represents a unique opportunity to build independent media capacity in Afghanistan while exposing Afghan audiences to high quality, locally produced content. Our vision and mission can be described in three words: Inform, Educate and Encourage. AMP is currently producing Breadwinners, a weekly radio documentary series profiling female entrepreneurs in Afghanistan and their contributions to the country's economy. The program broadcasts nationwide every Saturday in Dari and Pashto on Killid Radio in Afghanistan.
Episodes have featured a diverse range of female entrepreneurs, such as:
Shekiba Qayumi, founder of the Women's Vocational Association in Kabul, where women are taught traditional trades such as tailoring and jewelry making, Aziza Mohamed, owner of Muska Ball and Leather Products and a pioneer of soccer ball production in Afghanistan, and Gulsoom Satrzai, CEO of Afghan Women's Services and Education Institute, which trains women for careers in textiles, handicrafts,

A past documentary series includes Bonds of Humanity, a television and radio documentary series highlighting the diverse traditions, history, and culture of Muslim communities in Afghanistan and around the world, International Town Halls in collaboration with AAM's Pakistan Information Network (PIN), a groundbreaking series of international town halls connecting audiences, experts and government officials in Afghanistan and Pakistan for in-depth discussion about the way forward for the two nations as the U.S. prepares to withdraw its troops from Afghanistan in 2014, as well as the role Pakistan should play in the reconciliation process, Online Video Interview Series, an online video interviews with leading policymakers, academics, journalists, and experts that examine key challenges facing Afghanistan, including sustainable economic development, women's participation in government, security concerns, and the reconciliation process. AMP maintains strong partnerships with leading television and radio outlets across Afghanistan, including Radio Khilid, Saba TV, Voice of Afghan Women Radio (VAWR), Radio Television Afghanistan (RTA), Shamshad, and Tolo TV. AMP is producing Milli-Jerga weekly connecting the Parliament of Afghanistan with the constituents and building a dialogue between the people and the government. AMP is also producing commercials for government and non-government entities in highest quality and creativity.