About a month or so back, Net-a-Porter had announced their launch of their print magazine, the Edit, available both in a digital and print version. This came to no surprise, however, considering that Net-a-Porter was both built on and founded on a strong fashion editorial background (Net-a-Porter's founder, Natalie Massenet was once a fashion editor at Womens Wear Daily and at The Tatler).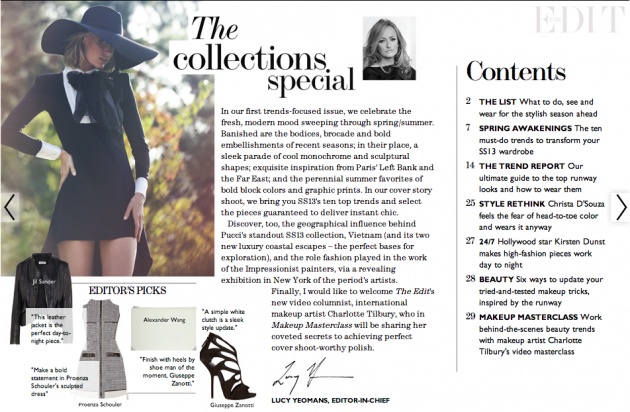 This is followed by Conde Nast's roleout of what seems like part of a massive digital plan that would keep them afloat and possibly even thrive at a time where the publishing industry sees more uncertainty (and opportunity) than ever. It was announced earlier this month that Conde Nast International has invested USD 20 Million in luxury online retailer FarFetch.com. "Farfetch has a unique position, connecting boutiques around the world by ecommerce to sophisticated fashion customers like our magazine readers and website users," said Jonathan Newhouse, chairman and chief executive officer of CNI. "It's a natural for Condé Nast." The investment will go towards building stores in new markets, including a Japanese version. This is also not the publishing giant's first investment in online fashion retailers.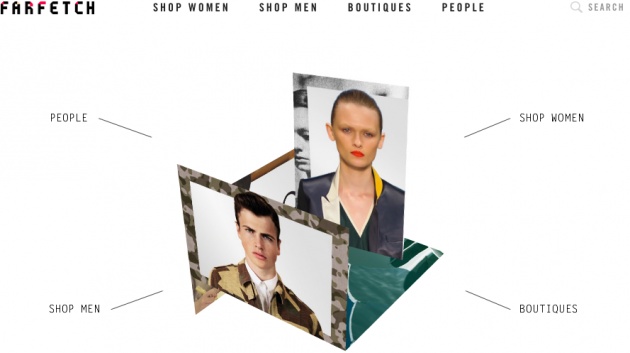 In November 2012, the company had also invested in Rent the Runway, an eCommerce store that takes on the concept of renting designer goods to the public and have been dubbed the 'Netflix for Fashion.' As quoted by founder Jennifer Hyman in a BusinessInsider article published in November, "This is a partnership beyond just being an investor," she said, "We will be integrating with their organization to take advantage of marketing and sales prowess they have, and help create brand awareness for Rent The Runway." Prior to Rent the Runway, Conde Nast had also invested in Moda Operandi, an ecommerce store that lets you pre-order designer collections straight from the runway.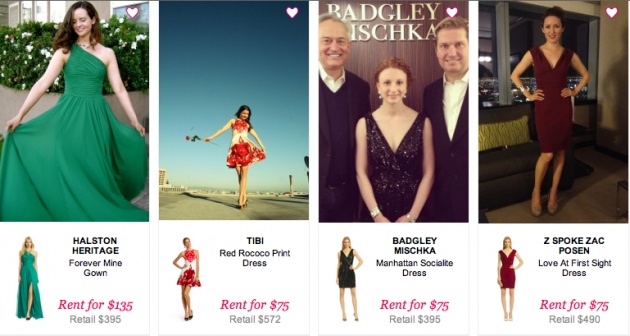 Alas, it has been said that it is far easier for ecommerce stores to develop content, than vice versa. As quoted by Josh Stinchcomb, Conde Nast's VP of corporate partnerships, it is far more difficult and costly for content producers to get into commerce largely due to inventory. "Having an affiliate link program and creating ways for people to shop from magazines on our websites is different than actually carrying inventory," he said. Perhaps it is to this fact that Conde Nast has also launched a series of digital-focused implementations, such as Digital Catalyst which aims to better facilitate digital audience buying processes through analytics. Conde Nast has also recently debuted its series of original web programming. This is also something that is being done by other major publishing companies such as Hearst, which is set to launch a cable network produced by NBCUniversal and has several YouTube funded channels. Nonetheless, the idea of content producers going into ecommerce is still being tried out by old players in the publishing industry, such as Harpers BAZAAR and newer ones, like Refinery29, (below).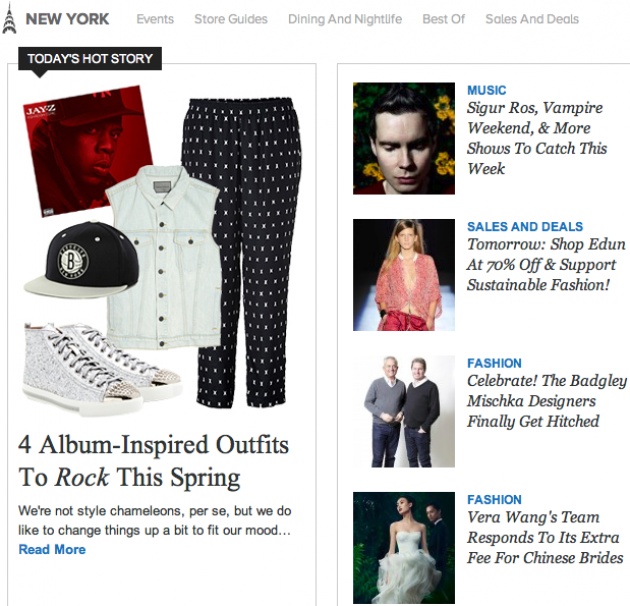 It seems that the initial panic of print publications folding four years ago is starting to see a recovery, as many of the publishing houses begin to experiment with ideas of collaborations, partnerships and various forms of media that they could leverage their magazine/brand names with. All is not lost in the publishing world, after all. - @Nicole Tan
"VOGUE ITALIA" a fashion film for Conde Nast's VOGUE by Luca Finotti: