I am very excited to share the news that the 22 year old creator of the Fashion Film 'Facing', Naqia Lee is in town covering the action at the 2012 New York Fashion Week.
I had the opportunity to catch up with Naqia outside of Eyebeam on West 21st. where her camera was ready for the models making their way from the runway show that just finished. It was fantastic to see the very warm welcome the biggest names in runway modeling showed to Naqia, a few of them starring in 'Facing'.
After many emails to Naqia in Asia, the La Jolla Fashion Film Festival finally allowed us to meet in person. 'Facing' was screened to an audience of fashion film and industry professionals who loved her work. Simply knowing the rush many models are in to get from show to show, how Naqia managed to persuade the likes of Jessica Stam, Karolina Kurkova, and Natasha Poly to name a few for filming astonished me until I met Naq and understood the easy way she creates a comfort., as certainly her muses felt too.
When Naqia breaks free for a moment from NYFW we hope to arrange for an interview and maybe a look at the images she has been creating and possibly entering in LJFFF 2013.
The images below are stills from 'Facing'.
Jessica Stam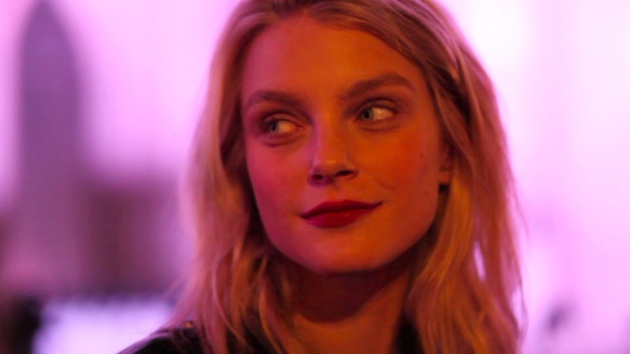 Isabeli Fontana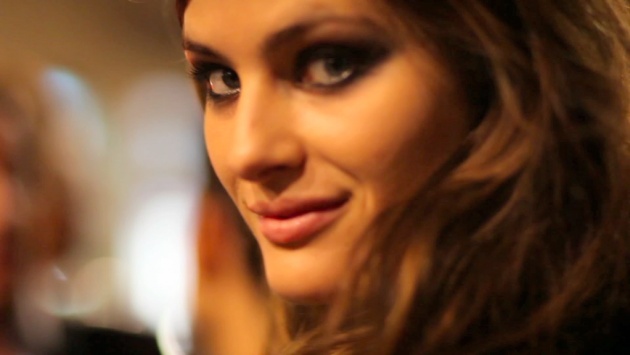 Karolina Kurkova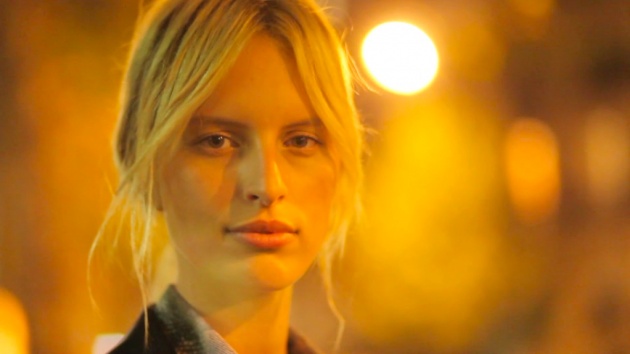 Abbey Lee Kershaw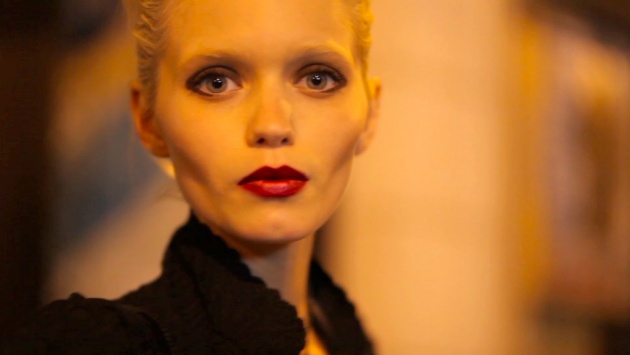 Watch 'Facing'