Afghan people wear different clothing styles. For example, their national clothing is "Pirahan Tunban". They wear Afghan national clothing styles when they are off, when they get together, and when they are home. When they are on their jobs or when they are at school or University they wear western clothing style, which is Jeans with Necktie.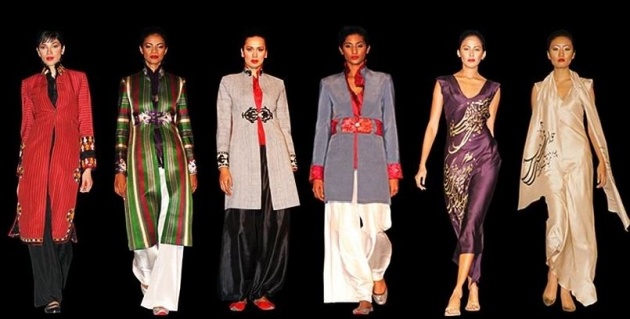 Today, most of Afghan people wear the clothing which is prevalent in the world. For example, jeans with blouse or necktie is a clothing style worn by most of the people of the world. In addition, suit is another clothing type worn by all the people of the world in a formal manner. For example, the presidents, ministers, and all directors of most of the countries of the world today wear suit, which is a western culture.
Newly imported clothing has recently attracted most of both Afghan boys and girls. Most of the clothes traders import from the foreign countries are Turkey, China, India, Dubai, and Iran.
The most important, there are now some companies, such as Afghan Fashion House, which is spreading the fashion culture amongst Afghan youths.
Afghan Fashion House has recently began its activity in Afghanistan and has had huge achievements, too. For instance, Afghan Fashion House has employed Afghan experienced seamstresses to bring changes in Afghan clothing. for example, they have mixed Afghan culture with western culture in Afghan clothing. this act of Afghan innovators is welcomed by Kabul dwellers, too.
Afghan Fashion House is led by Afghan women, and goal is to spread the western clothing in Afghanistan as well as to mix Afghan clothing with western garment styles.