I had the pleasure of being connected to Xi Sinsong, an outstanding fashion photographer based in New York City whose work I admire greatly. Xi shared three of her editorials with me for posting to our Models WebTV Facebook fan page. Currently, the fan page has over 167,000 fans who were also thrilled to be exposed to her gorgeous photos.
We'll look forward to having Xi in our studio for an interview someday, in the meantime we forwarded some questions to get to know a little more about this gifted artist.
Models WebTV: Where are you from (how long have you lived in NYC)?
XI Sinsong: I was born in China. I have been living in New York since the summer of 2009.
MWTV:How long have you been a photographer (always fashion related)?
XS:When I first started taking photos, I was about 16. However I would not call myself a photographer back then. It was more just playing around with a point-and-shoot then mess with it in Photoshop after. The images I took and made have not always been fashion related, but always people related.
MWTV: What was the first publication or website to pick up your work?
XS: It was an online publication a friend of mine had started. I don't think they are doing it anymore.
MWTV: What convinced you to become a photographer? Anyone; legends, family, teachers, that were influential in this decision?
XS: My family had very little influence in my decision about going into the creative industry. There are no artists in my family, but I have an extremely strong and supportive mother who encourages me to do what I want. I have been interested in visual arts ever since I could remember. As the specific path of becoming a photographer, it was a combination of timing, chance, and subconscious magnetic pulling I guess.
MWTV: What inspires your work?
XS: A combination of different elements: life experiences I have collected; my attraction to the dark and mystics; flawed beauty; human anatomy; geometry; the intense lines and paint strokes of Egon Schiele's work; the cinema of Andrei Tarkovsky and Shunji Iwai; the unknown.
MWTV: What is the inspiration behind the spectacular "blood" photos with Soo Joo?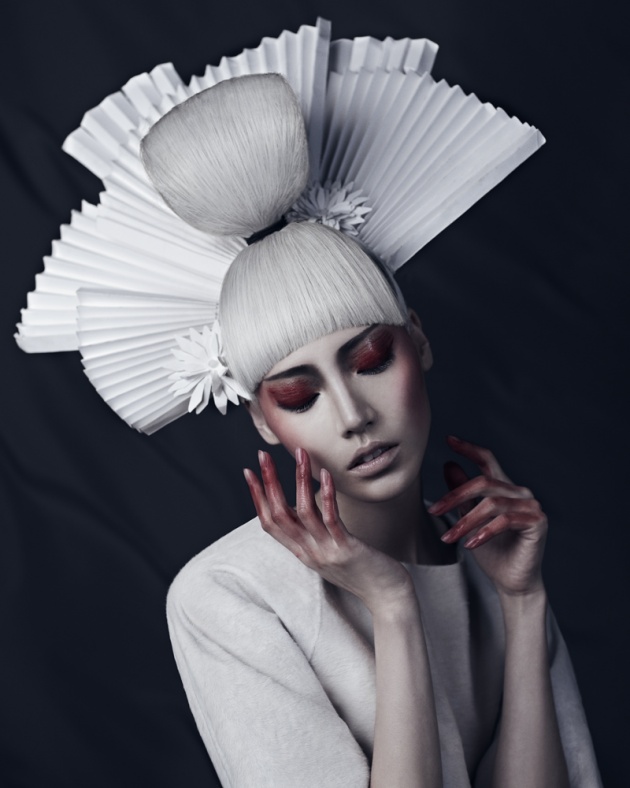 XS: Michael Tucker, the stylist and art director of the shoot, initially proposed the concept to me. He told me that he would like to do a take on "Futuristic Japanese Warrior ", who has been shedding blood on the battlefield, and I added the image of a Femme Fatale to it. The whole team collaborated based on this theme and we went from there.
MWTV: In your free time what do you shoot for fun/ or like to shoot if you could?
XS:I do not really shoot for fun in my free time, as my method of working is a very organized workflow and is not spontaneous in nature. For me it is hard to make the work while not in the 'working mode'. What I would really love to take photos of would be the nature, though: landscapes, vast seas, oceans, lakes and running creeks between mountains, starry skies. There are not too much of those in New York, and I do not find myself out there often. I always think and dream about it. But whenever I have the chance to be in the nature I always forget about the camera. I just try to absorb the experience with my eyes and pores.
MWTV:What was your most memorable shoot to date, why?
XS: There are a few…
One of them, the first shoot I collaborated with the brand InAisce, was done in China (www.facebook.com/media/set/?set=a.215763698483565.52909.122764714450131&type=3). It was the first time I shot in China ever. The whole working environment was very different. I was not familiar with the industry there and I was quite nervous to work directly with a designer whose work I admire. Although the preparation of the shoot started weeks before the shooting day but I really did not know what might turn up. At the end it all worked out and the team was great. I just worked with InAisce again for their spring summer 2013 lookbook (www.facebook.com/media/set/?set=a.410472622338618.107713.127182160667667&type=3).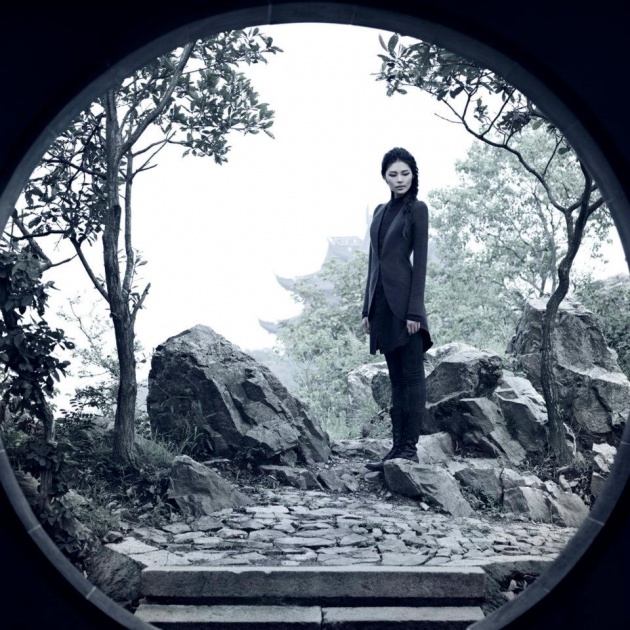 MWTV:If you could shoot with any model past or present who would that be?
XS: I don't particularly have a model in mind, but I would have a ear to ear smile on my face for a month if I ever had the honor to photograph Daniel Day Lewis.
I would love to do an editorial in Iceland or Ireland.
MWTV: Do you explore any other artistic mediums?
XS: Yes. I studied drawing, painting and calligraphy since I was young. Now I am not good at any of them, but it is some fond memories and a cure for insanity. I have recently played around with sculpting things with clay and liquid rubber. And I am a cinema nerd, don't make any, but watch a lot.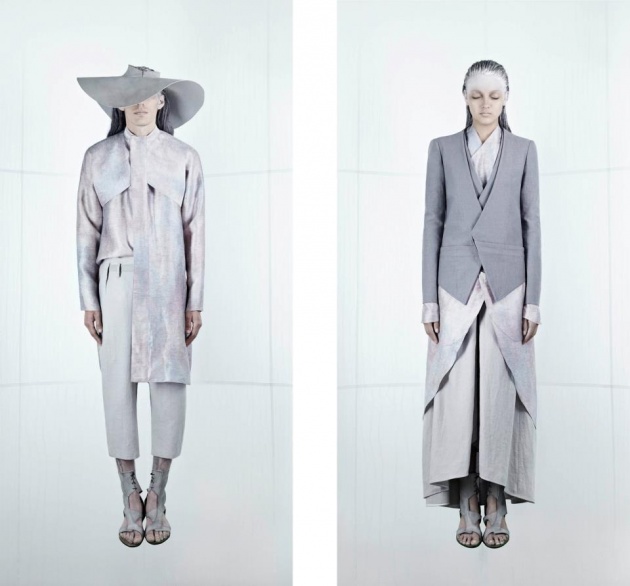 FOLLOW XI SINSONG ON TWITTER @XiSinsong and Facebook.