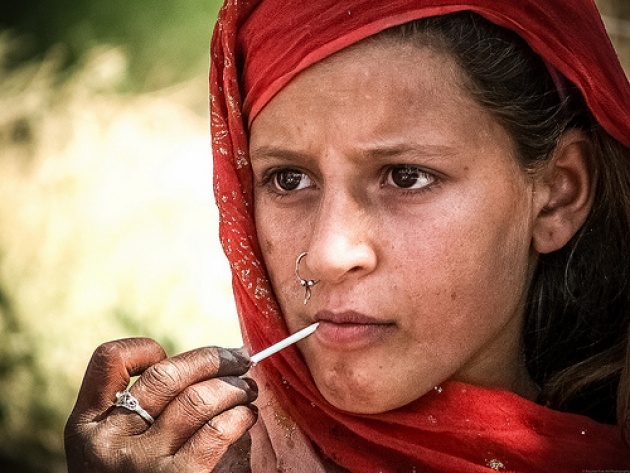 Article by Nikki Shaver
Photo Courtesy: Ricymar Photography.
The thought of parading the female form in Afghanistan is still a nearly unthinkable act for most of the people who live there. Many ladies still refuse to leave their home without wearing the traditional burqa that conceals their body entirely. However, in recent years, small fashion shows are taking place sporadically in the combat-exhausted capital. They are tiny assemblies, but they present a much larger concept: inspiring women to feel that they have power in Afghanistan.
Some of the shows have been planned by a group called "Young Women For Change". This particular group helps women in Afghanistan with their education, as well as assisting them in having successful lives. The shows feature Afghani models wearing dresses with short sleeves, some more traditional outfits, and even jeans! This is extremely crucial for Afghan youth to realize that they can take a chance and try to bring positive changes to the war-torn country.
Although it can be seen as a risky thing to set up a fashion show in Afghanistan, the different groups that organize them believe that by doing these shows, which raise money towards women's advocacy groups, they can help change people's opinions and attitudes towards women in the country. The money raised also goes towards providing women the chance to go to school and have a proper education in Afghanistan.
So far these shows have been successful and the fashion world seems to be slowly integrating itself into the lives of Afghani women and men as well. These brave souls that dare to try and change the views on Afghan women are a role model to everyone all over the world. Perhaps, with more people like this on the planet, change is possible!
Please visit my WebTV here: http://www.filmannex.com/webtv/MissNikkiSays