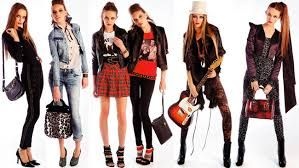 Make up is an integral part of fashion. With Monsoon at its high you can have a tough time dealing with this element of fashion. You definitely don't want flushed look in this gloomy season. So here are some tips to make you look real bright and fashionable with the latest Neon and bright shades.
Nails: Pop up your nails in gold, blue, amber or red and embellish them with stones or another bright colour. Make patterns on your nails with neon pink, green or turquoise and let them stand out. Get it done from an official nail art salon to get perfect nails. Don't forget the Manicure!
Eyes: We are talking bright so we need eye shadows and eyeliners in shades of orange, yellow, green and blue. For a daytime look wear a thin coat of eyeliner in these shades so that you do not overdo it. While you are heading for a night out or party at night, go for dramatic shades of vibrant green or electric blue. These shades will impart your eyes that extra oomph and that special someone will not be able to take his eyes off you. Make sure you use the waterproof mascara.
Lips: Give a break to the traditional maroon and red lip colours and try out the new bright pinks and oranges which are a latest this season.
Cheeks: To get those perfect cheek bones, blush them up with hints of red.
Clothes: It's better to avoid skimpy clothes. Go in for chiffons in bright colours like tops or dresses.
Accessories: With bright make up you can decide to wear funky jewellery. Go in for Bohemian look.
Don't let the downpour dampen your spirits. Sport these bright colours and be cheerfully fashionable!