Fashion is constantly changing. We need to have our own style, but we also need to follow fashion. In this post I will share with you some things that will never change. I am going to write about timeless fashion trends.
I will start this post with three popular prints that are really timeless.
Animal print
First timeless trend on my list 'Animal print'. I personally do not like animal prints at all, and I am never wearing them. But, no matter what I think about them, they are always fashionable, and women all around the world are wearing animal prints.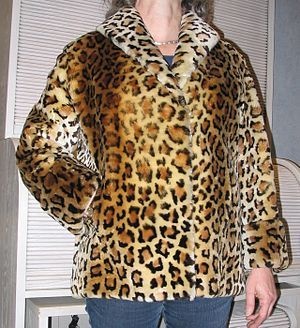 Credits: Wikipedia
Where this trend begun?
This trend is very old. It begun during the 18th century when Europeans started colonizing Africa and Asia. On those continents they saw many various animals, like tigers, leopards, giraffes... They were killing those animals, and they brought their skins to Europe. Those skins were very exotic to people who lived in Europe during the 18th century, so they started making clothes out of it. Many famous ladies loved animal prints.
Why does this trend still exists?
Animal prints are actually neutral, they are combinations of brown, beige and black, so we can combine them with a lot of other colors and clothing items, and that is why they are still here. They are interesting and simple, at the same time. Clothing items with animal print can be combined with very simple accessories and jewelry, and accessories with animal print we can combine with simple clothing items.
Floral print
So, next one of this list are floral prints. Just like animal prints, those prints are also very old and very popular.This trend can look amazing, if we combine it on a right way. If we are not careful enough with floral print our combinations will look strange and funny to others.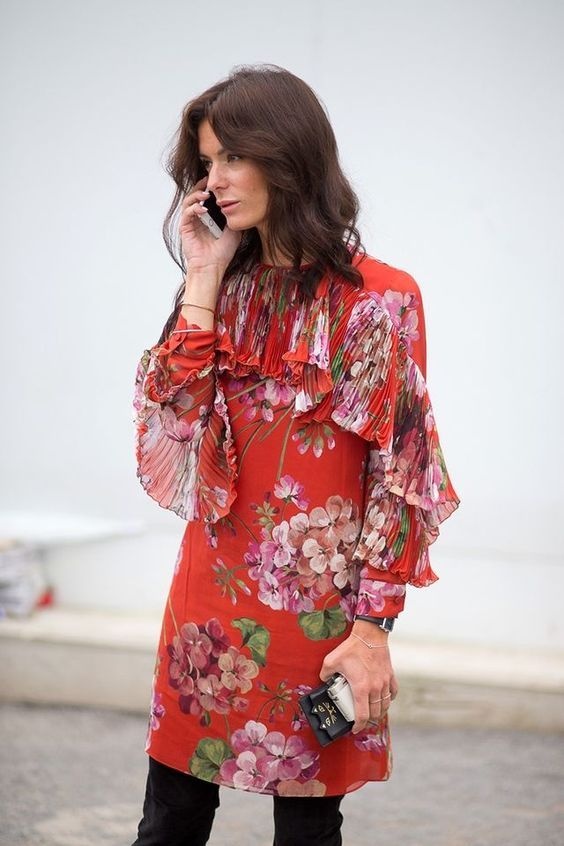 Credits Pinterest
Where this trend begun?
Actually this trend begun with Mother Natural. Flowers are something what we can find anywhere, and what people really like very much. That is why people decided to put them on their clothes. Trend of floral prints begun in Japan, very long time ago, they were decorating their traditional clothes with floral prints.
Why does this trend still exist?
This trend still exist because flowers are something gentle, and because of that they are something what is naturally connected to women. Many people would say that flowers are actually some symbols of women. But, we should be very careful when we are wearing floral print. Clothing items with floral prints should be combined with simple details. And, we should wear this print during the spring and summer. They are too happy and too playful for autumn and winter.
Military print
Here is the last print on our list. I personally like this print very much. It an be combined with a lot of colors, and it can make many combinations looks interesting. But, in my opinion this print is reserved for some casual clothing combinations. I can not imagine, for example, a prom dress with military print on it.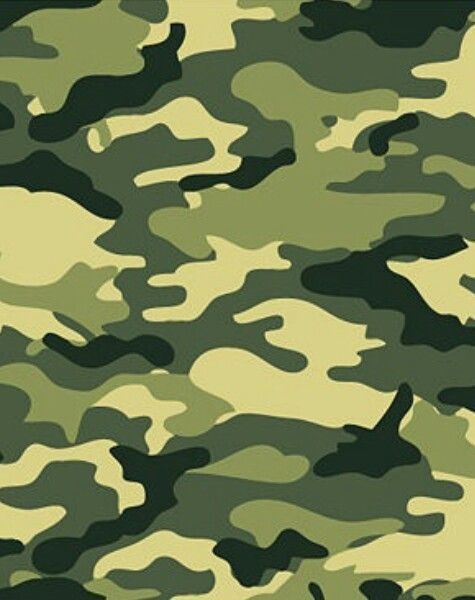 Credits:Pinterest
Where this trend begun?
This trend begun during the World War II in Europe. Civilians, even ladies were wearing military coats. Not because they liked them, but because they had no money to buy coats, so they were taking coats from dead soldiers. After the war was finished this trend disappeared. Actually, during the war this was not a trend at all. Ten years later begun the Vietnam War. During this war military become very popular, and military print become a trend. And it is still here.
Why this trend still exist?
It is still popular because it is very neutral, just like animal print. Military prints are combination of some basic colors, like gray, black, olive green, dark yellow... and all those colors can be combined with almost all other colors. Military print looks cool and relaxed. It is great for casual clothing combinations. But, be careful with this print. Wear it like an outfit, not like an uniform. For example backpack with military print or cargo pants with military pockets, will be enough to make you outfit look interesting.
Always remember, all those prints look amazing in so many clothing combinations, but they should never be in same combination.
Now I will talk about some clothing items that are timeless. All of us own those things, and we love them.
Leather jackets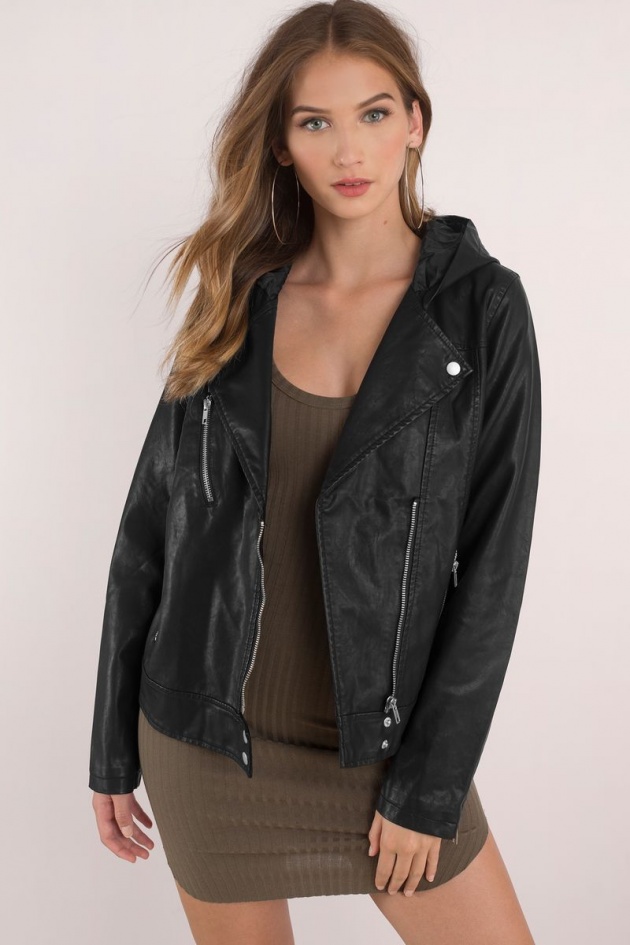 Credits:Tobi
We all have at least one leather jacket. At first it was a symbol of rebellion, but later it become a classic. Those jackets are warm and comfortable. One more good thing about them is that they can keep the rain off. Leather jackets look very cool and they fit great in almost every style. And leather jacket will not look ugly when it get old, with years those jacket look just better and better.
Little black dress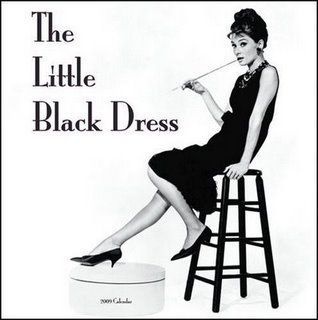 Credits:Pinterest
Little black dress is classic amongst classics. This is one of the longest lasting timeless fashion trends. Coco Channel made first little black dress in 1920s, and since then little black dress is must have, and every woman owns at least one little black dress. Black is most basic and most elegant color. We can combine it with some extravagant jewelry and accessories. Little black dress is our savior in those 'I do not have what to wear' days. If you do not know what to wear, take your little black dress.
A plain white T-shirt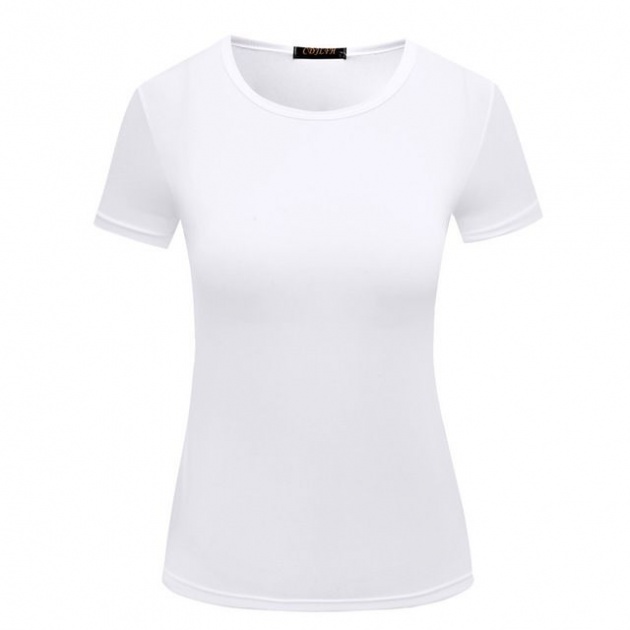 Credits: Unknown
This is one of the simplest clothing items. And this item should not be very expensive. You can find them anywhere. You can combine it with anything you wear, for example with black jeans and leather jacket. Or with some skirt with floral print. There are so many combinations with plain white T-shirt. You can look cool in it, but you can also use it for some elegant combinations.
Knee-high boots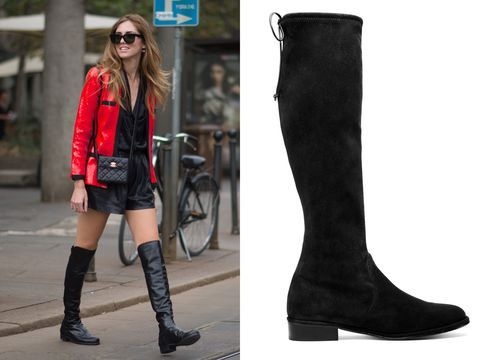 Credits:Bazar
Every woman should have at least one pair of knee-high boots. The number of ways you can wear those simple boots is endless. We can usually find them in some basic colors, like camel, brown or black, so we can combine them with blue jeans, black jeans, even with elegant white pants. They are great for rainy days because they are worm, and they can keep the rain off.
Black blazer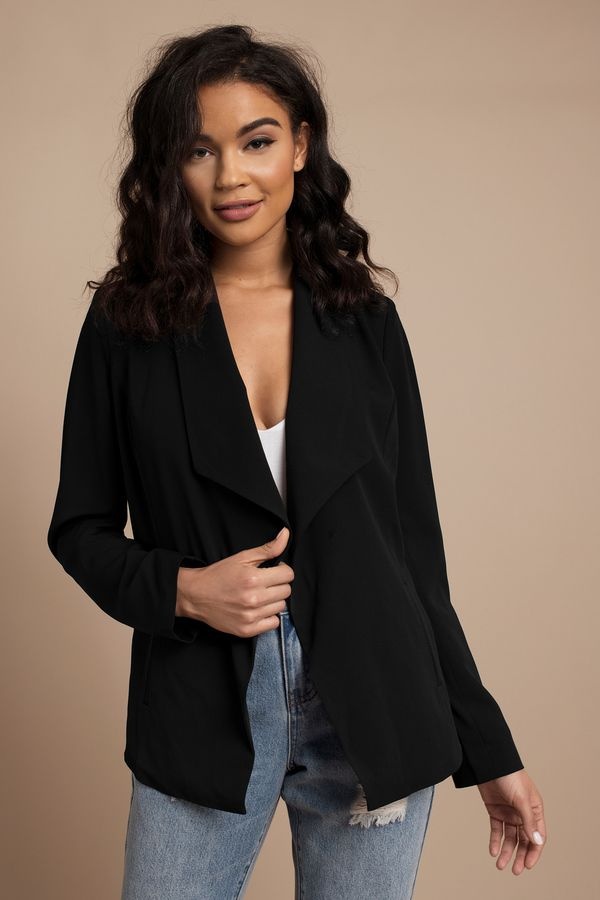 Credits: Tobi
Black blazer is like little black dress, classic among classics. Every woman needs at least one black blazer. You can wear it at school, at work, when you go out at night....My favorite combination with this item is very elegant, I prefer to wear it with white shirt, black pants and black high heels. But we can also combine it with some skirts, jeans, even with leather pants.There are so many varieties of this clothing item, so every woman can find something what she is going to like.
Skinny jeans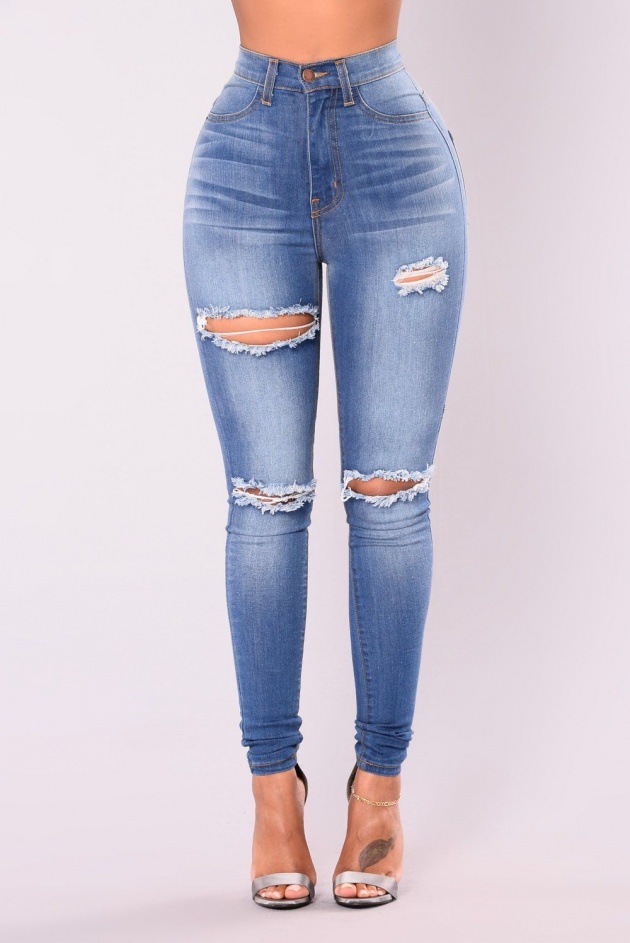 Credits:Fashion Nova
Every woman should have at least one pair of skinny jeans. I think that i do not need to give you any explanation why this item is on the list. We can combine them with many clothing items from this list. For example with black blazer and plain white T-shirt. Or with some cool T-shirt and leather jacket. There are so many combinations.
That was all for this post.
Please write in the comments below which trend from this list is your favorite one and why.
Thank you so much for reading.
Love you all!