Fast & Furious 7 continued to prove itself Hollywood's greatest success story of 2015 so far after retaining the top spot at the US box office on its way to a souped-up $800.5m worldwide in under two weeks.
James Wan's street racing sequel, which marks the final on-screen performance of the late Paul Walker, was No 1 in every major market. In North America it scored $60.6m in its second week of release for a total of $252.2m, already a best for the Fast and Furious series.
In China, where the film opened on Sunday on a record number of screens, it scored the highest ever single day debut of all time, $68.6m. Fast & Furious 7 now looks likely to challenge Transformers: Age of Extinction ($301m) for the mantle of highest-grossing film of all time in the world's most populous nation. And despite Russia's current economic problems the film scored the biggest four-day opening of all time there, $15m, after debuting in an unprecedented number of multiplexes.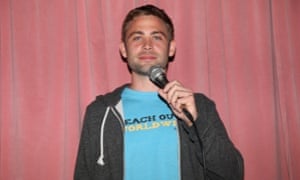 Back in North America, only one new film made the top 10. Romance The Longest Ride, starring Clint Eastwood's son Scott opposite Britt Robertson, took $13.5m in third place. The film centres on a former rodeo rider (Eastwood) whose passion for an ambitious college student (Robertson) is complicated by his wish to return to the bull riding circuit and her desire to find work on the New York art scene. George Tillman Jr's film, based on Nicholas Sparks' novel, has suffered from mostly negative reviews but picked up support from older female filmgoers presumably not inspired hugely by Fast & Furious 7.
Animated adventure Home landed in second spot this time around with another $19m in its third week of release for a total of $129.5m. The top five was rounded out by controversial Will Ferrell comedy Get Hard, with another $8.6m in its third week for a total of $71.2m, and Disney fairytale fantasy Cinderella, with another $7.2m in its fifth week, for a total of $180.7m.
Meanwhile, Helen Mirren led drama Woman in Gold landed in seventh after expanding across the US and Canada. The film, also starring Ryan Reynolds, scored $5.8m in its second week for a total of $9.3m.
Noah Baumbach's While We're Young was a hit on limited release, scoring $1.3m from 246 screens in 10th place for a North American total so far of $2.3m. And outside the top 10 Alex Garland's buzzy science fiction thriller Ex-Machina broke the per-screen record for 2015 with $249,956 from just four cinemas in New York and LA.
In other Fast & Furious 7 news, director James Wan has emerged as the front runner to take charge of the new Aquaman film, according to the Hollywood Reporter. Warner Bros' film about the ocean-straddling superhero stars Game of Thrones' Jason Momoa in the title role and is part of the studio's planned slate of 10 movies based on its rights to the DC Comics back catalogue. The standalone film is due to hit cinemas in 2018, with Momoa first debuting the King of Atlantis in next year's Batman v Superman: Dawn of Justice.