Fast and Furious Seven (7):
Vengeance Hit Home
Furious 7 which is also known as Furious Seven or Fast & Furious 7 is an American movie which was directed by James Wan and written by Chris Morgan. James Wan is a famous producer and director and also well known for making SAW (a horror movie).
Fast & Furious 7 Trailer

Fast seven was the seventh installment of Fast & Furious franchise, before which six versions has already earned fame all over the world. In the previous movie (Fast & Furious 6), Dominic Toretto (Vin Diesel), Brian O'Connor (Paul Walker) and his team defeated the Owen Shaw get him arrested to the police and then in return they all were awarded amnesty to live their lives freely. So, they came back to USA for spending their lives normally. Just after that, the older brother of Owen Shaw names as Deckard Shaw (Jason Statham) returned and took oath to take revenge from the Vin Diesel. Jason Statham who performed a role of older brother of Owen Shaw as Dackard Shaw is a assassin who worked like special force, get involved in taking revenge from the team of Toretto and once again started troubling the team of Toretto who has decided to live their lives peacefully and without any crime, but time never remains same and all get back to path from where they left.
This movie was last appearance for Paul Walker who died in an accident in car on 30th November 2013. Due to his death the movie got delay in making and then cause in release too because the scripts have to be re-written and then the character was handed over to brother of Paul (Cody) who performed the remaining scenes of the movie.

image source: google
CAST OF MOVIE
Paul Walker as 

Brian O'Connor
Vin Diesel as Toretto
Dwayne Johnson as 

Hobbs


Michelle Rodriguez as 

Letty Ortiz


Tyrese Gibson as 

Roman Pearce


Chris 'Ludacris' Bridges 

Tej Parker 


Jordana Brewster as 

Mia


Jason Statham as 

Dackard Shaw


Nathalie Emmanuel as Ramsey



 Toretto and Letty
image source: google
Car action scene of Dom and Letty
Source: Google
Role of Toretto and Letty in Fast 7:
Dominic Toretto (Vin Diesel) a street racer of cars and also a known criminal is the main character of this movie and in this part he was the target of Dackard Shaw who is brother of Owen and has taken oath to take revenge from Toretto for defeating his brother. Letty is the wife of Toretto who was against him because she lost her memory and finally gets back and return to Dom. She in this part plays a role in catching Dackard Shaw and finally meets Dom to spend life peacefully.
Paul Walker as Brain O'Connor
image source: google
Role of Brian O'Connor:
Paul Walker as Brain O'Connor in this movie was back to United States with all the team to spend his life with family. But this time never comes because of the brother of Owen Shaw who took data from the office of Hobbs and then started finding all team. (As mentioned above in this blog Paul Walker was already dead before the completion of Fast 7 due to his death in an accident, so his role was fulfilled by one of his brother). Paul remained the promising character of this series and Fast 7 was dedicated to him due to his dedication in this movie. RIP.
Dwayne Johnson as Hobbs
image source: google
Role of Hobbs:
Hobbs is a DSS officer who met Toretto in last version of movie at Rio De Jenairo and allied him to catch Own shaw and thus in return on his guarantee they were awarded with a guarantee to live lives freely and their all previous criminal records were forgiven.
Tyrese Gibson as Roman Pearce
image source: google
Role of Roman Pearce:
He is a member of Toretto's team and also one best friends being relating to ream since childhood friend of Brian. He is commonly a character of provides some humor in movie and also very fond of buying costly cars and then spending time with beautiful girls. In this movie he created very nice scene for viewers when the cars have to be dropped form plane at place near Azzerbaijan to release Ramsey from villains.
Jason Statham as Deckard Shaw
image source: google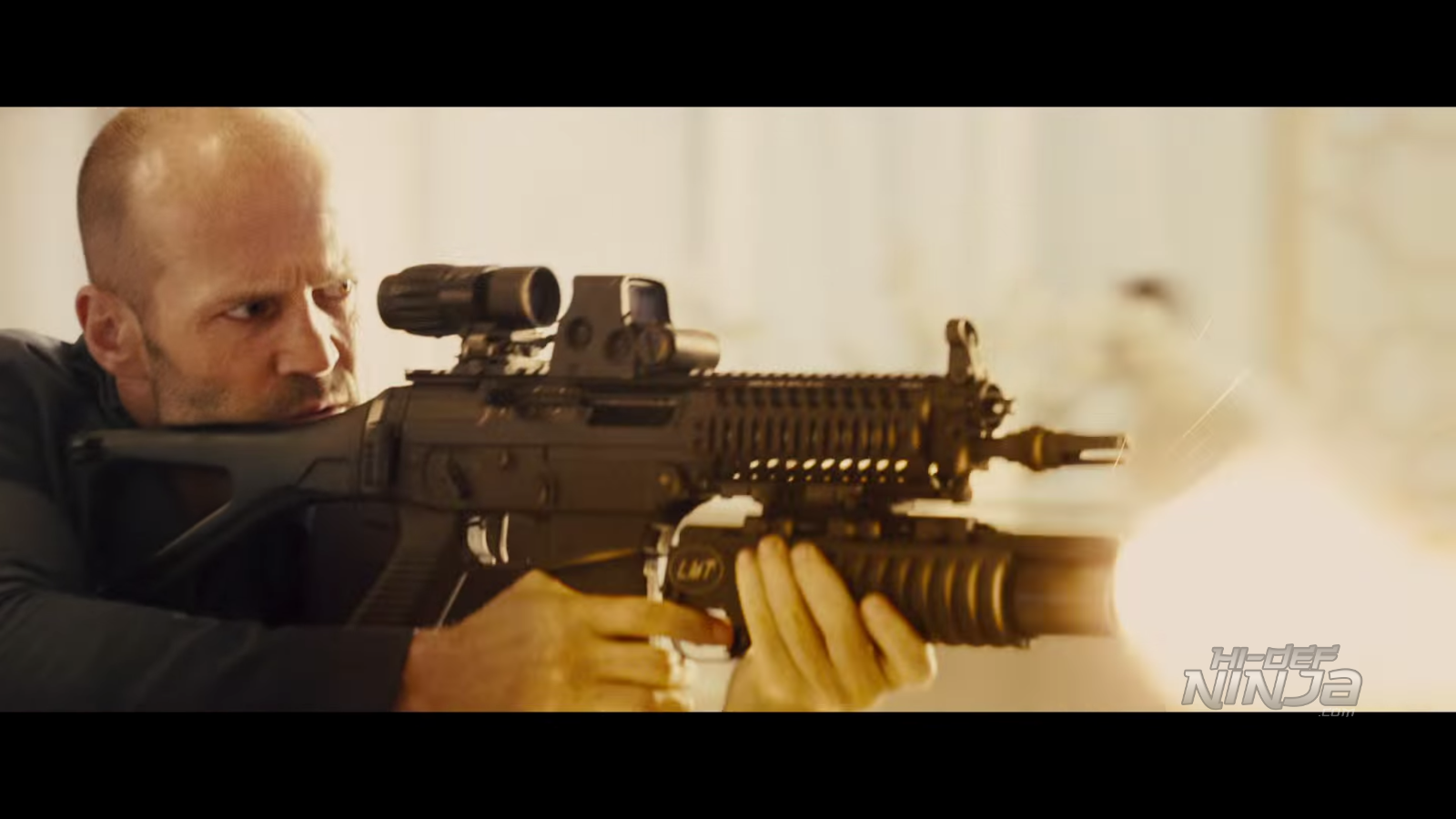 image source: google
Role of Dackard Shaw:
The role of statham in movie is very obvious ans that is to take revenge of his brother from Dom. For this purpose he first had fight with Hobbs in his office and then he took records about Dom and his team members and then started killing them and from which he first killed Howan in Tokyo who was a friend of Toretto and then Shaw sent a parcel of package of bomb to Toretto's home. The bomb blasts and the house was destroyed. Luckily Toretto survived and then met Hobbs and found the fact that what was happening about him.
Dackard Shaw fights with Hobbs
Source: YouTube
Nathalie Emmanuel as Ramsey
image source: google
Source: google
Role of Ramsey:
Ramsey is computer programmer who created a program called "Gods Eye" from which a person can be traced by digital signals that he transmit. It was the device and Ramsey who finally helped Torettos in finding and then arresting of Dackard Shaw.
Petty met with Dom and assigned a job to Release Ramsey:
Because the Howan was killed by Shaw and to attend his funeral at Los Angeles , Torreto came here and there he sensed that he was followed by someone, that was Shaw who was tracking him and Toretto started following him and but was not able to capture him. At that the movie real mission starts when he was offered from Petty who wants to get back the device "God's Eye", he said to Dom that he will help him in catching Shaw if he helps him in gaining device from a mercenary Jakande and also to release Ramsey from him. The Dom agreed and for this purpose the team has to drop from a plane into a place near Azerbaijan to take the device.
The Petty helped the team of Toretto in dropping them from Plane with the cars, the scene was full of amazed and stunned everyone when the cars were dropped on earth with the help of parachute. After landing on earth safely the team was able to release Ramsey from prison but was not able to retain device because the device was already sent to a billionaire at Abu Dhabi to keep it in security. For taking back the device the team went to Abu Dhabi and there they were able to trace Shaw with the help of "God's Eye", Ramsey helped them with her hacking to trace down Shaw.
Stunt Scenes from Fast 7
Source: you-tube
Vin Diesel and Paul
Mia & Brian

Source: google
Source: google

Summary:
The cast of the movie was very strong and powerful. All the characters were very unique and were well performed individually by everyone. As in this part of the series of furious the whole movie was based on revenge that Shaw's brother wants to take from the Toretto team because they get him arrested to police. So, Dackard Shaw come into the scene by breaking into the hospital where the Shaw was being taken in very tight security. But after breaking into and meeting with his brother he took an oath that he will take his revenge from the Toretto at any cost and for finding and tracing him he went to Hobbs office who is a DSS officer. As there after getting information he had a fight with Hobbs and in result of bomb blast who was made by Dackard Shaw, Hobbs was injured very severely. Finally the Shaw was taken down with the help of Ramsey who traced him with her device "God's Eye". A final fight took place between Dom and Shaw and in the end Hobbs came into action to help the Toretto in beating Shaw.
___________________________________________________________________________________________________
After the Premier of movie the film was firstly release in Australia and then all over the world in 3D, iMax 3D and somewhere in 4Ds. Film got success as the action movie that was dedicated to Paul Walker and it became the highest grossing movie to earn a record earning in first five days after release. The movies did a business of 1.5 billion in just 12 days making him the highest earning franchise. The became the 3rd highest grossing of 2015 and also the 6th Highest grossing of all time.
Note: The sequel is decided to release in April, 2017.