The coach says that the winning streak has given his players more confidence each game.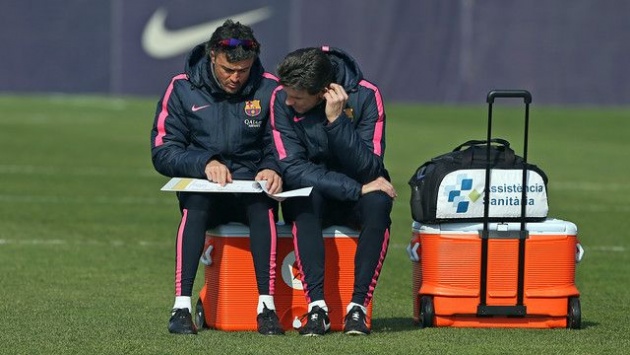 Barça face Málaga at Camp Nou on Saturday at 4.00pm CET in the 24th league game of the season. Head coach Luis Enrique stressed the importance of every game at this stage of the season.
Check out the highlights of what he had to say:
Facing Málaga
"The challenge is to create scoring chances for us while limiting theirs. Mistakes get magnified against good teams."
"Moving top of the table doesn't just depend on us. We have to win our game and then see what happens with the others."
"They'll be without Amrabat and Camacho, two big players for them. We always look at what we can do to keep the other side off their game."
"The players are used to playing every three days. We can't forget about the three points that come into play with every league match. They know they can't think that way and we're here to remind them."
The important stretch
"The biggest months of year are upon us, with knockout stages and league games. But if you don't so your homework earlier in the season, you're not in a position at this point to fight for titles."
"Things are getting interesting and we fell pretty good right now."
"We've got lots of games over a short stretch, so I'll have to keep lots of things in mind. But we're focused on the next game, because that's the only one we can control right now."
The winning streak
"The winning streak excites the players. It motivates them and ups their confidence each game."
"I want to win every game and every title. We're going to work hard to try and do that."
The first Málaga match this season
"Màlaga played a great game. Whenever another team can keep us from creating any real chances, that means they're playing great defensively."
"They covered us very well and were really tough on us."
On Tito Vilanova
"I didn't have the pleasure to play or coach alongside him. Everyone knows it was a great loss; he was a great person. It was a beautiful and emotional day for the family. It's easy to see how professional he was and the effect he had on others."