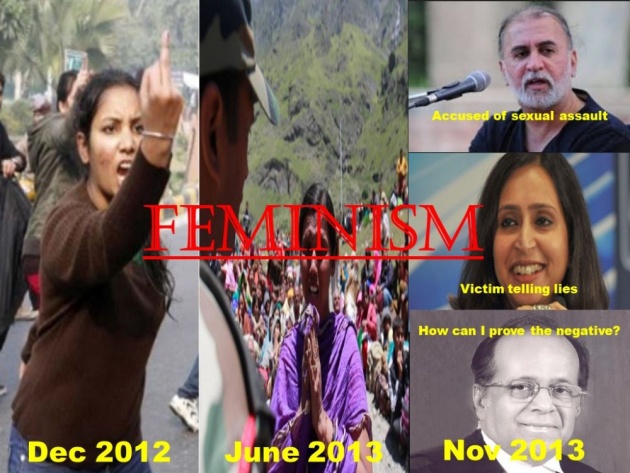 The simplest form of feminism is defined as fight for equal rights to women in terms of social, political and cultural spheres of the society. As can be seen from numerous instances, thousands of women in India are deprived from their basic rights such as education, equal wage, inheritance of properties, political voice and many more.
With the rise of feminist movement all across India, feminist theories have emerged as well, that seeks to understand the nature of gender inequality that prevails in India by observing the roles of women in the society, their life experiences and surroundings.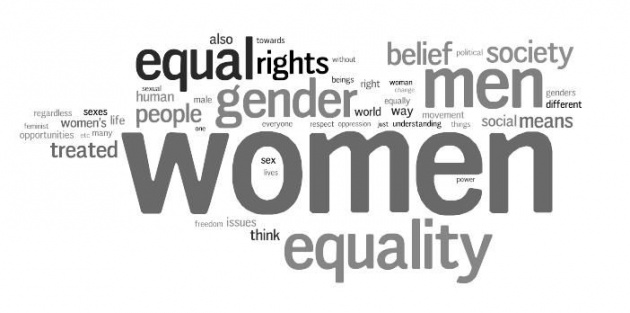 Feminism in India may be categorized into three phases: the first phase that began from the mid nineteenth century, initiated when the European colonists protested against the social evils of the system of sati; the second phase, that lasted from 1915 till independence of India, when Gandhi initiated women's movements that inspired the formation of independent women's organisations; the third phase that started since independence, that has focused on fair treatment of women at home, work place and right to political equality.
Despite the progress made in the urban areas by the feminist activists, there still prevails discrimination against women in most of the rural regions and also few urban places. The patriarchal culture of India has made the problems of property rights to women and access to education still challenging in parts of India.