Starting from International Women's Day since today, I have read many good news about women in Afghanistan and their great achievements. This time the news is about women in sports particularly Football. Afghanistan Football Federation Women's Committee held Girls Football Championship to celebrate IWD.
The competition has been started since 14th March and will be continued for four days. The best players will be selected as the member of Afghanistan Women National Football team.
Recently Esteqlal Football Team has started to train Afghan girls to create women Esteqlal football team.

On the north side of Afghanistan in Mazar-e Sharif, Balkh province, Disabled girls Basketbal Tournament began for the purpose of holding this competition for the best selection of 6 Girls for the Basketball Team disabilities in Balkh.The mission of the tournament was to prevent violence against women in Afghanistan.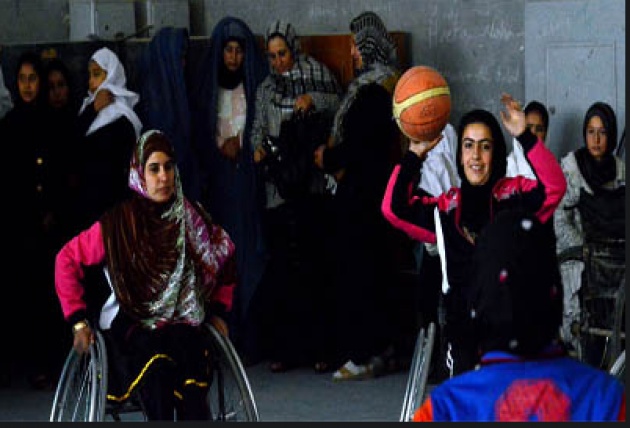 Sports is not only a physical practice but it is also a great way to improve your spiritual strengths, specially for women in Afghanistan whom spent many years being at home and keeping away from social activities. It is also a great way to gather all women to stand beside each others and act more supportive.
Yesterday I met a female film producer Ariadna Alvarado who works with United Nations. We shared our ideas and spoke about how we can involve Afghan teenage girls into filmmaking industry that includes film production and editing. This is one the key ways for women empowerment in Afghanistan specially for girls who can work in the office or even and home but spread their messages to the whole world.
I also met Yazmany Arboleda who is a multimedia artist based in New York City. He also runs the project "We believes in Balloons", We Believe in Balloons is an international campaign to share 10000 pink balloons with the people of Kabul, Afghanistan in the near future. It was done in Japan, India and Kenya.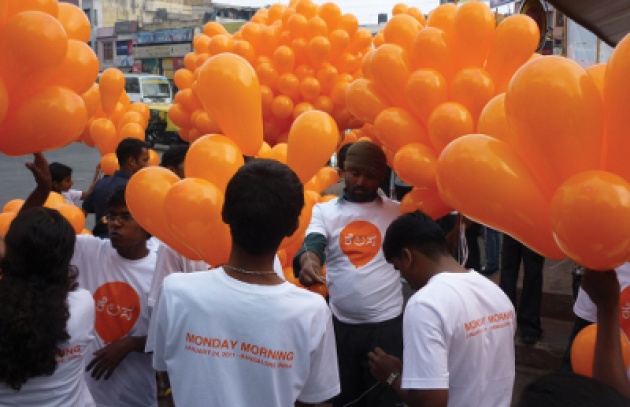 I did a video interview with him and it will be published soon. I inspired a lot by this motivation. It is not always the case to spend huge amount of money to cheer up people or provide them the facilities, it is more about the creativity and morality of the work you are going to do. Looking at the balloons in the sky when you are going to start a new day although you are living in a war zone, give you hopes and bring smile on your face.
Pax populi which is Latin for "the peace of the people", is the people-to-people peacemaking program. They did an interview with me for the International Women's Day, speaking about women issues in Afghanistan and their future.
I would like to refer to an Afghan proverb from Zarbul Masalha book by Edward Zellem which says: "Koh har qadar boland bashad, sare khod rah darad" that is : Even if a mountain is very high, it has a path to the top, which means nothing is impossible, there is always a way.