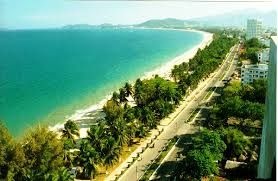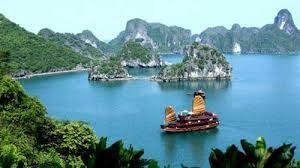 Hi, it is me William, again. Today i am gonna write something about my country, Vietnam. You might somehow be more familiar with the name Indochina, which Vietnam used to be a part of.
Type of government: Socialist Republic of Vietnam is the formal way to call it, or you can just say communist. Don not make it wrong, it is just a kind of organising with 1 party regulates the whole country.
Population: more than 90 million inhabitants and about one-forth are farmers, i suppose. Vietnam is ranked 13th among the most populous countries.
Security: Being known as one of the most peaceful cities in the world. You can never meet terrorists here, so if you want to live long, live here.
Landscapes: Various, and picturesque; those words can best describe them. We have Ha long province, Sam Son beach, beautiful white-sand coastline in Cat Ba. Those could really take your breath away.
Traffic: a minus, although the government tried to allocate a lot of money in to this terms, there is not any major improvement till now. It means you can really get stuck in a terrifying traffic congestion, how horrible it is!!
Living cost: a really really big plus if you used to live in any developed countries because it is extremely low to you. A person with an average income, in US for example, can live like you are millionaire here.
Those above are some main criteria why people choose one place their home but other. Overall, i must say not bad. And now it is your turn to say what you think: good or bad?