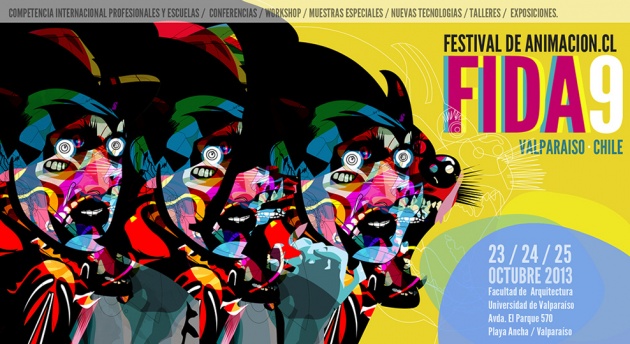 FIDA, "Festival Internacional de Animación de Valparaíso" opens its call for animation short films and starts its promotion.
FIDA was borned as FLIP Festival in the year 2005 in the "Catholic University of Valparaiso" in hand of the researcher and film lover POLDY VALENZUELA. With the pass of the years the festival moved to Valparaiso´s University and nowadays is organized by the Design School of that University.
This Festival was the first Animation Festival that was created in Chile and his mission is really focused on young and independent filmmakers, of course there´s participation of different actors of the animated work, but the main audience are university students. This is mostly because Valparaíso and Viña del Mar are one of the largest university centers of Chile.
This festival looks like an small festival, because nobody supports it in a good economic way and the actual organization of the festival is basically making it with their own hands. I always wonder why the state did´t support this festival knowing that it was the first one in its class, and always supports some initiatives of other big groups or companies that are making festivals. Well, but that´s not the point for now.
Since its inception FIDA has recognized the contribution of the great American and European leaders, who have been honored by the Festival, from the Bolivian Jesus Perez, Uruguayan Walter Tournier, Argentinian Pablo Rodriguez Jauregui, Belgians Alain Sace and Jean Luck Slock, until our Chilean Oscar Academy member Alvaro Arce, figures that were once in Valparaiso giving their knowledge.

This festival promotes culture and appreciation to great directors, as part of the mission and principles of the University of Valparaiso, that is a public institution of education that endorses the principles of social responsibility and promoting of the culture and knowledge for the benefit of all citizens.
This a little resume of the festival. Personally I have a special affection for this festival, because it was the first place where I gave a masterclass and also because it was one of the first places that opened the doors to show my first animation works. (Soliloquio, Humanoide no robot, Enco(teaser).)
The last year I worked in the festival with my animation partner Tomás Schuller giving an stop motion animation workshop and we could feel the energy of a young generation of animators and designers that are really learning fast to develop the animation from new points of view and a fresh style.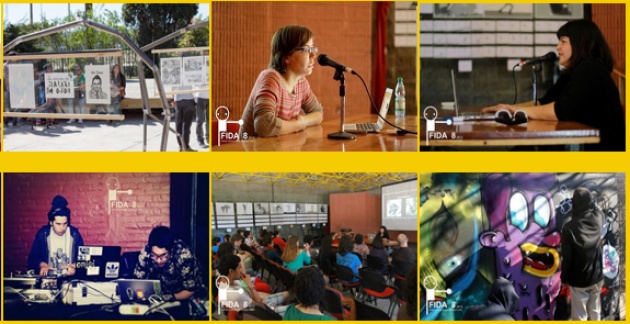 If you want to submit your animation movies, you can see the bases here and submit your movie on-line.

That´s all for now!
Thanks again for reading!
Ignacio