These days Herat female schools are talking about "Film Annex and Afghan Citadel Software Company" a lot.
One talks about its internet facilities, and one talks about its computer classes.
This company has changed the method of both teaching and way of searching in Herat Girls' Schools.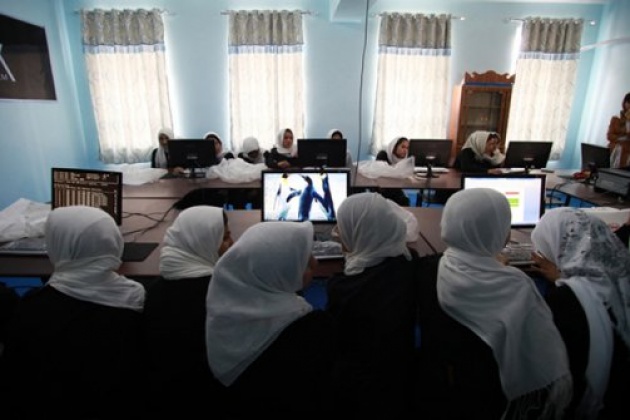 Today, Herat female students are not writing most of their school activities in pens. They type on computers instead.
Unlike many years ago, they attend schools with more energy. They are tended in their lessons more than any time in the past.
One of the Female Schools is Gawhar Shad High School which is located in the center of Herat city. Students of this school say that besides receiving theory lessons, they receive practical ones, too. This is considered both effective and promising to a brighter future in education section of this country.
Now, Herat girls think themselves modern while they enter to their computer classes in order to use internet world. Besides, "We have felt positive changes in our both social and personal lives through free internet classes built for us by Afghan Citadel Company," said most of Gawhar Shad female students.
Both Afghan government and some other national and international organizations are doing their best in order to empower Afghan women. Thus, they are hopeful about having a prosperous future.