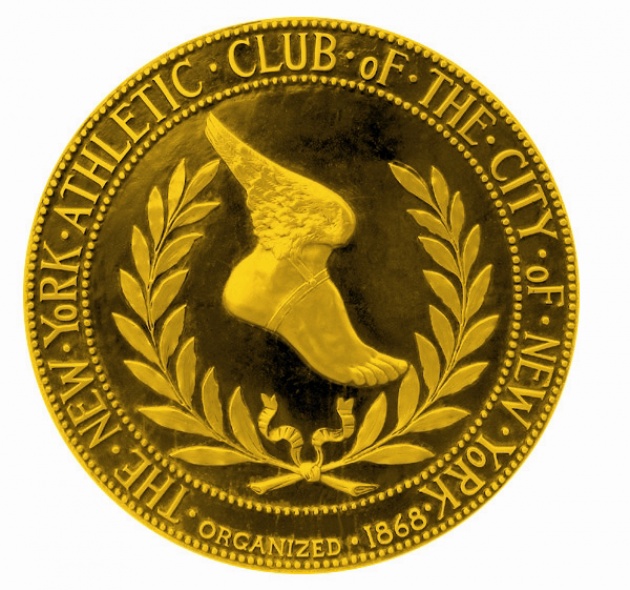 Film Annex and the New York Athletic Club will sponsor the New York Open Team Judo Championship on Sunday, March 3, 2013, at the New York Athletic Club in New York City.
Judo, translated as "gentle way," is a Japanese martial art and combat sport that teaches balance, leverage and flexibility in performing throws and other skills, and helps to develop complete body control and fast reflexive action. Francesco Rulli, the founder and president of Film Annex, practices judo.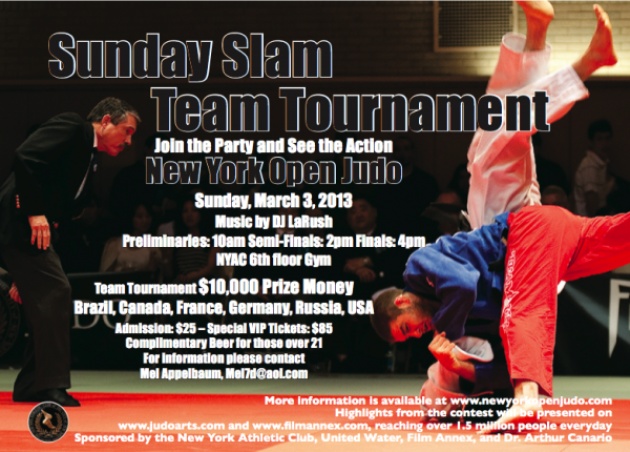 The championship will include six teams from Brazil, Canada, France, Germany, Russia, and the United States. It will be co-sponsored by the environment- and community-based company United Water, and the New York Athletic Club. The main event begins at 10 a.m., with the semi-finals starting at 2 p.m. and the finalists competing after 4 p.m. The event will also include a judo rules demonstration by two-time Olympian Taraje Murray; a Sambo demonstration by top Russian Sambo masters; and the honoring of Olympians, including Kayla Harrison (London gold medalist), Travis Stevens, and four-time Olympian Jimmy Pedro (bronze medalist and 2012 Olympic coach).
Each team consists of five athletes in the following weight divisions: 66 kg, 73 kg, 81 kg, 90 kg and over 90 kg. The winning team will receive $7,000 and a plaque. Second place team will win $3,000.
Tickets for the tournament are $25 at the door for general seating and $85 for VIP seating. For more information about the New York Open Team Judo Championship, visit www.newyorkopenjudo.com or facebook.com/NewYorkOpenJudo.
Watch the judo 2011 superfinals below and follow this link for the full video.