Yesterday, Film annex and women annex encouraged us to participate to one of the film screening in (AUAF) American University of Afghanistan. It was about an Afghan women disable that passed many problems and now she support her family in financial issue. Other women bloggers in film annex also watched this movie and that was so interesting for them. Documentary movie is about true story of life. All things in documentary are real and able to feel and touch. It comes from deep difficulties and life challenges of people. Raihana sahar, one of the members of film annex, said "there is not cinema and theater in Afghanistan for women and no opportunities to participate in such kind of events. But film annex made it possible for us to go to event and watch the documentary move and cause to know the obstacle's women face in the Afghan society."
In addition, I was so happy because I have chosen a different major that rarely female student select this major. I was the only women in filmmaking class. Men thought that Afghan women can't be a good filmmaker. But now when I made several movies; I could change their minds so we can see the importance of women in cinema or theater. We need women filmmakers that show the issues of other afghan women that can raise their voices. In other hand, women who are the subject of the film trust or are more comfortable with female filmmakers than men in Afghanistan because of sexual differences and religious. For example, when I went for shooting in sense of movie women don't allow to men to go to their house but I could go and they were so comfortable with me even though I had camera in my hands.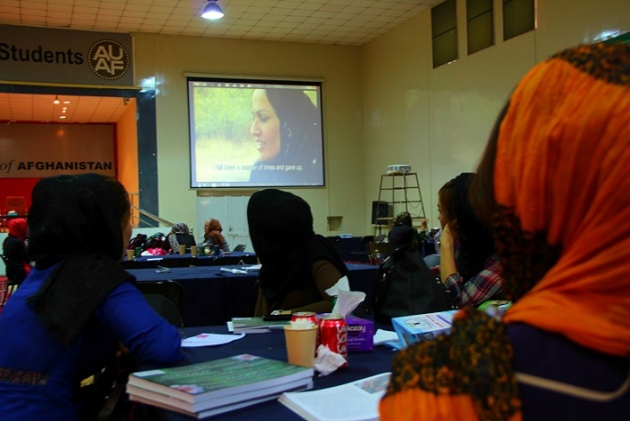 After watching the movie, Arezoo, the Arabic translator of film annex said "challenges of Afghan women are a lot and it is good to share it with others to find a solutions. The best way that can share is making movies. It helps that all women around the world to know the stories of Afghan women."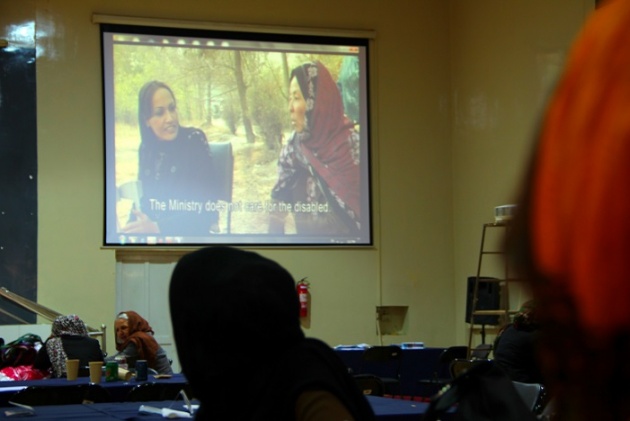 We are happy that film annex gave a chance to go and watch this movie which was encourage able for us. Now, we know how filmmakin can impact to raise the voice of women.
This is the link of movie http://vimeo.com/16867644