It is January 11 of 2013. Herat is as usual crowed and the weather is cold, but in this cold weather the Citadel projects are proceeding warmly on routine.
In Afghanistan the schools are off three winter months and most of the students are not having any special studying plan during these three months especially female students, for best use of this duration Citadel has considered and provided a studying curriculum for the Computer Lab equipped schools on useful Computer Applications and Internet. This plan has been happily accepted by all schools and the preparations are being taken.
In this winter the Online Examination System (Examer) is going to be implemented in these schools and the working procedure is also going to be thought for both teachers and students. The registration process is going well and about 222 Hatifi High School students are newly registered to the system.
Following the Afghan Development Projects in regards to establishing and equipping the Computer Lab, this week Citadel has completed Malake Jalali High School Computer Lab, and connected about 3270 female students to World Wide Web. The opening ceremony will be held soon and the Lab will be handed over to student use. School staff and students are really excited about this Lab and are really interested to try out there first use. Seeing the student faces and their eager to computer and Internet gives us the energy to work harder and harder.
Actually Educating young Afghans to navigate the World Wide Web, understand the Social Media Strategies, write professional articles and blogs is an essential part of the growth of Afghanistan Educational system and Economy; it is through the eyes of young Afghans that innovation and new ideas can be achieved and realized.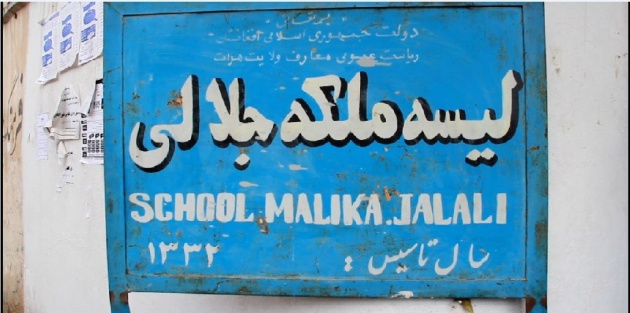 The Afghan Recipe project is also moving on routine, this week another food recipe is recorded and uploaded on Women's Annex Web TV for interested viewers.