New York, NY, October 25, 2012 - Film Annex announces the launch of Target Marketing Annex, a real-time target marketing and Thought Leadership platform that allows clients and partners to market themselves to very specific groups of influencers, investors, stakeholders, and sales prospects. TMA creates an Organic Following with and for its clients. Target Marketing Annex has developed the Your Buzz technology platform as a perfect complement to FilmAnnex.com's traffic and distribution.
With 40,000+ films, 30 million daily video views, and 20 million monthly unique visitors, Film Annex ranks in the Top 100 trafficked websites in the USA and is a Top 3 video platform. Target Marketing Annex builds Buzz for its clients in four steps: Content creation, distribution, identifying key influencers, and approaching those influencers. For the initial step, Film Annex's production team creates videos tailored to the client's needs. The video can be an interview, a promo, or a short film. Film Annex makes this content available to its viewers and increases the client's exposure significantly.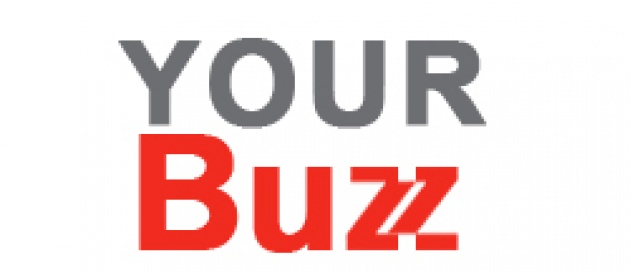 In addition to producing, promoting, and distributing video content, Target Marketing Annex creates written content to boost the visibility and reach of its clients. Currently, TMA's blogging platform consists of 3800+ professional bloggers whose posts appear on the following platforms: Target Marketing Annex website, The Annex Press (Film Annex's professional blogger platform), Daily Dose Equities (a platform focusing on Wall Street style research in the Biomedical, Healthcare, and Biotechnology markets), and OutsideIn Research(a platform focusing on emerging growth companies). TMA makes the blog content available also on a number of independent industry specific sites.
Target distribution is a big factor in creating Buzz as it brings clients together with their target audience. TMA's target distribution is made possible through wide distribution via the Film Annex platform and its videos, as well as narrow distribution via long tail keywords that are ranked by TMA's proprietary algorithm. Target distribution enables clients to find their audience and get to know their followers. "I really believe that this is the way that small companies should market themselves. They need to find target audiences that really care about what they want to do. Everything is an algorithm, and now we're able to pull in influencers and followers that really care about your company," said TMA Partner, Michael Sweeney to further explain the significance of target distribution.
About Michael Sweeney (Managing Partner)
Michael Sweeney is the Managing Partner of Target Marketing Annex where a key component of his work has been building and developing Your Buzz and OutsideIn Research @ Film Annex, both of which are owned 100% by FACP. Previously in the technology field, Mike was the Co-Founder of 4th Peripheral Technologies/Enuncia Communications, a wireless speech and telecommunications company in Silicon Valley that was taken over by a management team from Motorola and Lucent.
Michael has over fifteen years of Wall Street experience with ProActive Capital, Waterville Research, and he was the Managing Partner at Stanhope Capital, a private equity firm which focused on Small-Cap technology and medical companies. Prior to Stanhope, Mike worked at Shearson Lehman Brothers (now gone!), Chase Securities (now JP Morgan), and Provident National Bank (now PNC Bank).
Mike received his M.B.A. in 1989 from The Johnson Graduate School of Management at Cornell Universeity, and his B.A. in 1984 from Boston College. He lives in New York City with his wife Katie and their two boys, and is very active in a number of Autism causes and charities including SNACK NYC, The Hawthorne Foundation, CAMBA, and Surfers Healing. The Sweeney's also participate in the Simons Simplex Collection, a progressive Autism study funded by Jim Simons of Renaissance Technologies at Columbia University Medical Center. Mike is an avid golfer, and recently joined Kabul Golf Club in Afghanistan as an Overseas Member.
Mike Sweeney Web TV @ Film Annex
About Francesco Rulli (Partner)
Francesco Rulli is the Founder and President of Film Annex and the chairman of Film Annex Capital Partners, LLC. Over past 17 years, he also founded MTI USA Inc, a fashion and textiles consulting firm; Phase One, a global sourcing, product developing, and garment manufacturing company now incorporated within the MTI Group, and Mrs. Mudd, a fashion and design consulting firm founded with American actor, producer and director John Malkovich. Rulli is also a Black Belt Judo Competitor and the Judo instructor at the New York Athletic Club's Saturday Morning Program.
See more of Francesco @ FrancescoRulli.com
About Film Annex
For corporate information, please visit Film Annex Capital Partners. Film Annex was founded with the idea to give filmmakers and artists a free platform for self-distribution, interaction, and funding. Our mission is to sponsor content creators through our ad-supported video platform so they can keep creating, contributing, educating, and entertaining. Film Annex is ranked in the Top 100 trafficked websites in the US and has 20 million monthly unique visitors and 220,000+ registered users.
About Richard Grace (Partner)
Richard Grace is a partner and Director of Sales for Target Marketing Annex. He brings with him over twenty years of Risk Management and Insurance experience. Starting his career with Met Life, he soon ventured out to learn all aspects of the Risk Management business. He founded Vantage Insurance and Financial Services; which he ran and grew for over ten years. Eventually selling his business to a public firm Hilb Rogal and Hobbs, were he stayed on as a Vice President and sales executive. HRH was eventually bought by Willis, which is the third largest Risk Management firm in the world with over 200 offices globally. Richard made the decision to leave Willis back in 2010, were he was a Vice President, to pursue other entrepreneurial ventures. He is involved in a few large-scale projects that have taken him to Singapore, Vietnam and Kazakhstan in the past few years. He has a strong sales and marketing background and through his business experiences, he has had the opportunity to work closely with his clients in the biotech, retail, real estate and construction industries.
Richard is a lifetime member of the New York Athletic Club, where he has been involved with the Club's youth programs and the NYAC Saturday Morning Program for the past twenty-five years. He was a first team All-State basketball player, and played some college football at Syracuse University. Skiing, open ocean kayaking, cycling, hiking, rock climbing, scuba diving, and martial arts are just a few of his current athletic interests these days. He is a strong advocate for the Boys and Girls Clubs, the Police Athletic League, and the Inter City School programs that foster the future of our children. He has served on the Board of Trustees at the Jackson Laboratory, which is one of the largest genetic research Labs in the Country. He served on the Board of the Harlem Restoration Project. He currently serves as a Vice President on the board of the RD Foundation.
Tyler Trimbath (Execution Strategist)
Tyler Trimbath is a published author/investor in the healthcare sector and has a history working in politics. In November 2005, Tyler won his first election at the age of 19 and became one of the youngest elected officials in the Commonwealth of Pennsylvania. In 2009 ,Tyler Co-Founded www.mikhavrx.com, a digital based investment newsletter focused on small-cap publicly traded biotechnology and healthcare companies. In 2010, MikeHavRx was merged with BioRunUp LLC. to form www.biorunup.com.
Tyler currently holds a Bachelors Degree in Business Administration from Mount Alysius College.
###
Contact
Eren Gulfidan
Film Annex