A few Days ago I told you some tips about "The art book" and in this occasion I want to talk you another document that in more closer of the production than from the artistic aspects.
Basically, the dossier is a document that shows in a fast way all the general aspects of your movie. This can be used in all the stages of the movie and we use to use it in the development in order to present the project to people who can be interested in support the movie in any aspect.
This document is basically composed of two aspects, for one side we have the production and in the other side we have the artistic point of view (there´s no an specific order, just be clear with the ideas).
In the production aspect you should be careful of say just the main things, I´m talking about a technical description of your project, just with basic like tittle, duration, format, genre, director, synopsis, etc. Also you can add a little description of the production plan and what are the main points of the project. Remember that is better to use a couple of short little paragraphs.
In the other aspect, it´s important to be clear with a short description of the director, a little profile of the actors that are going to play the roles, and a little motivational text or an explanation of the starting point from the director´s point of view.
Also you can add some images of references or frames.
And that´s it, at first it sounds really simple because this are really a few things, but he difference is going to be in the clarity to explain the ideas and in the design. Just remember to keep it fresh!
Thanks again for reading and I hope that this things could help you in some way if you are starting your way as a filmmaker!
Here there´s some examples of different layouts from www.behance.net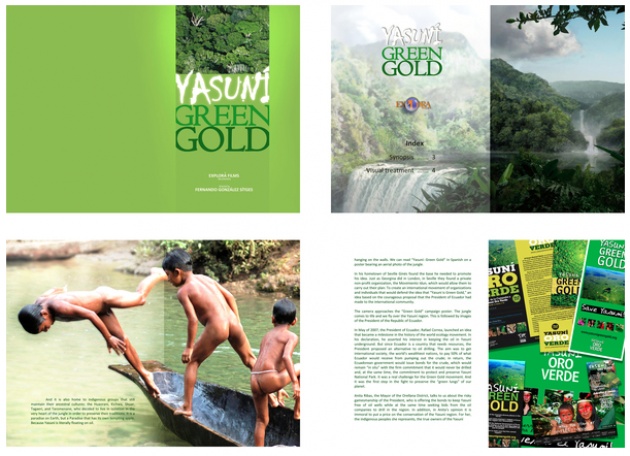 'Yasuní Green Gold' - Production dossier for the non-released documentary by Fernando González-Sítges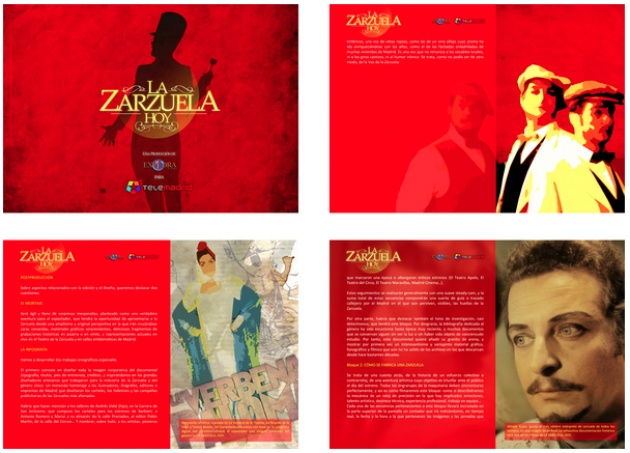 'La zarzuela, hoy' - Production dossier for the documentary project directed by Juán Barrero
Ignacio