Award winning Film Director & Editor Damien Krisl has just uploaded to his profile the latest productions he has created. The commercials, one for a chocolate company and two a clothing brands, utilize his signature aesthetic that has earned him many accolades in the industry including "Best Visual Effects" at the International Fashion Film Festival Awards in La Jolla, California last year.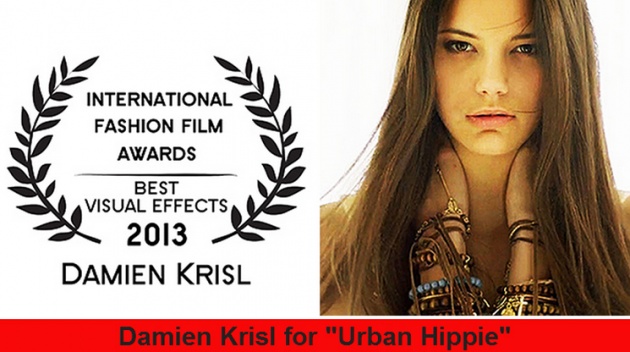 The advertisements Damien produced for Love Republic, Roshen Bitter, and Paul Kehl showcase Damien's talent as an artist in every aspect of production from directing to editing and composing to reach his desire as he says "to captivate his audience through immersive poetic experiences that engage the viewer's senses in order to convey a message that leaves a distinct and lasting impression and has a true impact on his/her life."
You can follow Damien on Twitter @DamienKrisl and watch and subscribe to all his films on his Film Annex profile.
LOVE REPUBLIC - A COMMERCIAL FOR THE RUSSIAN CLOTHING COMPANY
COMMERCIAL PROJECT FOR ROSHEN BITTER
THE PAUL KEHL FALL/WINTER 2103 ADVERTISEMENT