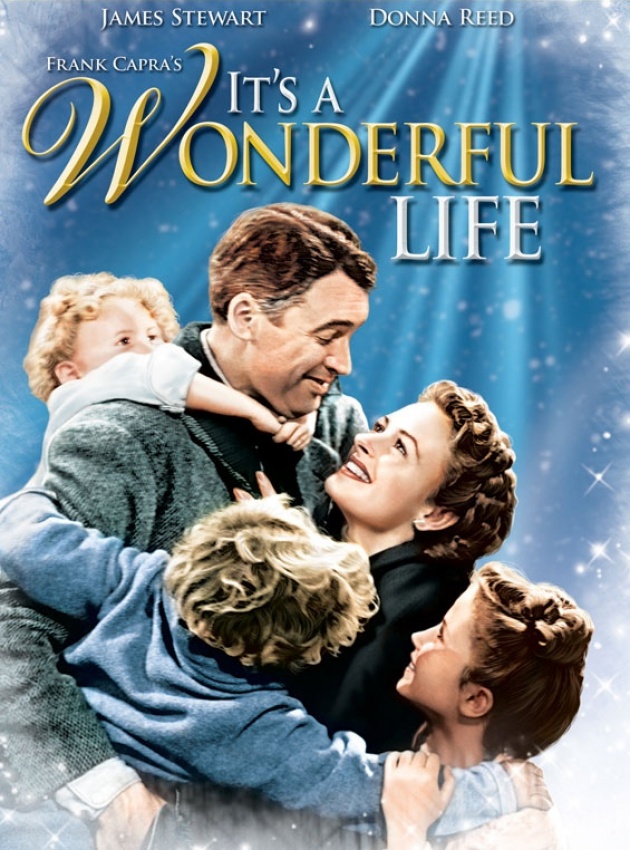 When George Bailey prepares to commit suicide, an angel shows him what the world would be had he never been born. For a full synopsis, visit this link - http://www.filmannex.com/movie/its-a-wonderful-life/10258
This film has some of the most powerful character development you will ever see. The main character is George Bailey (played by Jimmy Stewart), an extremely likeable and selfless character who will go out of his way to help anyone. Throughout the film he expresses his interest to explore the world, but due to his selfless nature, he always misses his opportunity to leave in order to help out a friend or family member. As some people take advantage of his kind nature, it eventually leads him to become bankrupt with threats of false criminal charges. When this character breaks down, the scene is incredibly powerful and emotional because of how much you care for George Bailey.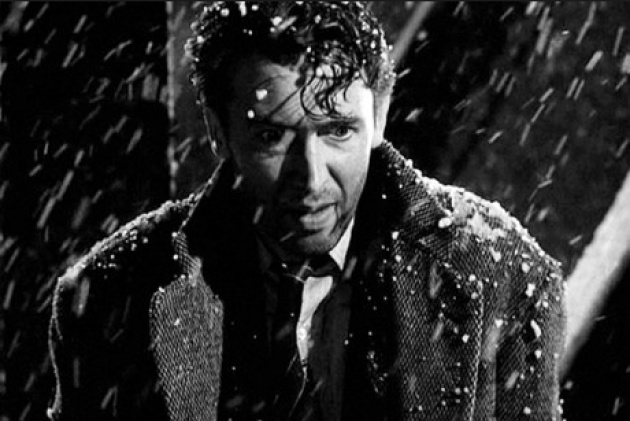 Part of what makes you love this character is his kind and selfless nature, but another reason is the incredible acting by James Stewart. James Stewart is probably one of the most likeable actors of all time and his casting in this role couldn't be more suited. When an audience see not only the character of George Bailey break down, but the image of James Stewart hitting rock bottom, it stands out as one of the most emotionally moving scenes of all time.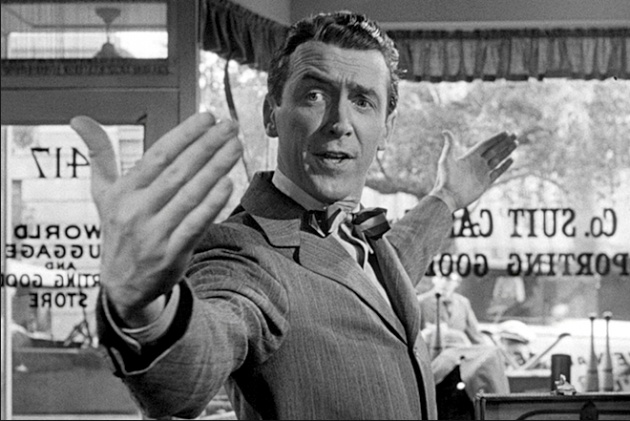 SPOILER ALERT:
The film ends with George Bailey coming to the self revelation that despite life not turning out the way he had initially hoped for, he has still had a Wonderful Life. This has now become a rather common theme in film where the hero learns that the answer he has been looking for, has been at home all along. It is a theme that every person can relate to and it makes you reflect on your own self and appreciate what you have got.
It's a Wonderful Life is certainly a film that everyone can enjoy. It was made in 1946 but it is truly a timeless classic that will have a positive and lasting effect on you.