Afghan Citadel Company, Film Annex and Women's Annex are the supporters of Esteqlal female and male football team; they have facilitated these teams with best equipment, trainings and the clothes so that they can be completely prepared for the different challenges and tournaments.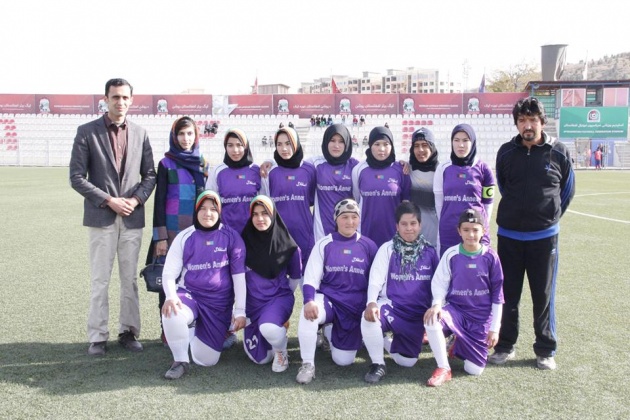 These players are trained by the trainers and exercising regularly to be one of the best teams in the country, many times they had matches with the national team as the results of these matches were not very important but only the spirit of these tournaments was important.
Despite the challenges that the female players face in the society, they are hardworking and never losing their hope, they are courageous and love playing football more than anything else. That's why they are in a path of being the best teams in the country.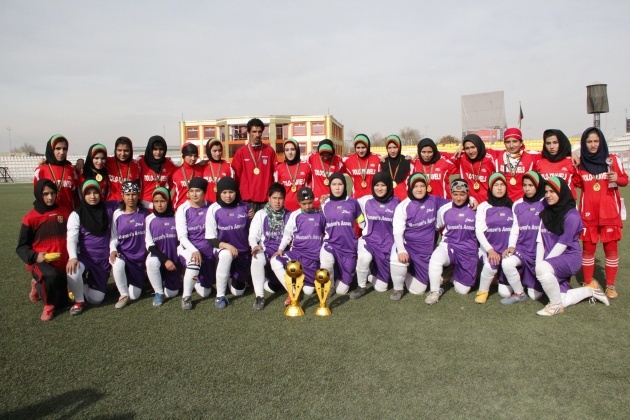 Looking to these players seriously makes us all proud and they are the evidence of development and improvement of our country, they have the message of peace and unity and a good team work for all, if we see deeply and analyze how they play we can definitely have a better society.
Football or any of the sports which are played in groups have its own message, that by cooperating and trusting each other, patience and enthusiasm for their work they can be successful as well be the champions.
So, for having a healthy and cooperative society we need to imply these factors in our daily lives which guide us towards the peaceful, prosperous, happy and beautiful country.