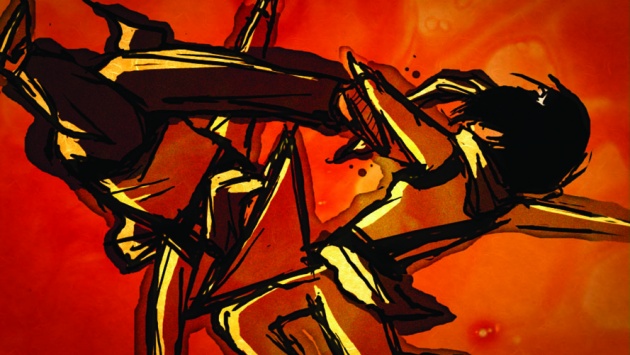 Still from Requiem for Romance.

Jonathan NG is an animator who joined Film Annex only a few month ago. His Web TV has several great short films, interesting blog posts about how he makes his movies and he regularly brings us new content. That's why we decided to feature him earlier this month. As a result, his Web TV generated more than $8,000 in one week. We asked him a few questions about his work and how he promotes it, what tips he can give to other filmmakers, and how he plans to use his earnings. Here are his answers:

Film Annex: When did you join our platform and what or who brought you to us?
Jonathan NG: I joined back in May 2012. Two friends from Sheridan, Bernard Joaquim and Ken Turner, sent me a link to the blog about Kevin Parry's successful featured week with Film Annex. He seemed to have a great experience with the site and I figured there was nothing to lose.

FA: Your Web TV was featured on the homepage for one week this month. How much money did you earn during this period and how are you planning to use this money?
JNG: My Web TV earned about $8,700 for that week. I'm currently in the early stages of development for a feature animated film. When I was in Cannes earlier this year with my latest short film Requiem for Romance, I met several high level feature film producers, and I have a meeting with one of them coming up in October. The most important thing for me to do right now is to finish the script. So the money is going to go towards setting aside time (free of contract work of any kind) to finish writing the script, hiring story consultants, and creating preliminary artwork ie. designs, concept art and storyboards.

FA: How do you use the Internet and social media to promote your work? How important do you think it is in promoting and distributing your movies?
JNG: I'm starting to use social media more and more to promote my work. I think it is becoming increasingly important for distributing movies because so many people have formed their life habits around the Internet and social media, so it's become one of the main ways that creative content spreads across the world.

FA: Do you think that festivals, word of mouth, or networking are as efficient as online and social media promotion?
JNG: I think that all of these ways of networking and promotion are important. Festivals still have a traditional infrastructure set up, some have worldwide name recognition, awards, prestige and networking events where you can meet other professionals in person. It's one of the ways that word of mouth spreads and builds up a buzz. But online and social media promotion has grown so powerful it's impossible to ignore. It's extremely important because it allows you to reach massive amounts of people all around the world who are into exactly the types of things that you create, but who might not happen to be at these kinds of festival screenings or events. I don't believe that a filmmaker can afford to focus on only one type of promotion while neglecting the other.

FA: Would you recommend Film Annex to other filmmakers? Why?
JNG: I would definitely recommend Film Annex because it's not requiring exclusive content so you can have your videos on your personal site or other video sharing sites. It's just another way to get your films out there, connect with other filmmakers and there's the potential to earn revenues at the same time.

FA: What tips would you give to other filmmakers about how to promote their work?
JNG: Try every avenue of promotion available and see what works for you and what doesn't. And also try to get more people on your team who can contribute on the promotion side of things so that you still have time to focus on creating/producing.

FA: What are your next or current projects?
JNG: I'm currently touring festivals with my short film, Requiem for Romance, and I'm taking these opportunities to connect in person with the audiences around the world and selling my limited edition prints of the film. In addition to that, I'm writing and developing a feature animated film in the same visual style as the short. And lastly I'm planning the production for the next installment of the Floor Kids video series as well.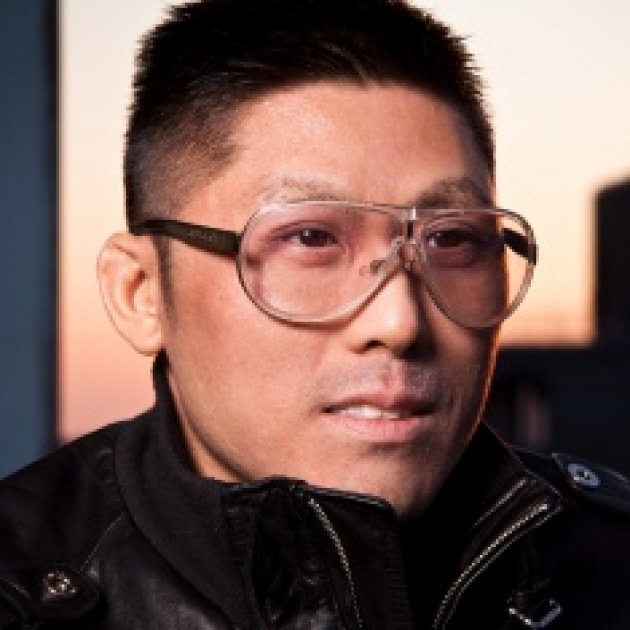 More about Jonathan NG: A Montreal-based animator, Jonathan NG creates and produces short films and works freelance for movies studios. We suggest you start by watching Alpha Beta Complex, a metaphorical story about our world with animated letters coming to life and fighting against each other. And don't miss the trailer for his latest work Requiem for Romance, while we patiently wait for the full piece.
- Interview by Jennifer Bourne