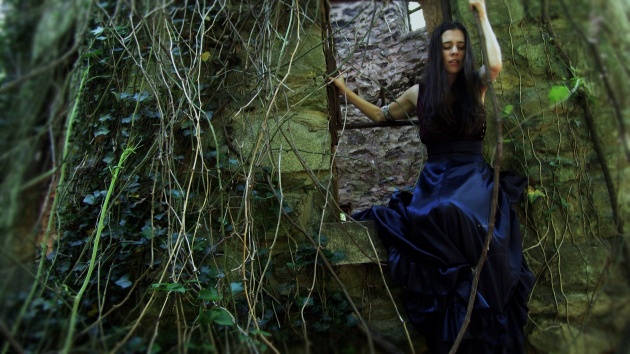 Still from Persephone

Lisa Stock, who joined us two years ago, is one of the most active filmmakers on our platform. She regularly sends us new movies and blogs about her projects. She just released Triptych Heart and two trailers for her upcoming projects. Her Web TV, featured in January 2012, has generated so far more than $6,000. We asked her a few questions about her work and how she promotes it, what being part of the Film Annex's community means for her, and how she used her earnings. Here are her answers:
Film Annex: When did you join our platform and what or who brought you to us?
Lisa Stock: I joined Film Annex in the Spring of 2010, and was contacted directly by the nice folks at Film Annex to help me generate funds for my film work.
FA: Your Web TV was featured on the homepage for one week last January. How much money did you earn during this period and how did you use this money?
LS: I was thrilled to be featured! Thank you! I earned $5,600 and made some really nice connections with other filmmakers and composers. I was also contacted by a film festival in Israel to include some of my work in their programming.  So far, I've used the money to upgrade my edit system, get PERSEPHONE off the ground, and will be traveling to England to make some connections for a feature I'll be doing next year. Can't divulge too much about that now, but Film Annex will be the first to know when all contracts are signed!
FA: How do you use the Internet and social media to promote your work? How important do you think it is in promoting and distributing your movies?
LS: In addition to Film Annex, I have a website, a blog, a Facebook page, a Twitter and I am on Google+. I think social media is vital to indie filmmakers to get the word out about their work. You still have to be smart about marketing, like any other platform methods, it can be overused and become ineffective pretty quickly. I try to find something unique to my film. For instance, I'm in post on a film called "The Jules Verne Project" (up on Film Annex this summer) and the characters are all castaways. Instead of posting updates on the film, we created a cablegram (as if sent by one of the castaways from the sinking ship) and started sending it around to engage our audience and make them curious. Then we started to leak photos from the film. In social media you can get creative, take risks and have some fun. The Internet enables you to reach a larger audience from all over the world, and online distribution is firmly finding its place. My projects fall into the mythic/fairy tale genre – when I post a film, or start to work on one, I can email someone who has a fairy tale blog and let them know. If they like what they see, they'll post about it to all their readers. That's invaluable! I've had my work featured on blogs from Italy to Japan. I don't know how that would have happened 10-12 years ago… I think social media is a wonderful tool, not only for promoting my own work, but also for finding work I'd like to watch. Every time I get a Film Annex newsletter, I check out every film they list. I want to see good work and there's a lot of it on Film Annex.
FA: Do you think that festivals, word of mouth, or networking are as efficient as online and social media promotion?
LS: Depends on what you want. Festivals are great for networking and meeting industry people. Those are valuable relationships to form. They will bring you new resources and connections that will be helpful as you're making your films. Word of mouth is about finding people who like your work. That will mostly happen organically and unpredictably. Yes, you can help it along the way but when something really catches on, it's because those who liked it told two people, and they told two people and so on. I see the Internet and social media as a tool for telling people about what I like. I tweet about films I see and like on Film Annex all the time.  Recently, I was at a convention where I screened "Brother and Sister". The next day several people said they had found the film online and sent it to other people to watch. When that happens, it's more meaningful to me than anything else. I hope with all my films, the big ones and the small ones, that I'll inspire people. And if they want to watch something of mine over and over again, that's the best compliment and promotion I could ever receive.
FA: Would you recommend Film Annex to other filmmakers? Why?
LS: YES!  I have, and will again. There are a lot of platforms on the Internet to post your films. But Film Annex is the only one I've run across that has the filmmakers' interests at heart. The business plan they have really does help generate funds, but you're never just a number, the staff knows who you are and which films are yours, they remember your name, they respond to your emails, it's a very personal distribution house. They also promote your work, which is a huge help, and post thoughtful, insightful articles. They are serious about the business and art of filmmaking. Film Annex hosts films and documentaries made by career filmmakers, it's not full of wedding blooper videos and dogs doing tricks. You're not going to get lost among the current "viral" video. It's a great home for anyone looking to share the film they've spent so much time, blood, sweat, and tears on.  Plus, I feel really good about hosting my films on a platform that does good work in the world off-line. The Afghan Development Project is so inspiring and reminds me of the good being done in the world every day when mainstream news spouts negativity and sensationalism.
FA: What tips would you give to other filmmakers about how to promote their work?
LS: What is your genre? Go that route first. It's an audience who will be interested in what you're doing and give it a fair look. Send word to genre blogs and newsletters and websites to try and get featured. This is a really effective way to start getting the word out about what you're doing. Don't rely solely on Facebook, Twitter or Google+ for promotion. News feeds are constantly moving and your post will get lost unless you repeatedly post the same thing and that can annoy those who are following you. Aim for an article or an interview, even on a friends blog it will get you in front of a whole group of people you didn't reach before. Then use the social media feeds to build on the more solid pieces of review.
FA: What are your next or current projects?
LS: I have three new projects coming up for my Film Annex page! The first is "Triptych Heart". This is a very personal, experimental film inspired by the Fairy of Dawn. After that is "Hell", part of which is "Persephone." I'm filming shorts for each of the 9 circles of Hell from Dante's Inferno. There are mythic tie-ins and the personal stories of 9 different actresses from all over the world (US, Brazil, Spain, France). I should start posting that end of summer. The first circle is being filmed in Brazil next week! And, mentioned before, is "The Jules Verne Project". This is a silent film send up to The Blair Witch Project, Jules Verne, and Laurel and Hardy. As soon as our original score is complete, we'll post it, probably August. I really look forward to sharing my films with everyone, and to seeing more great work from fellow Film Annex directors.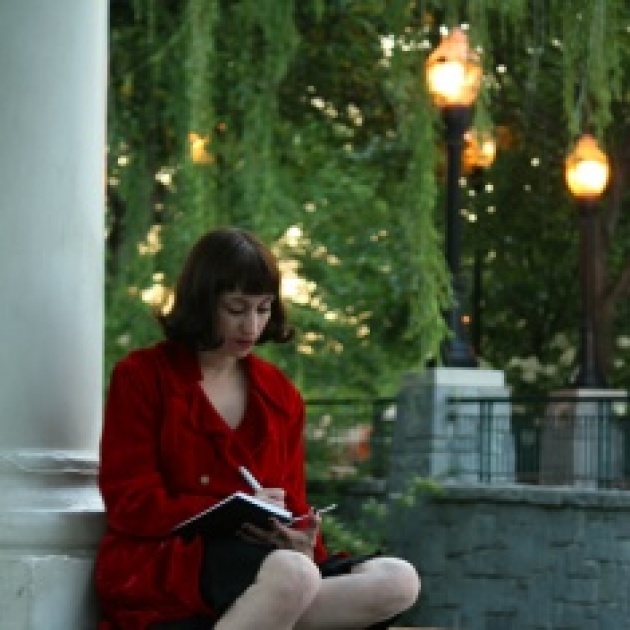 More about Lisa Stock: Her films are inspired by myths, fairy tales, and legends. She uses her background in theater, film and anthropology to tell stories about human nature. If you like Shakespeare and Greek mythology, you'll love traveling through Lisa Stock's world and explore the darkest corners of the human soul.
- Interview by Jennifer Bourne