Chapter 3B - Normal Lens
Normal lens (sometimes called "rectilinear") produce a perspective very similar to what our eyes see. There's no fisheye effect, and the images will not look either spacier (like wide-angle lenses), nor compressed (like telephoto lenses). That's why they are called "normal" lens.
Cost
Normal lens are also the easiest lens to create because they require less glass elements to produce compared to wide or telephoto lenses, and this is why normal lenses are the most affordable lenses. Also, because they have less glass elements they tend to have better optical performance and are commonly produced with a wide aperture (of F1.8 and wider), which helps a lot when shooting in dark environments.
Cheap Normal Lens Options
These are lenses that are dirt cheap and have an incredible performance:
#5 - Konica Hexanon AR 50 F1.4
This is a very affordable wide aperture lens. The lens itself is built like a tank and it's heavy compared to most normal lenses. At F1.4 its not super sharp but its good enough for most applications. Also, my copy has a little bit of light spill (hazy effect on contrasty subjects) but this is most likely due to an optical imperfection in my copy. I also do like this effect because it has a kind of "vintage" look that makes my digital camera look almost like an analog one.
IMPORTANT: Will only work with Micro 4/3 and Sony E (Nex) mount because of the flange distance from sensor.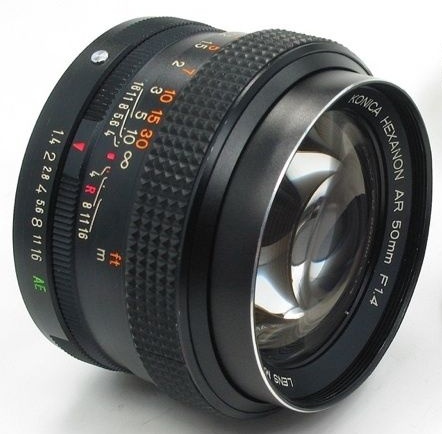 Price: US$ 50.00 - 90.00
#4 - Canon FD 50mm F1.8
This is one of the cheapest out there. I bought my copy for US$ 19.00. At the moment of the making of this article, this lens is not available at keh.com but I strongly recommend that If you like this lens and you want to buy it, wait for it to come up at keh.com. They usually have a ton of these. Performance-wise the lens is "normal". Nothing too good or too bad to say about it. What made me put this lens into this list is the price. Its a great, affordable, first 50.
IMPORTANT: Will only work with Micro 4/3 and Sony E (Nex) mount because of the flange distance from sensor.
Price: US$ 20.00 - 40.00
I haven't personally used this one but I have read a lot about it and people say its fantastic. Check it out, its Nikon!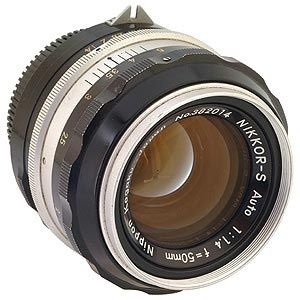 Price: US$ 60.00
#2 - Helios 44-2 58mm F2
I know this is a 58mm lens but I have to make an exception for this one because its more like a "normal" lens, than a telephoto one. This is a superb lens. The optical formula of this lens apparently was stolen when the russians invaded germany and they somehow took over Carl Zeiss Jena's factory.The lens is very sharp even wide open. It has a preset aperture, which means you won't have those "steps" in between the f-stops, thus making your aperture changes in a smooth fashion, just like the expensive cinema lenses. Just get one, its fantastic!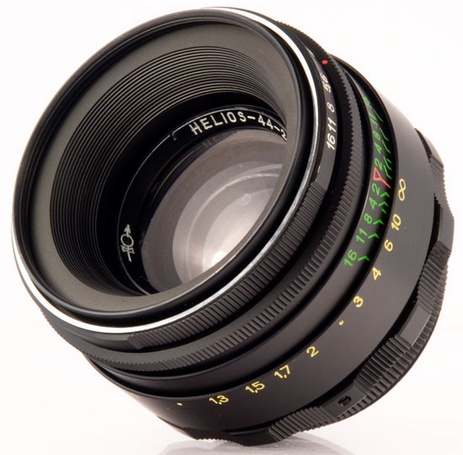 Price: US$ 30.00 - 60.00
#1 - Asahi Pentax Takumar 50mm F1.4
My absolute favorite lens. Anything can look amazing with this fellow. Its an absolute killer in every aperture, even wide open is super sharp, but without becoming too clinical. There are two versions of this lens. One is radioactive and 7 elements, the other one has 8 elements and is not radioactive. The 7-element version is said to be a little bit sharper. You don't have to worry about the radioactivity as it is said to be lower than what is currently in our environment, but please, investigate on your own before purchasing this version as I am not responsable by any harm caused by this lens. Both versions are great. This is about the best you can get for the price, if you want a better performing lens you'd have to spend thousands.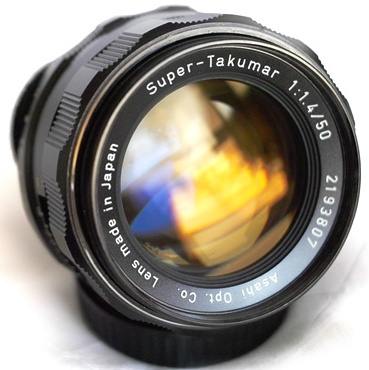 Price: US$ 70.00 - 120.00
Note: You might see different prices at the time you see this post and check the links. But I hope that at least this could serve you as a guide for buying normal lenses.
If you need any help please let me know in the comment section below! See you in the next chapter of this 14 part series. Happy filmmaking!
Also check out the past articles on this series:
Filmmaking Tutorials: Chapter 3B - Normal Lenses