Behind the scenes from the film "Samsara".
Chapter 4B: Advanced Accessories (Dolly, Jib & Steadycam)
Ok, so this subject is kind of hard to tackle so I'll try to be as clear and simple as I can. Dolly's, Jib's and Steadycams (amongst other camera movement equipment) are expensive. The cheaper ones don't work well and even the best ones in terms of quality/price are a bit too pricey for most of us. Specially because we will probably just use them in a scene or two. However, anything with these tools will look cinematic. Even if you stick a point-n-shoot camera, it will look great in a dolly, crane or steadycam.
My Recommendation
D-I-Y. Simply do it yourself. I made my jib and dolly for US$ 50.00 each. Yes, this will require some basic knowledge and practice into building stuff. However, if you are like myself and you don't know even how to hammer a nail, then you will probably use the help of some friends.
Jib & Dolly
I would suggest you to search in youtube:
https://www.youtube.com/results?search_query=how+to+build+a+jib
https://www.youtube.com/results?search_query=how+to+build+a+dolly
There are tons and tons of videos explaining how to do different kinds of jibs and dollys. My dolly and jib where build by my father-in-law, who loves to build things. This is the jib I settled for: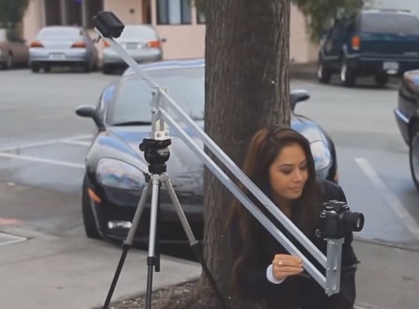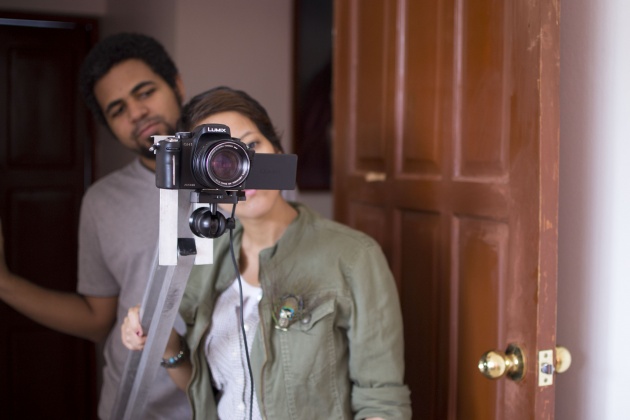 To see how to build this particular jib click here. Note: OliviaTech is not available anymore.
My dolly was a mix of different videos that I saw on youtube. So, I can't really tell you how to do it, but this is what we did: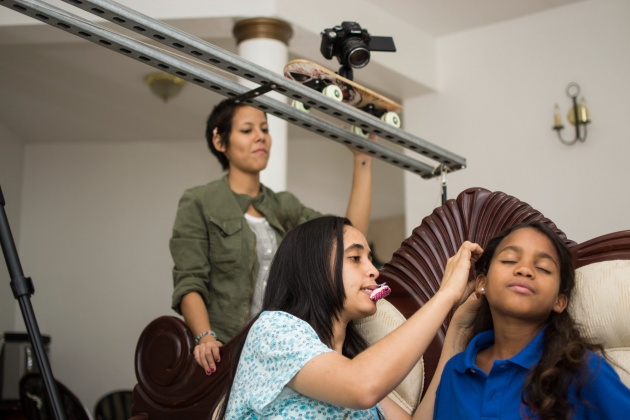 Be Creative!
Sometimes, what you want or need is not a standard tool. Sometimes you need something different. For example I needed a perfect 180° camera travel from the perspective of one character to another in my short film "Gula". After a lot of failed experiments, this is what we came up with: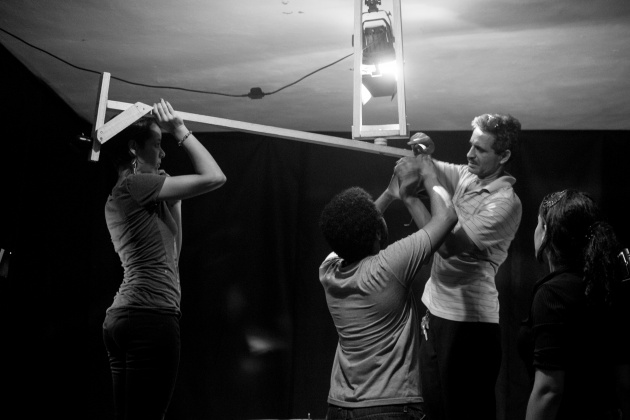 It looks difficult. Because it was! But in the end we got the scene just how we wanted. In this particular shot we settled for the idea of making an axis in the roof, above the actor and then just turning it. For better understanding you can check out this short film here.
Steadycam
Steadycams are too hard to build. And there are some cheap options:
Flycam Nano Camera Stabilizer with Free Quick Release - Price: US$ 149.00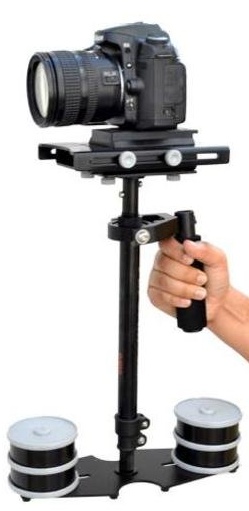 Opteka SteadyVid SV-HD Camera Stabilizer with Quick Release - Price: US$ 125.95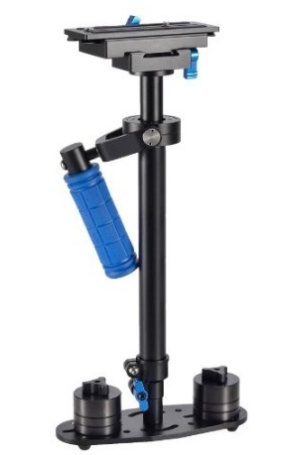 Keep in mind that steadycams are not easy to use. There is a reason why there are steadycam operators. It is an art. Having a great steadycam doesn't means your footage will be smooth, that's why its better to use a steadycam operator. However, for most of us who aren't lucky enough to get one to work in our film, there is "Warp Stabilizer", a Premiere plugin that will smooth out your footage if you have any bumps in your tracking shot.
General Tips
Try by all means to use wide-angle lenses with any moving camera equipment. Your resulting image movements will be much smoother than if you use a telephoto lens for example. Basically the longer the focal length of the lens, the more you will notice any kind of bumps. Also, try to shoot in slow-motion if you can, it also smooths the camera movements.
Well, that's all for today. Hope this will help you in your path to making your dreams possible. If you have any question, just hit me up in the comments below. Remember to buzz and subscribe if you like to see more of this content! Thanks!
Also check out the past articles on this series:
Filmmaking Tutorials: Chapter 3C - Telephoto Lenses
Filmmaking Tutorials: Chapter 3D: Zoom Lenses
Filmmaking Tutorials: Chapter 3E: Anamorphic Lenses
Filmmaking Tutorials - Chapter 4A: Basic Accessories
Filmmaking Tutorials - Chapter 4B: Advanced Accessories (Dolly, Jib & Steadycam)