When you live in the US, New York and Los Angeles are the "Mecca" of film shootings. Chances are that you will run into film sets several times while walking down the streets.
But what if you don't want to leave that to pure luck? What if you want to play "fan of all time" and figure out where and when your favorite movie or TV show will be on location? Dedicated websites and Twitter are the best tools.
First, you'll have to know how to spot them in the streets, even before the actual filming day. All the films on locations that need to have the streets cleared out of cars to put up their trucks and equipment will be announced by signs on the sidewalk like this one: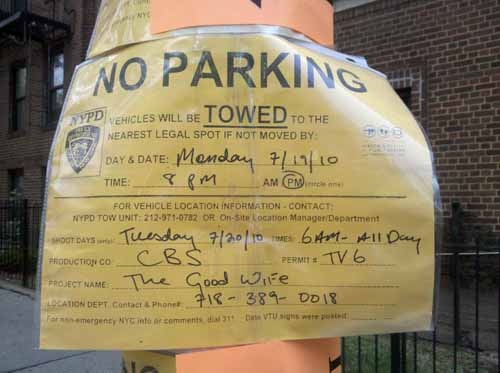 Keep your eyes open!
On Location Vacations is the most well-known and regularly updated. They receive tips from fans everyday and have their own sources. Besides the daily filming locations listed by states, you will also see some pictures from movie sets sent by fans, and a calendar of film events. If you can't check the website everyday, follow their Twitter where they also retweet all the tips sent by fans. Another website to check out would is Before The Trailer.
On Twitter, search tweets with hashtags specific to your favorite TV show or movie for particular film locations, or more general ones like #filmlocation or #filmshooting.
A few pics from Spider-Man 2 that I spotted shooting next to Madison Square Park in June 2013: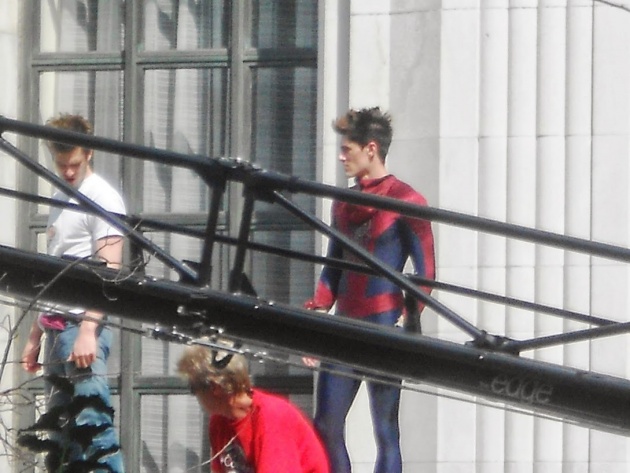 Subscribe to my page (click "Subscribe" on the top of the page) so you don't miss my next articles, and find my previous blogs here.
You can also follow me on Twitter at @NYC_Jen.
- Jennifer