This Saturday was supposed to be a Filipino themed day because we had saved a date with the Casa Gorordo Museum. However, I had given the wrong location to my husband James so instead of reaching the Casa Gorordo Museum, we instead reached Sugbo Museum. It was my bad and I was really sorry about it but since we already reached that location, we both thought that we should just check this place instead since we have not really visited it as well, later on, both of us learned a lot of things about this place and it is also worth visiting.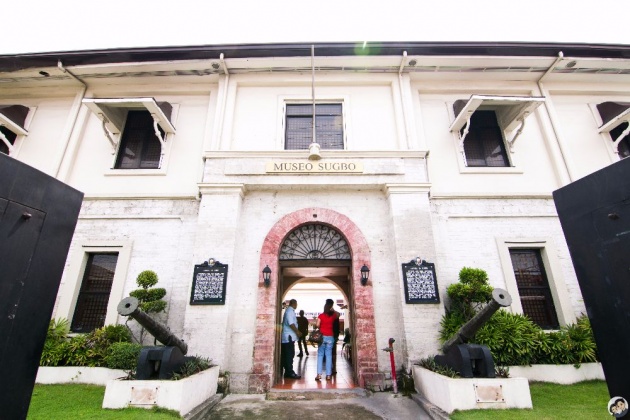 Image credits: Jean Beltran-Figues via bitLanders.com
SUGBO
Cebu actually has been referred by Spaniards as Sugbo which is a Spanish term for it. But there's a history as to why Cebu has been named as it is. Based on my own research and what my previous instructors had told us during college, when the Spaniards arrived in the island, they asked the locals what was the name of the island however, they had some language barrier so the locals thought they had been asked about what they were doing. They answered "Sebo" which means grease as they were actually burning some grease. The Spaniards took their answer and later called the island as Sebo or Sugbo.
But there are others stating different historical events as to how Cebu got its name. I won't be dwelling much on those since this is not about the history of Cebu in its entirety but I am sharing to you a specific location which James and I had visited.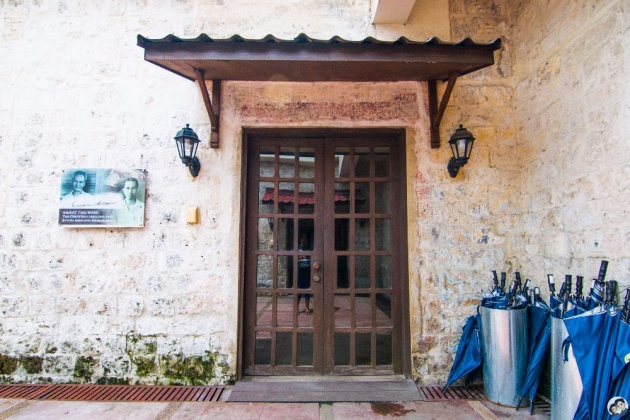 Image credits: Jean Beltran-Figues via bitLanders.com
As a Boholana who has lived in Cebu for almost a decade, I regret not learning the history of the city. I wish to learn more about Cebu as well as Bohol which is my home province.
Sugbo Museum: Carcel de Cebu
Carcel de Cebu means the Cebu Provincial Jail.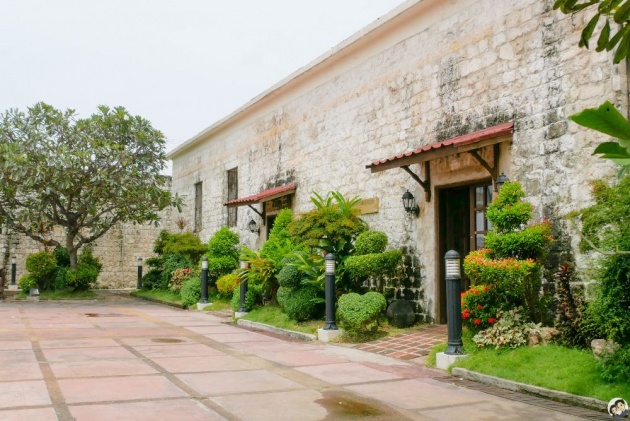 Image credits: Jean Beltran-Figues via bitLanders.com
Upon entering the Sugbo Museum or the Cebu Provincial Museum, the securities directed us to go to the back where we can park our vehicle. We still were kind of lost upon maneuvering to the back and reached the other end of the museum. The coral stone blocks were as high as 12 feet or more. It was high that the structures inside are not visible from the outside.
After parking, we were advised to go to the registration area. Here are the fees:
Adults: P30 (Filipinos), P75 (Foriegners), P75 (Balikbayans)

Students: P10 (Filipinos), P50 (Foriegners), P50 (Balikbayans)

Senior Citizens: P10
Video credits: Jean Beltran-Figues via bitLanders.com
As soon as we started, we learned that this very structure is actually the old provincial jail of Cebu. Remember the famous YouTube sensation Cebu Dancing Inmates? Yes they had resided in this part of the city which was so called the Cebu Provincial Detention and Rehabilitation Center or CPDRC.
But the video was after they were moved to a more spacious prison still located inside the city of Cebu and after which this was turned into a museum, specifically a repository of Cebu and the Philippines' heritage items, it was opened to the public on 2008.
What to See in Sugbo Museum?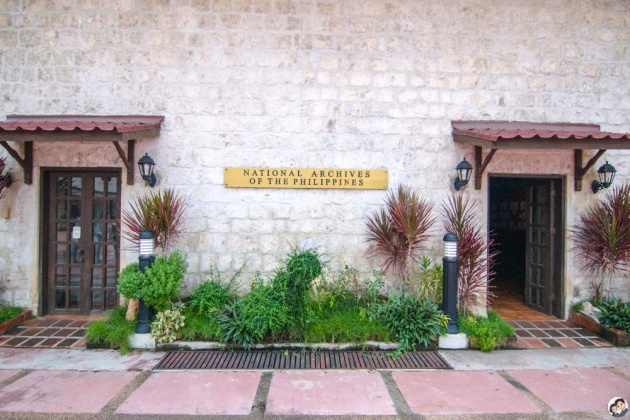 Image credits: Jean Beltran-Figues via bitLanders.com
Just like what other Educational museum offers, the establishment provides certain artifacts, items and other historical traces of how the Filipinos or the Cebuanos in particular had lived during the old days. But it was also very informative that the locals of this island had learned a lot of things by their own without the influence of other nationalities until the Spaniards came then the Americans and Japanese.
1. Special Galleries and Items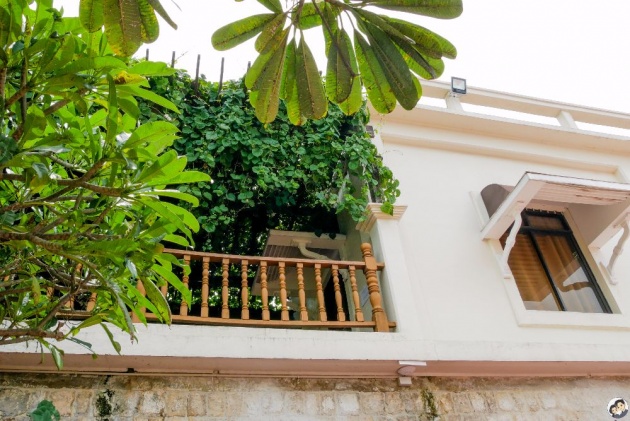 Image credits: Jean Beltran-Figues via bitLanders.com
Sugbo museum has several sections which tackles different sides of Cebu. The first stone walled room provides evidences or let's say it contains a gallery of stone wares like jars, mugs, plates and many other different types of containers which were thought to be used by the ancient locals in containing perfumes, medicinal liquids, aromatic oils and even poison. It was very evident that the Filipinos at this time (A.D. 1200-1300) had been items produced by the business so called as "Barter" or trading.
However, because there were no specific document writings talking about the life in the Philippines before the Spaniards came, the only way for us to learn was through Archaeology which means excavation of material remains.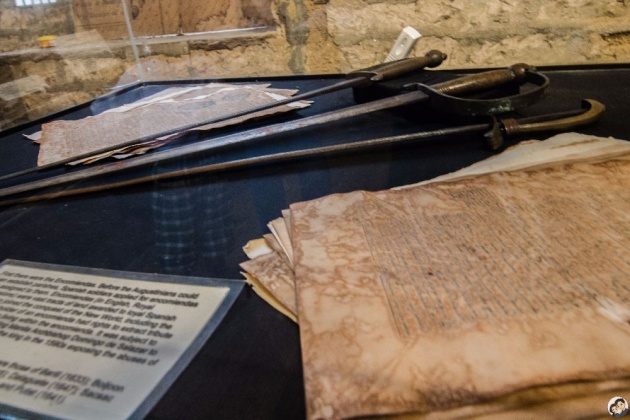 Image credits: Jean Beltran-Figues via bitLanders.com
Thus, in this section there were several things which gave the hint that before the Spaniards, there were already other nationalities who had visited the country such as the Chinese, Siamese, Arab and the Vietnamese to name a few. This is very evident with the jars that had been excavated, their writings and art are printed in these jars and other items which solidify the fact that they had indeed been trading with the locals of the island of Cebu.
Facts learned:
Gold was a common product in Cebu according to the pioneer Spanish explorers.
Cebuanos at that time were like Arabs, they move from time to time which means they don't have any specific settlement.
Millet or Kabog was the main stable crop of the Cebuanos.
Cebu was the best trading port among the islands of the Philippines.
2. Spanish Memories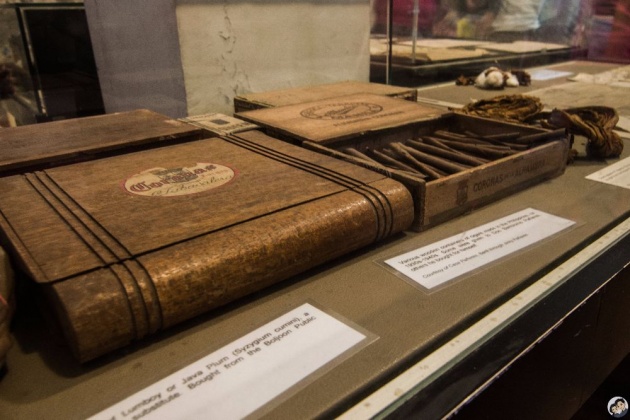 Image credits: Jean Beltran-Figues via bitLanders.com
The second room contains another set of proofs such as papers with hand writings, books, actual cigars, flags, swords and etc. This space here provides the memories of the Spaniards and what happened during their attempt to conquer the island of Lapu-lapu which is part of Mactan.
I was actually astonished to find relics of documents stating the confirmation of Miguel Lopez de Legazpi as the Governor and Captain General of Cebu. The hand writings though show as thought they were done by a calligrapher.
In this room also states more of what Cebuanos were producing like Abaca, sugar, tobacco, coffee, cacao and cotton. One exemplary item to note as well was the Coal.
3. The Philippine Political History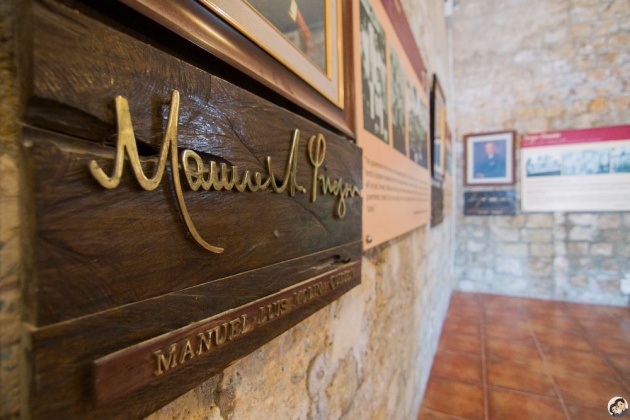 Image credits: Jean Beltran-Figues via bitLanders.com
After getting out of the two previous rooms, there were still several other rooms which were available for viewing, we somehow went past through these because some children and their parents came for an Educational Tour which reminded me of my previous blog, check it here: Bohol's Usual Educational Tour Route
Then we found two buildings all dedicated for the political history of the country. These buildings were facing each other, one showed the three different types of governance, which I just relearned after such a long time.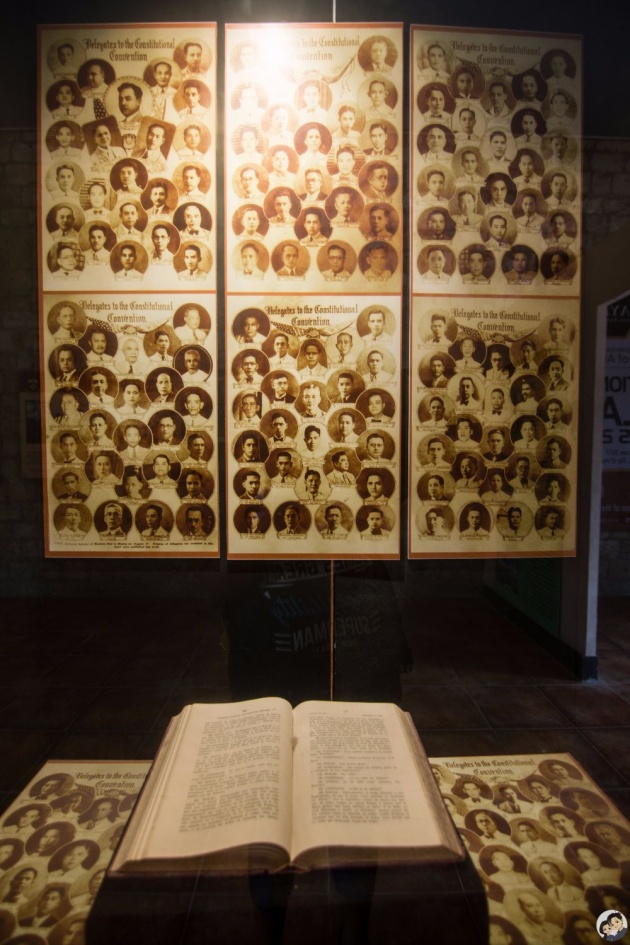 Image credits: Jean Beltran-Figues via bitLanders.com
The people who are living in the mountains were headed by what they refer as Pang Ulo. He serves as the decider of the group and he has his own advisers and elders. There were also people living in the low lands and sea areas who were led by the Datus. Then there are those who are stronger than the Datus, they were led by the Rajas. These were then connected to the remote Mindanao areas like Sulu.
There were also displays of the Philippine Presidents with their signatures! I actually like how they were made into these gold plated carvings!
4. The Wishing Well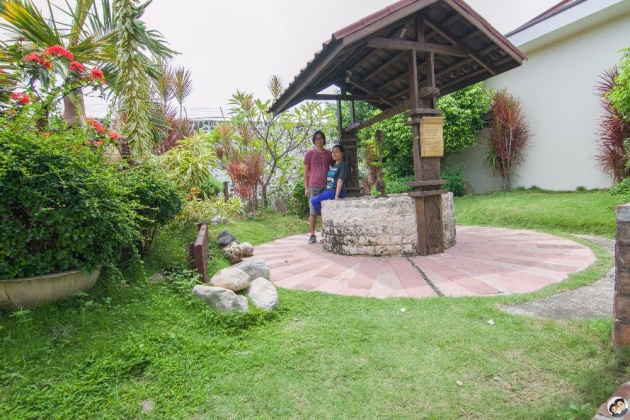 Image credits: Jean Beltran-Figues via bitLanders.com
After we were all over the place, we came back to where we had parked our vehicle and found the beautiful well structure. Thought it would be a great place for a photo opportunity. But actually this well was used before as the source of water for the prisoners and inmates.
At this point, not much of the visitors would check this part of the museum. In fact, it has become a parking space but aside from that, it was also a place for which one can drop coins and make wishes for wisdom, love and good fortune.
Video credits: Jean Beltran-Figues via bitLanders.com
Overall, James and I believes this is a very informative place to be at when visiting Cebu. To be knowledgeable about the province and the history of Cebu, one should visit the museum, it will make you and I realize how blessed we are right now for the freedom that we have and the sacrifices of our ancient ones were really worth it.
All I have now are those thoughts of what ifs, what if the Spaniards didn't come and colonized the country, what could have been our mind set as locals of this land? What if we were not conquered, will there still be gold all around us? Will we still have Millet as our main staple food? What if, but that's just a thought, we must live the reality that there were Spaniards who came and colonized us.
Make sure to also check my next blog which was the original destination of that day: Casa Gorordo
xoxo,
Jean