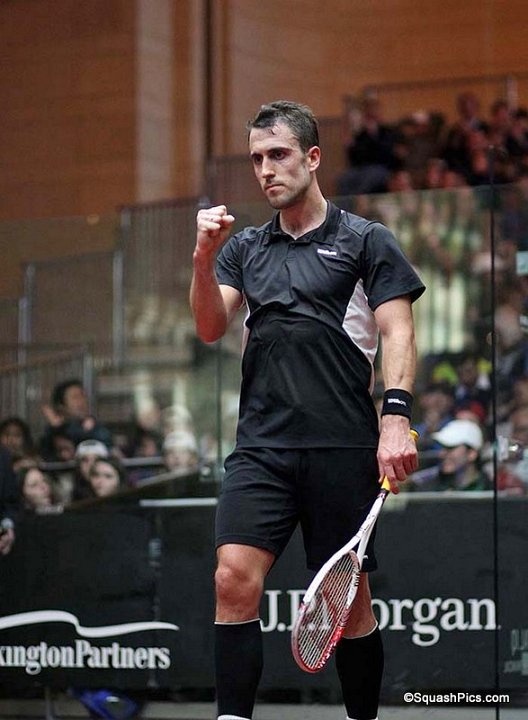 The 20th edition of the world famous Tournament of Champions begun on noon last Friday, and with that comes some great matches. All matches were played on the all glass squash court in Grand Central Terminal over the weekend, which was exciting to all of the people who bought tickets, as well as the people walking by the court on their way to work.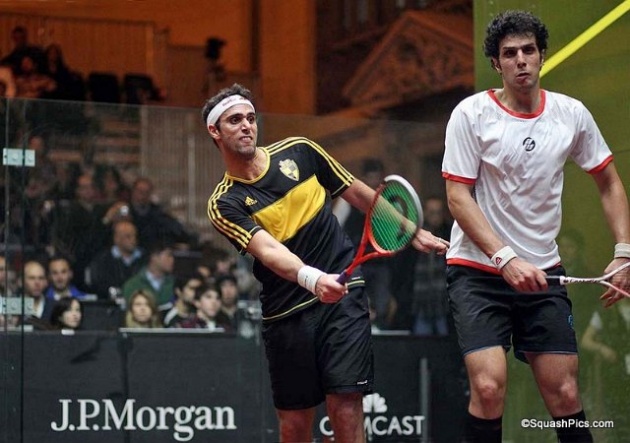 All of the top seeds got through to the second round easily except for Karim Darwish of Egypt (above in black) who had to squeeze past his countryman Omar Mossad (above in white) in a close 5 game match. On the other end of the draw, it was an exciting time for Ali Farag from Egypt and Todd Harrity from America as these two players are some of the first college players to ever play at the TOC! Todd Harrity, who graduated from Princeton last year was the wildcard in this event and had a tough match against the world #4 Mohammad El Shorbagy of Egypt who beat Todd in three games. British Junior Open Champion Ali Farag, who is in his junior year at Harvard, had a closer first round match against Englishman Chris Simpson. Farag won the first game, which injected him with confidence as he walked on the court for the second game. However, Simpson clipped Farag with his racket two points into the second game and Farag had to take an injury break. This threw Farag off mentally and he lost the second game without scoring a point. Although he did put a fight later on in the match, Simpson eventually won in four games.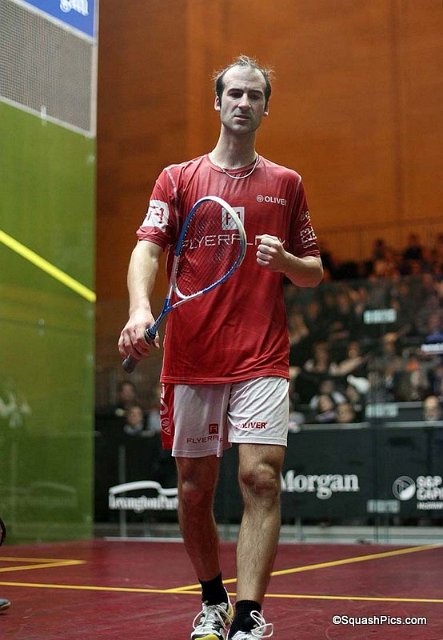 In the second round (as I was writing this) Simon Rosner of Germany (above) had one of the greatest upsets of his career so far as he beat the tired number 5 seed Karim Darwish of Egypt. Rosner was oozing with confidence as he progressed through the match, slowly defeating the Egyptian to book his place in the quarterfinals, which takes place Tuesday and Wednesday. An exciting weekend of squash with much more to come. I am pleased to say that I am going to the semi finals on Thursday night so I will be able to post my own experiences and photos of this amazing event.
http://www.squashsite.co.uk/2009/toc2014.htm
http://www.tocsquash.com