I thought that my first blog should be a little introduction to me and what you should expect more of on my profile:)
Hello, my name is ShayLa, aka ShayShayy, I am currently 16 years old, and I live half of the year in Alaska, and the other half of the year in Hawaii(United States). I spent most of my life in a very small fishing community(2013 population according to google: 5,000) in Alaska, called Homer(The Halibut Capitol of The World). I moved to Oahu, October 2012, then ended up back in Alaska a month later. My family had officially sold our house in Homer, the summer of 2013, and I haven't been back since.
I have experience in so much, that it would be much easier to just list off the things I don't have experience in. Starting at the age of three, I've participated in multiple activities, some include: Cheerleading, Soccer, Basketball, Softball, Dance(Ballet, Tap, Hip-Hop, Modern, & Jazz), Piano, Saxophone( some of my friends call it the Sexyphone ), Volleyball, Cross Country, Swimming, Hiking, Track & Field(I didn't get to be there the whole season, but I accomplished my goal of joining T&F, learning to properly jump over hurdles), etc...
I have also been apart of a news channel's Broadcast Academy; where they teach teens how to create commercials, produce news segments, interview people for the news, film and edit videos, etc...I got to participate in a live broadcast after camp too! I'm networking partners with AwesomenessTv and Seventeen Magazine on YouTube, so getting that experience helped me learn new things that may be helpful in my future:) I am interested in so many things that I become very indecisive when making decision about what I'd like to do when I grow up, so opportunities like that give me a taste of what it would be like if I were to choose that as my career:)
On the topic of my YouTube channel, I have my main channel( ShayLa Jolley ), which includes Teen Relatable Topics, Fashion, Beauty, Skits, Music Videos, Comedy, Healthy Eating Habits(food), etc...My second channel( SayHeyy ShayShayy ), consists of Vlogs, Behind-The-Scenes/Bloopers of videos on my main channel, etc...And my collab channel( MCWW or Making Connections World Wide ); is where 7 girls, from 7 different parts of the world, have come together through the internet to provide uplifting, relatable, funny, and inspirational content for its viewers.
Random Facts about me :
- I'm mentally 5...okay fine, realistically I am mentally 10, maybe 11...
- I sometimes hum when I see food being brought to me
- My family plans our day around when The Walking Dead is on, even if we record it, we still plan our whole day around when it airs ;p
- I feel more comfortable in front of people without makeup on.
- I would rather watch a whole series that's already ended on Netflix, then to watch them as they come out on TV.
- My favorite color is RAINBOW...mostly because I can't choose a favorite.
- I consider myself a fan, when I am aware of who the celebrity is...Haha
- I'm homeschooled
- My living situation is complicated..
- Tumblr inspires, scares, and stresses me out all at the same time..
- I bring my camera with me everywhere #Photographerproblems
- I'm a sarcastic smart-ass...no exceptions ;D (National sarcasm Society...Like we need your support.)
- I plan on traveling the world
- I publicly embarrass myself on youtube...and in person.
- *ACTUAL CONVERSATION* Dad: "What are you going to do for your mom on Valentines Day?" Me: "Eat her box of chocolates." BAHAHAHA
- *THIS ACTUALLY HAPPENED* Mom just ran through the house yelling,"DO YOU KNOW WHAT DAY IT IS?!! DO YOU KNOW WHAT DAY IT IS?!! IT IS THE RETURN OF THE WALKING DEAD DAY!!!"
- I once went to the top of Mauna Kea, and made a baby snowman, and named him Merlin:)
- I have a blog on Facebook called Through My Eyes for my photography, that features People Of The World..I meet people from all over the world, and I take their picture, and interview them, then put them on my blog :D www.facebook.com/TMEshayla
- I am currently watching How I Met Your Mother, and in the episode they were eating burgers...now I want a burger, even though it is 1:30am
HAVE I EVER TAG -
Kissed anyone: no
Been drunk: no
Cried myself to sleep: yes
Self harmed: no
Felt lonely: yes
Been depressed: no
WHAT'S YOUR -
Birthday: 06/15/99
Relationship status: single as a pringle
Biggest fear: becoming the person I'm trying to avoid
Dream job: to work for myself
Dream car: don't have one
Dream house: don't have one
DO YOU -
Like someone: I'm not sure
Love someone: do friends and family count?
Have a boyfriend/girlfriend: no
Want a boyfriend/girlfriend: depends on the person:-/
Have tattoos: no
Have piercings: yes
Party: if laying in bed watching Netflix counts, then yes...I mean, there's usually pizza, so..
FAVORITE -
Artist: constantly changing
Movie: constantly changing
Song: constantly changing, but currently(A Dream Is A Wish Your Heart Makes, or A Change Is Gonna Come, etc..)
TV series: TOO MANY to name off..
Animal: Tiger or Panda...can't decide
Book: don't have one
Color: RAINBOW
THIS OR THAT -
Twitter or Facebook: Facebook
Twitter or Instagram: Instagram
Facebook or Instagram: Instagram
Vine or Tumblr: Tumblr
YouTube or Vine: YouTube
Coke or Pepsi: hmmm...
Tea or Coffee: Tea
Tacos or Pizza: PIZZA
Winter or Summer: Summer
WOULD YOU EVER:
Get married: yes
Have kids: ehh...maybe
Swim with sharks: YASSS!
Share a banana: umm, yes...?
Eat rotten food: not on purpose
Hehe..
- I will mostly be posting pictures, some videos, and if you would like for me to post blogs, I wouldn't mind doing that either..You can stay updated with me on here, or Twitter( @swaggyshayla https://www.twitter.com/swaggyshayla ), Instagram( @shaylajolley https://www.instagram.com/shaylajolley ), Vine( ShayLa Jolley https://www.vine.co/princess.shayla ), YouTube( ShayLa Jolley https://www.youtube.com/shaylajolley ), Tumblr( https://www.shaylajolley.tumblr.com ), Facebook( https://www.Facebook.com/TMEshayla ), Facebook of Randomness( https://www.facebook.com/BreeAndShay ), Snapchat( @dancgurly99 ), etc...ALL OF MY LINKS - https://www.shaylajolley.tumblr.com/links -
Thank you so much for reading my first post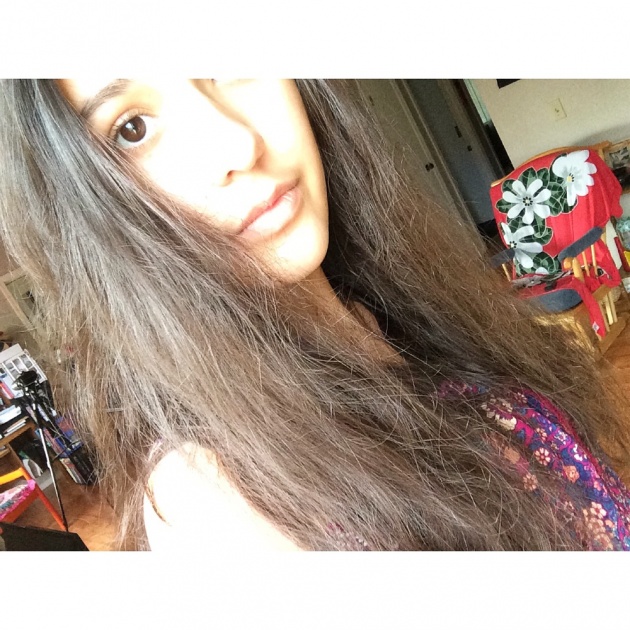 :D I'd love it if you subscribed for more:)