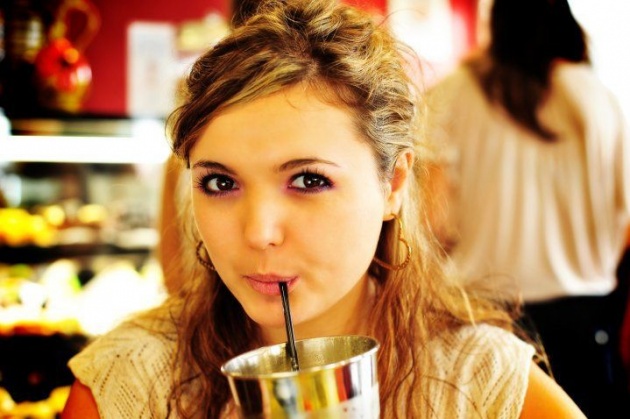 Suppose u are in a cafe, and eating or doing your own work, Suddenly, you see a beautiful girl sitting on a chair at front of your table, and smiling at you.
What will u Do?
If you are thinking to simply ignore her, than that's not a positive thinking,
u must have to get close to her,
Yaa she is beautiful, and gives u a smile.
Yesterday, i was eating egg sandwich in a local cafe, i was there working on my laptop, suddenly i saw at front table where a beautiful alone girl sat and gave me a smile, i was surprised, WHOO,
I first Ignored her, but than i though lets go to her,
so and just have a small conversation in which i l check her attitude, way of talk, and her body language..
so i went to her, and said,"Hellow". She replied, "hey!" ..
we talk about 1 hour, and than i went back to my University....
And now she is my Friend.. :)
and yeah she is a nice and attractive girl i ever met.. :)