Today was tweeted the first official image from the film Dumb and Dumber To, featuring Jim Carrey and Jeff Daniels. And well the look pretty funny to me!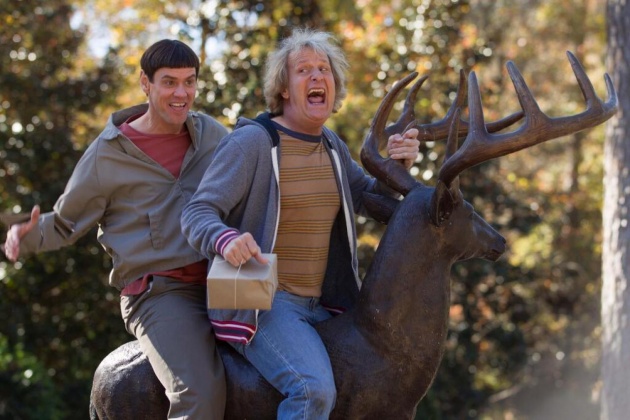 This film is the sequel to the hit comedy Dumb and Dumber from 1994. In the story, Lloyd and Harry are on a road trip to find a child Harry never knew he had and the responsibility neither should ever, ever be given.
Directed by the Farrelly brothers, Dumb and Dumber To, comes to U.S. cinemas on November the 14th, 2014.

Follow Maumau Web TV on facebook and twitter!