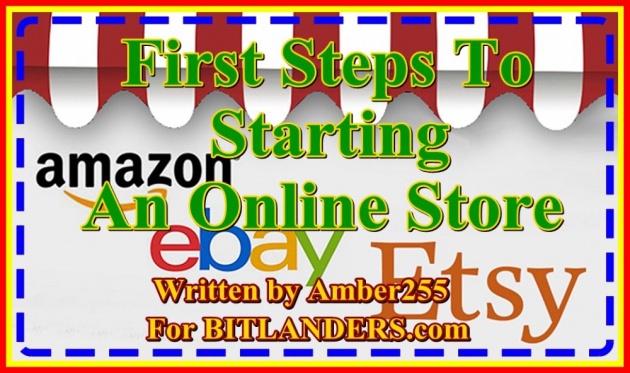 First Steps To Starting An Online Store - Photo credit: Amber255 via Bitlanders.com
Greetings my readers! Now, it is very popular to have your own business online. let's talk about the First Steps To Starting An Online Store. Are you knitting, sewing, drawing, producing, creating, carving? Your friends are already your regular customers who recommend you to other people they know? Then it's time for you to think about online business. Or maybe you already have an online store in your country, or you are may sell through social networks, fairs? I share my experience - the first steps to starting an online store.
If you do not want to open stores on these platforms right now, but you plan to start online selling in the future, just book your store name right away! The same name of stores on various selling platforms is a successful marketing step.
Increasingly, the entrepreneurship of people who care for different crafts is noticeable, but some of them have a lack of courage for their craft to turn into a business. What do you need to know to make your hobby a successful business online?
Before starting own business, you must love it. Otherwise, you can soon become discouraged and completely unmotivated. That is important, so better find what you really like, but what until now has been just a hobby. It is important to notice signs clearly showing that it's time to go into the business world. Have you more creative ideas than a time to implement them all? If so, then it is a right time to turn your favorite activity to a business and a source of income. Especially if your works are already appreciated not only by the nearest family members but also by neighbors, friends, or friends of friends.
Starting An Online Store - Video credit: wpbeginner via Youtube.com
Steps How to start Trade Online
Never go into the business world without an idea. It's not enough to have a wish to start the business. You also need to know what you could offer to the business world. T the start-up entrepreneur must discover his niche and place in business. Generally, a business idea is born from hobbies, certain skills, even a profession.
People often think that they need to offer to their potential clients what they never had or what they never saw. It means that such sellers usually turn back to the people living a real life and to their simple needs. The idea not necessary must be perfect, the new one, which has appeared for the first time. Of course, you do not need to copy your competitors, but it is worth looking at real people' life and their needs. Offer the better options, improved products, quality, attractive prices, and bigger choice to your potential online customers. Share your business idea with your loved ones and watch their reactions. Ask your friend for their opinions and if they would be ready to recommend your goods to others.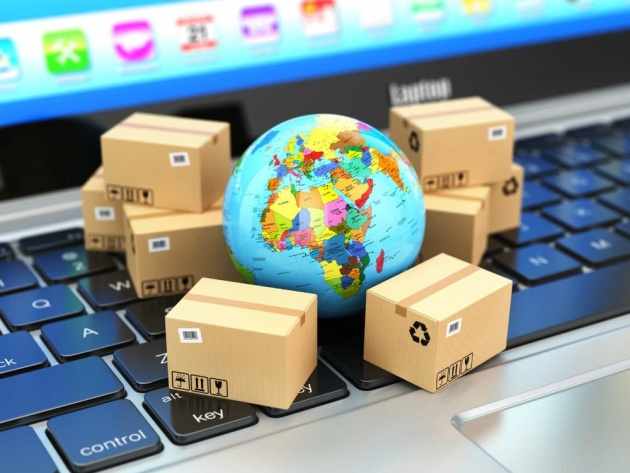 Oline Selling - Photo credit: twitter.com
Once you have an idea, you can go to a specific implementation plan. You must have a business plan outlining your goals, why you want to set up an online store, what kind of specialists help you need, how you plan to promote your store that people would visit and purchase at your online store, what kind of goods are you ready to sell and how much you want to sell them, how you will set prices, how you will monitor online customers' needs, in which countries you want to sell, and so on.
Also, it is needed to think about all the potential risks and obstacles that can interfere with your business. A serious business plan allows you to take a serious look at your planned activities - not only as at an idea but as at a started business.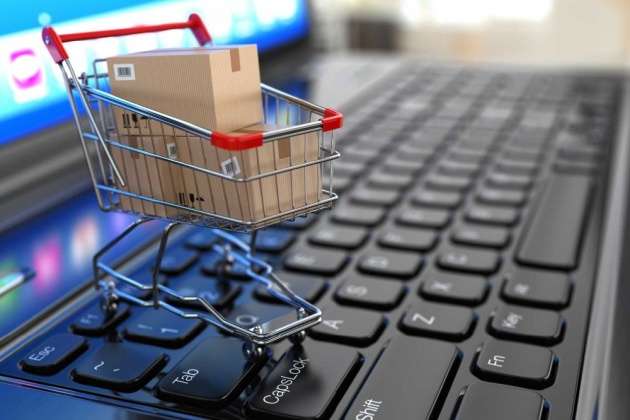 How to Start Selling Online - Photo credit: blog.amblard.digital
Once you see your idea as a potential business, you need to choose which legal framework you should choose to develop your business. In order to start a business in online trading, you can choose individual activities or establish a legal entity - you create a joint stock company, a small partnership or an individual company. Each choice has its own disadvantages and advantages, and the decision is usually driven by the seriousness of your business, whether you will be trading in large volumes of goods and presume rapid growth, or just trying or developing a small business.
While reading my new blog about first steps to starting an online store, please check QUERLO CHAT:
Those who plan to sell online in the global market, have to solve the dilemma - open their own online store or use an existing trading platform. When you open your store, the start of selling is complicated, long, requiring tremendous time and financial investment. If you still decide to choose your e-commerce platform, I would recommend you to create it on such platforms as WordPress or Shopify.
If you still go with the idea to create your own website, start with the address of a website. The address of the website is one of the most important keys that ensures a successful start of the business. It must reflect your goods or services so that the customer would be easier to find you and remember web address for the future visits. Do not create a complicated web page address - it will be difficult to remember for online customers.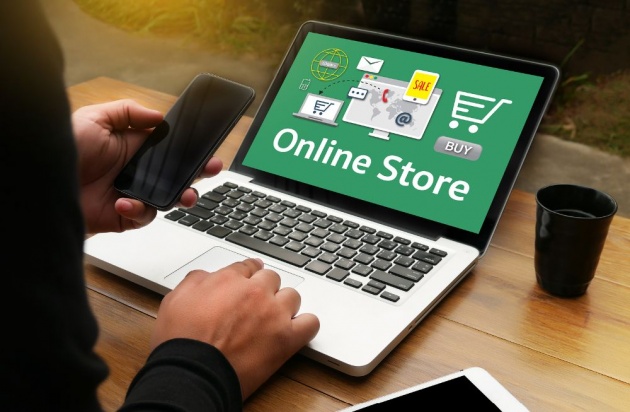 Online Store - Photo credit: reputationcapital.blog
It's easier to start selling on one or another selling platform. Currently, the most popular global selling platforms are eBay, Amazon, and Etsy. When you open your e-shop on one of these platforms, you will see visitors immediately, and you can use their marketing tools and tips to help grow your store.
If you decide to sell on virtual stories, the benefits will be that you will need less financial and time investment than creating your own web page, as you will immediately receive not only a well-functioning system but also marketing tools for business development.
No matter which online selling platform you will choose for the start of your business, the important moments will remain the same. It's an assortment, photos, pricing, marketing, SEO.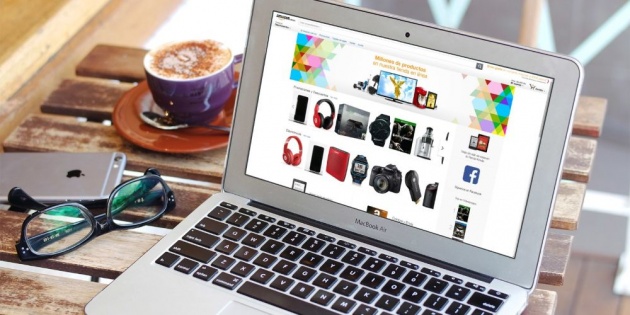 How to Start Selling Online - Photo credit: thenextweb.com
PROMOTION, CONSTANT ANALYSIS, AND MONITORING NEEDS OF CUSTOMERS
When you create an online store, you need to not only sit down and wait for the online customers but try to attract them. The most effective way is to advertise. You should think about SEO as it is one of the most popular ways to attract clients. You can also use social networks. It's important to realize that advertising in the online business is very important because you will not be able to achieve a good result if you are not visible.
Spreading news about your business is a very important factor. The more people will know about your business, the more potential online customers you will have, and you will likely receive helpful tips that will help you to improve your selling. So, first of all, tell about your activities and works to the greatest possible circle of your acquaintances, because your friends are likely to be your first online customers.
Advertising from lips to lips is very powerful, but it also lets you hear the opinion of other people.

Credit: Amber255
To keep your online business flourished, you need to constantly analyze your store, its operation, and the needs of customers through the Google Analytics. A modern customer is not patient. He wants to have the effective and fast cooperation without interruptions, so your goal is to ensure it.
Mistakes To Avoid When Selling Online - Video credits: mattedmundson via Youtube.com
How To Start Selling Online on Amazon
Amazon is the largest retail product platform in which millions of people from all over the world have bought or ordered something every day. This is the most convenient and effective way to the retailers online with minimal investment in money. The level of competition is very high. Amazon is overwhelmed by people who would like to increase their earnings.
You have to start with the basic premise that you need to know what your competition is doing. — Guy Kawasaki

Credit: medium.com
Why it's worth choosing?
Wide sales network - Even 28% of online sales in Europe are executed through the Amazon system.
Huge customer volume - On average, over 200,000 customers search for goods at Amazon stores at the same time.
Seller protection - Amazon is the only store, protecting its online customers from rogue buyers.
Amazon usually comes across three types of vendors. Some work with specific brands, the second is manufacturers, the third ones who try different products and look for the most profitable niches. First of all, create the Amazon page and form your products. Amazon advertising works similarly to banners - next to the selected products, the display ads (banners) are displayed that lead directly to the product page created by the seller (you) on the Amazon platform.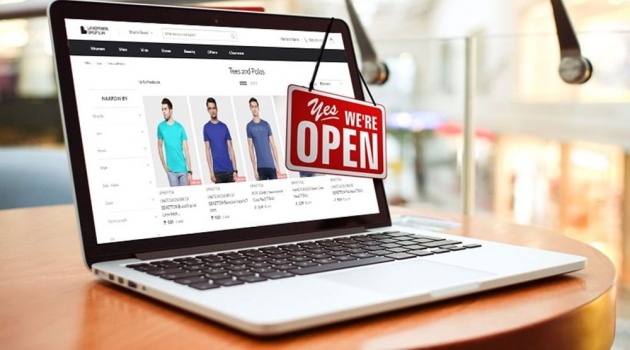 How to Start Selling Online - Photo credit: dokadigital.com
The ads themselves are built on the internal Amazon system. Sales are encouraged by beautiful photos, a clear description, heightened unique features or purpose of use (gifts, style, brightness, quality, etc.), a product photo with white background + lifestyle photos.
Facebook ads can lead to Amazon product pages, which will increase the likelihood of sales.
Registration:
For the first time, you need to register by clicking on Start here. By the way, it's enough to sign up once, and it will be possible to connect to the Amazon pages of other countries with the same account. Registration at Amazon has proven to be straightforward. Select seller status and fill in all required information. There, you need to provide your tax code (Tax). You can instantly enter your address and payment method in your account (although you can do so later).
You can instantly enter the card's data (it is safe to do so, it is stored encrypted). Amazon accepts most credit and credit cards.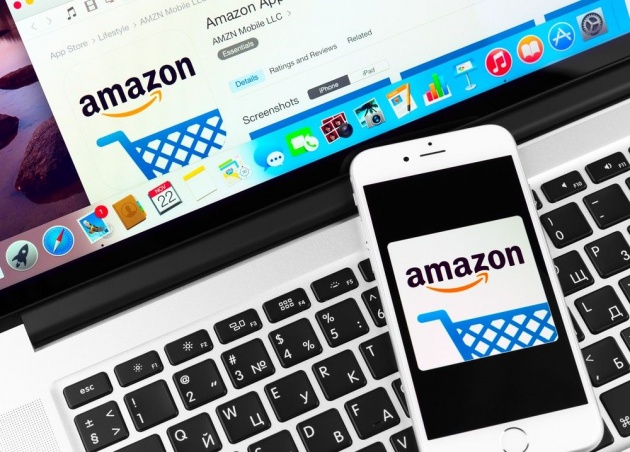 Amazon e-Commerce Platform - Photo credit: twitter.com
How To Start Selling Online On eBay
eBay is the longest-running online selling site. For this reason, eBay has earned a good reputation and daily huge traffic. With that in mind, if you have a good product at an attractive price, you can display it on a large eBay platform and will likely sell it. On the other hand, your competitors follow the same logic and the fact that eBay has a huge amount of visibility, attracting a huge number of sellers. It's a big challenge to compete with many eBay merchandise that may be similar to or the same as yours.
eBay is more suitable for those individuals or companies that offer different goods, products that are less competitive in selling. Also, it will be a good decision to sell your products at a bit lower price than your competitors sell. In any case, actively working through this online retailer, you can earn significant profits.
eBay is an efficient and easy way to reach a much larger market than your country can offer. It has millions of active buyers from all over the world, so it's possible to expand your sales over a relatively short period of time.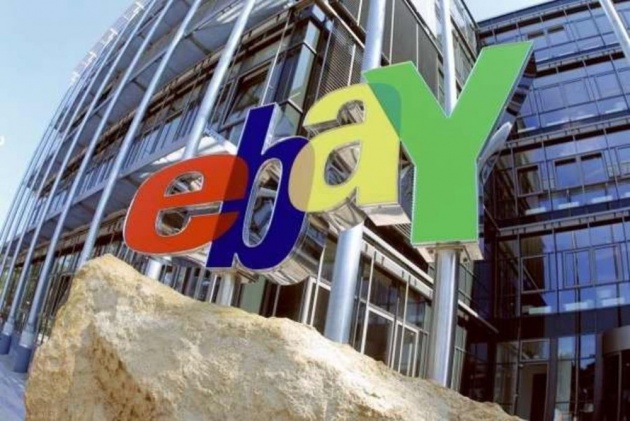 eBay e-Commerce Platform - Photo credit: nyiltforraskod.blog.hu
Registration:
If you want to do selling on eBay, the first thing you need to do is sign up. Registration on eBay is free, so having such an eBay, is a very attractive option because it does not require any investment. Registration is not complicated - you just need to enter your exact details and link your eBay account to the online payments system Paypal. Paypal registration is also free, but to activate your account, you need to link it to your credit card.
The data that you will initially be asked to provide is easy. You need to specify an email address, phone number, first and last name, and finally, set a password. To sign up as a professional vendor, you will need to provide additional details, including company name and registration number.
How To Start Selling Online On Etsy
Etsy is a sales platform for handicrafts, unique, vintage or antique items, designer clothes, etc.
In order to start trading, you need to have photos of the products you want to sell, and credit bank card or a PayPal account. Of course, it's important to learn English. Most of the buyers are from the USA, Canada, Australia, UK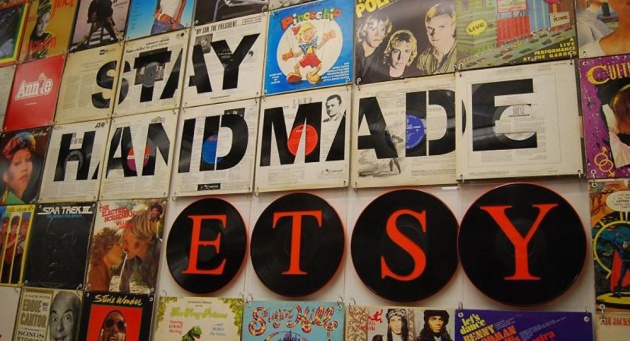 Etsy e-Commerce Platform - Photo credit: blog.websummit.com
Several factors determining the success of a store's activity on the Etsy platform: original products, high-quality, exclusive photos, and a well-optimized store for search engines (SEO). Satisfaction is very important when purchasing in Etsy - some shoppers at Etsy are not buying, but looking at beautiful photos, so emotional buying dominates here. When potential buyers know what they want, they are looking for specific keywords - so titles, descriptions, and product tags must be sorted out by all requirements.
Registration:
Etsy has low fees, good accessibility, and it is very simple and convenient.
Creating an Etsy online store does not cost anything. You only need to pay for placing goods in your store - $ 0.20 per item. You need a PayPal account to trade on Etsy. Registration to Etsy will require also your credit or debit card that fits for online payments.
On The Final Note
Creating a business requires at least minimum marketing knowledge, responsibility, and quality assurances. In order for a business to grow, it's important to provide online customers with the right information. Add only high-quality photos and pay a proper name to the products you are selling.
The challenge you can face is the lack of knowledge, but it's likely that your problem is easy to be solved - just go to Google or Youtube. If it's still too complicated, you can hire a specialist who will help you. The set goals and confidence in your products are crucial to successful start-ups. Love for your product or activity will always be your engine driving forward, so do not stop believing in what you are doing.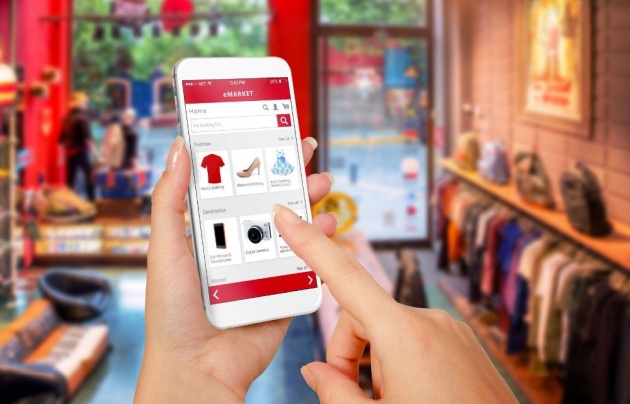 Sell on E-Store Platform - Photo credit: blog.1worldsync.com
The set goals and confidence in your products are crucial to successful start-ups. Love for your product or activity will always be your engine driving forward, so do not stop believing in what you are doing.
Faith in your product and love are the most important criteria for a successful business. If you do not believe the product 100%, it will be difficult to develop a successful business.
Experiment, make mistakes, and YOU will discover the best markets for your products. Good luck with finding your place on the digital horizon.
***************************************************************************************************
Thank you for stopping by and reading my blog.
2018, All Rights Reserved.
You are very welcome to join Bitlanders and share your valuable knowledge and opinion.
***************************************************************************************************
You can check my other blogs :
1. Some Tips On How to Protect Personal Data Online
2. Importance of Graphic Design for Business Promotion on Instagram
3. Is it a necessity or banality to find the meaning of life?
Come back to find more...
***************************************************************************************************