1: HEALTHY EATING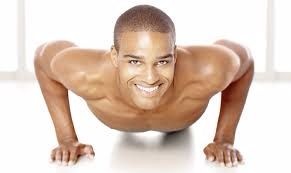 :
Food you eat in daily routine should be nutritious. It should contain enough nutrients and vitamins for your body fitness.
Try to eat high protein food
Try to eat a lot of vegetables
Try to eat a lot of fruits
Try to take beef and mutton
2: EAT MORE:
Take meal three times a day.Try to take good protein in morning and try to eat less in dinner.Try to take two mini meals between your three meals. Taking extra meals a day help your body to speed up your metabolism.
3: PORTION CONTROL:
Portion control is very is a very important step in mass building and keeping the fitness of you body.You have to make sure that beef an chicken pieces should you want to eat should not be more than your palm and pasta etc should not be more than your fist.
4: MASS BUILDING:
Take your self to any near gym trainer and ask him to tell you some muscle building basics. First, increase and complete your protein and caloric intake and then enter in to gym and start exercises for body building.

5: RANGE OF MOTION:
Don't try to take any shortcuts in gym while doing exercises and try to do as much exercises as you can to increase your ROM.
6: CONTRADICTING CARDIO:
If you are cardio exercises lover then i am sorry because while doing mass building exercises there is no need for cardio exercises because your body has to build up and cardio exercises are not good for mass building.
7: REDUCE REST TIME:
If your are taking a lot of rest then it would become much bad for your fitness.

Healthy eating with body building is good for your fitness.