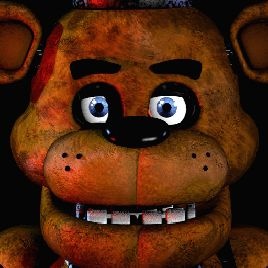 Five Nights at Freddy's
Playing Five Nights at Freddy's I like playing a real life game the graphics the characters the music that really scary and annoying, when I see or hear those thing this game it's too creepy. When I first download it on my phone I only get a trail version of it, which I can only play for two nights in the game, the first night is just easy then the other night makes me scream, throw my phone because of this crazy game and I started to share it on my friends and their crazily freak out.
Try it and enjoy it here's the DL link for torrenthttp://thepiratebay.se/torrent/10779427/Five_Nights_at_Freddy_s_DRM_Free
And here is the APK link for your phone
http://san5ryfyil5dnml7dea7i7586.get4mobile.net/download/?g=five_nights_at_freddys&f=1_five_nights_at_freddys.apk&t=1412690103&h=bc1c4fc7a09a70d2610b3ec354d9f8ba
So enjoy it!