Hello again Bitlanders, Mickey mouse is here again with a new blog! While waiting for my first blog to be reviewed, I decided to write another blog that hopefully I can submit again for another review. Watching Cartoons is my favorite pass time aside from embroidery and writing stories, and since it's only few days left before Christmas, I think watching a few old Christmas Tales that we once loved can make us remember how to be a kid again and feel the spirit of Christmas. This five classic Christmas tales was filmed during 1990's, and even though the animation is not 3D or as clear as today's movie, I thinks the moral lessons of this classic films are perfect for today's generation.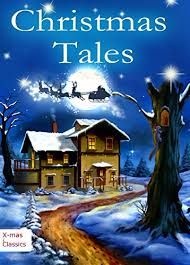 Image source: www.ravepad.com
Christmas season is the season of love, giving and of course it is the season where you can watch new movies released by local and foreign entertainment industry. Here in the Philippines it's been a tradition by our Local industry to released new movie during 25th of December and join the famous MMFF or Metro Manila Film Festival. But as Christmas season passed and a new year comes we often forget those movie that once became our favorite. So Before we watch those upcoming movies this December let us watch first and recall this five old Classic Christmas Films that we used to watch when we were still a kid.
1. A Christmas Carol (1997)
Image source: www.google.com
This movie is an animated musical film adaptation based on a story of Mr. Charles Dickens entitled "A Christmas Carol". The story is about the bitter and cold-hearted old man named Ebenezer Scrooge and how he change to be a good, gentle and kind man after being visited by his former old business partner Jacob Marley and the Three Christmas ghost which is the past, present and the future. This old classic tales will going to teach children to give and help the poor.
The latest adaptation of this classic film was released by disney on November 4, 2009. Featuring Jim Carrey as Ebenezer Scrooge.
Source:
www.youtube.com
2. Twelve months (1980)
Image Source: www.naruho.do
This movie is a 1980 animated Japanese film based on the story of Russian Jewish writer Samuil Yakovlevich Marshak. The story is about a two orphan girl with different situation. The first is the spoiled young queen Tsarina and the second is the poor and kind girl named Anja. Their path cross when the queen (which is Tsarina) proclaimed that whoever can bring her a basket full of Galanthus flower will received a basket full of gold. Anja were sent by her greedy stepmother to the forest to gather Galanthus flower during a cold winter night. Anja was about to be freeze to death by the raging blizzard but then the spirits of Twelve months save her life. This story is not really a Christmas story but rather a New Year's Eve story.
3. David Copperfield (1993)
Image Source: static.tvtropes.org
This animated film is another adaptation from the novel of Charles Dickens and directed by Don Arioli. This story is about Betsey and her nephew David. On the night before Christmas Betsey was rushing to the home of her sister Clara (mother of David) with a lots of gift for a baby girl in her hand thinking that the unborn child of her sister was a girl.But to her disappointment, Clara gave birth to a baby boy. After knowing that it is a boy, Betsey leave the house of her sister furiously.
After fifteen years, Clara married Mr. Murdstone, with the belief that he could be a good father to David. But when Clara became sick and ill, David was sent in a factory in London where he is forced to work together with the other orphan children that was kidnap by Mr. Murdstone.
4. Babes in Toy Land (1997)
Image Source: www.amazon.com
This is another American musical animated film based on an operetta. The story is about the Jack and Jill and their adventures in toyland. It was three days left before Christmas when the two kids ride the Toyland Express to go to thier uncle's house in toyland. While traveling, they met Humpty Dumpty (the train conductor) and Tom Piper. Humpty Dumpty help the kids to find their Uncle's house (Barnaby Crookedman). Barnaby is an old wicked man who hates toys and dreamed of destroying the toyland. He plotted different evil plan together with his two assistant on how to destroy the toyland and the toy land factory.
5. Rudolph The Red-nosed Reindeer (1998)
Image source: www.wikimedia.org
Who could forget Santa's favorite and the most famous reindeer of all time? This classic tale became so popular and has been adapted in several forms such as Christmas song, television specials, movies and sequels.
Source: www.youtube.com
This story is about Rudolph, a reindeer who was born with a red and shiny nose. Because of his different appearance, he was mocked and avoided by his fellow reindeers. Until one evening, Santa noticed his glowing red nose. Santa asked Rudolph if he could lead his sleigh that Christmas eve.
This movie is based on the story of Robert L. May and this year is the 77th anniversary of its character.