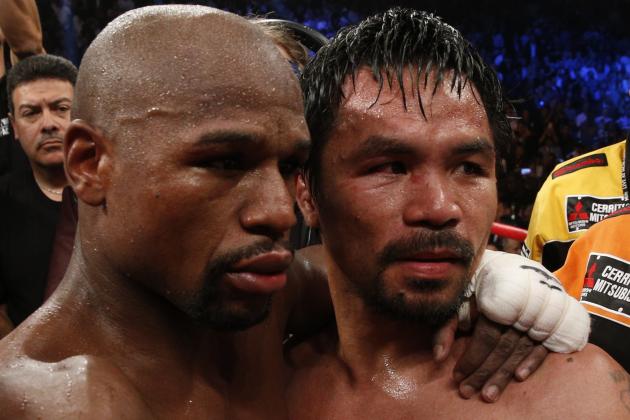 That's it for Floyd Mayweather, apparently, with the fighter facing up to retirement with a career record of 49 bouts and 49 wins. But the nature of his victory against Andre Berto makes it even less likely that the 38-year-old will walk away from the sport; a rematch with Manny Pacquiao would be a much more fitting way to finish his career.
The immaculate Mayweather defeated his compatriot on Saturday with the kind of clinical display so many anticipated. It was almost too easy at times for Money, and the lopsided shape of the scorecards were testament to the chasm in class between the two fighters.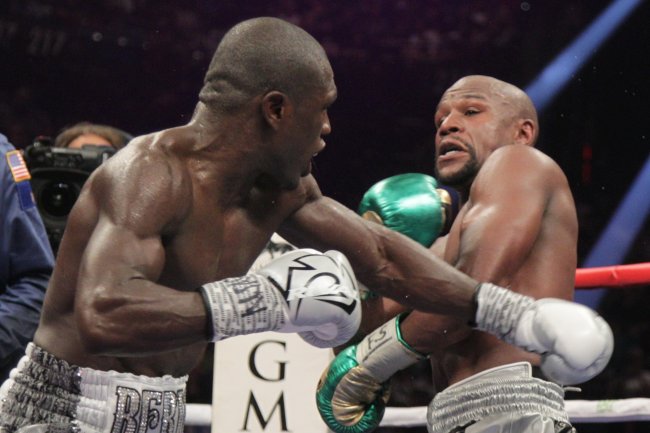 It wasn't the most appropriate way to underscore a legacy that has seen so many wonderful displays of boxing from Mayweather. Bertowas game, was diligent and had clearly gotten himself into tremendous shape for the biggest fight of his life. But the fundamental qualities needed to get close to Mayweather were lacking.
It's a bout that didn't stir much anticipation at all amongst fans, especially when compared to the Pacquiao fight. Granted, when the two did eventually meet, Manny and Floyd didn't conjure an aesthetic spectacle. But much of that was due to Pacquiao's shoulder injury."That is why I want a rematch," said the Filipino recently, per Jeff Powell of the MailOnline. "One without any injury but with fair play."
Mayweather's level alongside Rocky Marciano with 49 wins, no draws and no defeats is something that should have been celebrated, but as of yet, it hasn't, mainly due to the calibre of his opponent. Surpassing the great man's record against Pacquiao would certainly leave a lasting impression, though.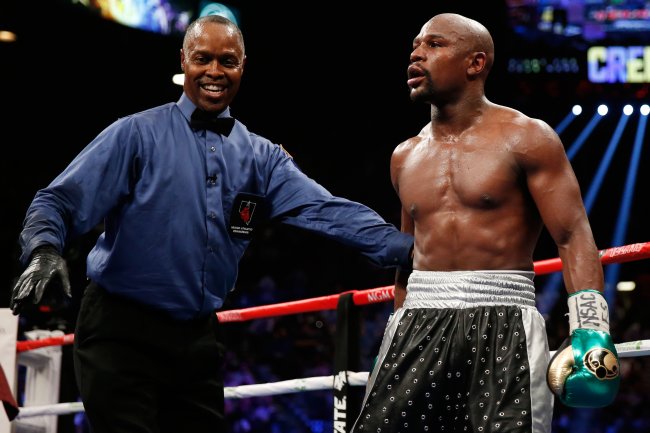 Plenty feel Mayweather will carry on. After all, he's basically a free agent after finishing his contract, and as such, a 50th bout would potentially be a hugely lucrative affair, especially if it were against Pacquiao. For a man who is unashamed in his pursuit of financial gains, the opportunity to rake in one last payday will surely be appealing.
It's often forgotten just how steely a competitor Mayweather is, too. You'd have to be to make it to the summit of such an unforgiving sport. So you can bet, regardless of what he may say in public, the chance to go past Marciano and win for the 50th time is a landmark the American will be desperate to achieve.
Mayweather was adamant that he won't fight on, though, suggesting it's time for some fresh faces to emerge and maybe go on to better the marks he has set
Admittedly, Mayweather does seem contented, but he's a proud man, and this final bow was little more than a glorified sparring session for the iconic fighter. After doing so well to beat Pacquiao earlier this year, to have taken such a step down in class for the Berto fight is baffling and something he will surely look to rectify.
It's understandable that Mayweather is keen to spend some long-overdue time with his family away from the full-on focus that accompanies him in the build-up to fights. Having beaten men like Pacquiao, Oscar De La Hoya and RickyHatton in his stellar career, there are few who can deny Mayweather has tackled big challenges head on too.
But a showdown with a fully fit Manny would be a much more fitting final chapter. Although their previous bout underwhelmed, the prospect of Money overtaking Marciano would ensure there was plenty of excitement, and with Pacquiao likely to be beset on revenge, a much more aesthetic sporting spectacle, too.