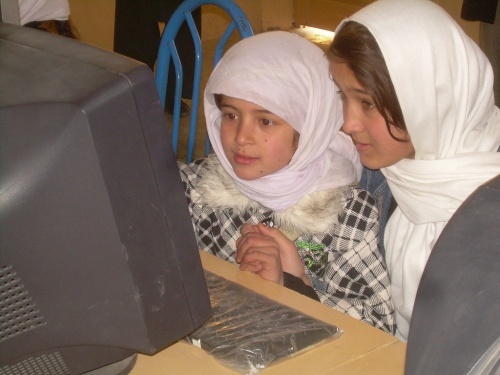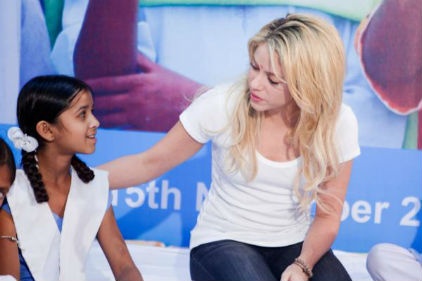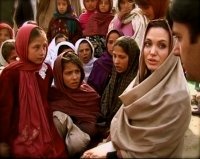 International Women's Day
is being celebrated on
8 March, 2012
, and the
United Nations
is unveiling a host of activities and programmes this month including the role of
education
in the empowerment of young girls. The challenges
young girls
face is witnessed by
internet
images and content, but these can be overcome using
social media
as a catalyst for change. The
World Food Program
(WFP) has long recognized the positives in providing school meals to help alleviate poverty and enrich young minds. Molly, from one of the poorest slums in Kenya, who has been a beneficiary of WFP's meal program, will share her story tomorrow through a live webcast. By utilizing WFP's Facebook page, the general public will be able to submit questions before Molly's programme. Says Nancy Roman, WFP Director of Communications, Public Policy and Private Partnerships: "If you nourish a girl with school meals you feed her dreams and open up a world of opportunity." Using
video technology
to bring Molly and her story direct to children and viewers around the globe is an important opportunity to offer an insight into just how life-changing school meals can be in forming the women of the future." "School meals help children grow, thrive and concentrate better," WFP said in a news release. "They provide an incentive to families to send youngsters to school and they help keep girls, in particular, attending classes." As part of its corporate social responsibility program,
Cisco
, the networking company, has supplied Molly the digital camera to record "Molly's World: A Girl Films Her Life in a Nairobi Slum." This will be available for viewing on WFP's website on International Women's Day, 8 March. Diplomatically Incorrect, in one of its
popular video blogs
"How Freedom Wins - Free Market Place of Ideas" By Ambassador Mo
diplomaticallyincorrect.org/films/blog_post/how-freedom-wins-free-market-place-of-ideas/45229
describes the application of the Internet free marketplace of ideas, particularly in a country like
Afghanistan
in overcoming stereotypes and an "us versus them" mentality. To learn more about entrepreneur,
Francesco Rulli
, and his Internet initiative and
corporate social responsibility program
, See:
www.filmannex.com/posts/blog_show_post/no-politics-just-internet/44397
For 22 years after the United Nations General Assembly adopted the Convention on the Rights of the Child, children's fundamental right to education remains a challenge - especially for those living in conflict areas and for girls around the globe. However, we are now moving in the right direction. The Internet, social media and Diplomat Artists are conduits for change.
Shakira
has recently traveled to India to promote girl's education. See
online film video
"Shakira - Girls Educate"
diplomaticallyincorrect.org/films/movie/shakira-girls-educate/29247
In our
video blog
,
Angelina Jolie
visits a school in Afghanistan.
diplomaticallyincorrect.org/films/movie/angelina-jolie-in-afghanistan/25492
These are just two Diplomat Artists and UN Goodwill Ambassadors bringing education to the forefront of popular culture. Education is power. It is the road to equality for girls to mature as empowered women, reducing the cycle of poverty, hunger, and unmet potential. --By Susan Sacirbey Become a Friend on Facebook: "Susan Sacirbey" and "Diplomat Artist" Follow on TWITTER @DipomaticallyX For other
current news event articles
, visit Humanitarian Channel
diplomaticallyincorrect.org/c/humanitarian
and for
video blogging websites
, see Diplomat Artist Channels
diplomaticallyincorrect.org/c/diplomat-artist