Nowadays, it has been very warm here in the country and that almost every single day, I would be craving for anything cold and sweet. One of my favorite thing to enjoy is halo halo. It is a Filipino summer delight and that every Filipino had tried it and had perhaps made one for himself or for the family. But I should also say that halo halo, even if it is a summer treat has been available throughout the year here in the Philippines. My husband and I always enjoy a huge serving at Melton's halo halo which has been rated as one of the best in Cebu. But this blog is not about Halo-halo actually although I would like to talk about it. This is more about Gelato.

Two days ago, I was on my way to office and since they sun was already up, I went to the nearest ice cream stand so I can get myself a good cold treat to go while in the office. (Talking about chillin' before workin'!)

So I was in the office and logged into bitLanders (as what I normally do) when I learned that Micky-the-Slanted-Salerno had just posted another topic to blog about. And it was a great timing because I still have the ice cream melting in the cone at that time but too bad, I can't blog about it yet since I had just started blogging about the first double reward topic – Sports and Social Good. I had to finish it first before I could proceed with the next topic.

Opps and one more thing, on the same day as I checked further, I learned that the topic given was about not the ordinary ice cream but of another kind which is Gelato. I then checked on the survey which was about the gelato. Wait, isn't ice cream and gelato the same? Yes and No! Let's see further then.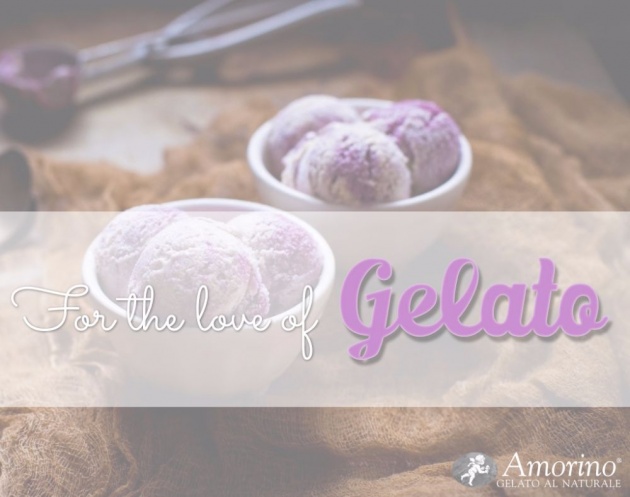 image grab from bitlanders gelato chat survey
Difference Between Icecream and Gelato
Who would not love to have an afternoon snack of a full cold treat?
But we are all aware that ice creams and other sweet stuffs are full of what? Yes you know and I know it – Sugar. And although it is yummy and tasteful, it is full of sins. Sin of getting another extra cone, sin of perhaps gluttony? Or maybe sin that you were on a diet and your cheat day is still on Sunday and today's a Monday.
Well we all know it. There are lots of sweets now adays which looks really good but would in return give us bad health effects.
So in this paragraph, let us deal with the main difference between a normal icecream and gelato. Is gelato an icecream? Or is can icecream be considered gelato? Which is which?
As per the blog entry posted by Micky-the-Slanted-Salerno, Gelato is way healthier and way delicious than ice cream.
And this urges me to search more.
Remember my answer on my introductory lines above? Is ice cream and gelato the same? Answer: YES!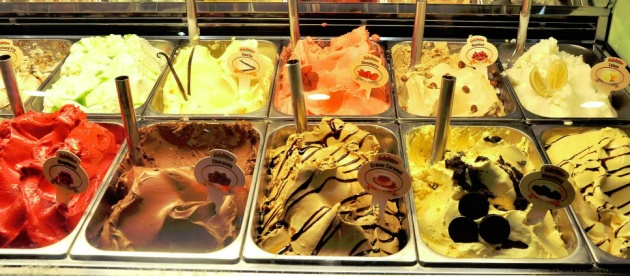 image source digitalglomp.blogspot.com

YES: Gelato equals Ice Cream
Dze-lat-to (this is the proper pronunciation by the way) is how Italians call their ice cream and it is also being referred to as the Italian ice cream since they are the ones who had formulated how these type of ice cream would be prepared. The truth is, I had always thought gelatos are just a classy term for ice cream and that comes with the expense too! I have come across these gelato stands around Cebu's malls and I can sense their prices are quite high compared to the normal ice cream stands that I had tasted.

NO: Gelato isn't Ice cream in another sense.
No. It is different in a sense because it they have different doses of ingredients. Ice creams have heavier dose of cream and it contains egg yolks too while Gelato rarely uses them for the ingredient.
Butterfat is also one of the things which has specific differentiation on ice cream and gelato. Majority of the ice creams in the market has 14-25 percent fat, the latter contains only 4 to 9 percent of it. That means, it is healthier compared to the normal ice cream. And with lower fat comes more taste! Wew that makes my mouth watery though.
Air, you read it right. It is air which makes the scoops of ice creams firm and roundy – how every kid would love to see those round scoops provides them joy. However gelato scoops results to soft ones because they don't have much air in it which also means, more full and compact servings compared to the former. Water as well since all ice creams are mostly made of water which after getting into the fridge for hours would freeze and the water turns into ice crystals.

Where to head?
Since I am located in Cebu, I had tried a couple of ice cream stands or should I say, Gelato stands too which have been referred as the best ones in Cebu. I can't talk about the other places as I don't couldn't take a taste on those ones.
So for now, let me share to you the story on the best Gelato in Cebu - Gelatissimo

image from dinneratsixthirty.com
GELATISSIMO
A few minute walks from my office and I can get a hand of the Gelatissimo store in Ayala Cebu. Thank goodness that my office is just around the area so grabbing a treat from this store is not a problem at all.
Why it has been referred to as the best in Cebu? Let me list just some of the reasons:
1. Flavor
There's a vast variety of flavors. Although there are only three of them in Cebu, they don't run out of these variety. That might happen but it is very seldom. They got three branches in Cebu, one in SM City Cebu, one in Streetscape along Banilad and the third one inside Ayala Center. I am not sure though if they have one in the new SM SRP.

But as I am saying earlier, their flavor runs from fruity, chocolatey, nutty and even something with liquor. They aim to provide a special range to suit the taste of the whole family and perhaps with the whole group of friends too!
image source: giftaway.ph
2. Free Tasting
Yep, you read that right. The stores are proud to let their customers try out each and every flavor if they want to so they can have an idea what their preferred flavor would be. Now to think about it, I guess the shop might think again on this offer as the customer might be full before he can order his preferred one.
I would say that the shop has indeed the luxury of gelatos to give away.

3. Watch a movie, get it free!

Since Ayala Center Cebu had partnered with Gelatissimo, each movie viewer gets a free scoop or cup of his or her preferred Gelato flavor. This has been much hit that every movie goer had already been going back to the theaters then to the Gelato shop. It is a win-win situation though because the mall can get more customers to watch movies while they are also providing customers to Gelatissimo.
image source lamikaayo.com
AMORINO
However, for those who are not in the Philippines, you might want to check out what Micky-the-Slanted-Salerno had recommended which is Amorino. Based in Paris on Ile St Louis and is being run by two childhood friends. Their love for Gelatos had given them the freedom of providing their own version of traditional Italian gelato.
Their promise?
We commit, each day, to share

nature's wonders and flavors with you!

To never use artificial colorings or flavorings.

To offer you more organic and vegan friendly flavors.
Did you see that? They are giving vegan flavors! Their latest seasonal flavor includes Ginger and Blood Orange which left me curious. And oh! They serve their gelatos using the spatulas and form them into a beautiful flower shape that you won't like to eat because of its beauty. But the craving won't stop you from eating it.
Learn more from their site: www.amorino.com
bitLanders is Pro-Gelato

Special thanks to bitLanders for including these information in the chat surveys which aside from giving away bitmiles loyalty points, they are also providing the users with information which will help us with our decisions in selecting the much healthier products like this Gelato.
I commend the information provided which gives me a glimpse of what comprises the specific ice cream compound. It is important to know what are the things which we are eating specially these summer season and with the Chat Survey's interaction, we are not just earning but we are also learning from it.
On the right side shows the information that Micky had provided us during the chat survey. I am just glad he had brought this up. Isn't it amazing how bitLanders is not just after the specific survey but also Pro-Information and Pro-health?
Kodus to bitLanders for that!
Finally… it's Gelato!
Saying Gelato had made me realize how the famous cute yellow minions refer their ice cream too! So it left me questioning if the minions are Italian? Hmm… it's quite interesting why they refer it that way. Perhaps the writers had been really playful with how these creatures refer stuffs.
But while we could argue whether it's better to have Gelato or the normal Ice cream, it doesn't really matter! I would gladly enjoy each and every single cup or cone of these special summer frozen treats to give me that cold feeling whenever I need to.
Plus, it would be much happier when I could take some scoops together with the friends and family. It would be another way for me to share what I have learned about Gelato and maybe ask them too if they are aware of these differences. It would be fun!
How about you? Would you also say, finally, it's Gelato?
Until next blog! Hope you had enjoyed this post.