My uncle saw a Ford Flex today that he really liked in a store parking lot today. I researched it for him and the 2015 models normal price runs $29,100 to $37,700. But there are a lot of dealerships that have end of year discounts.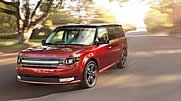 These SUV/Crossover vehicles seat 7 people comfortably with safety belts, cupholders and electronic hook up's for their cell phone, ipod's and other devices.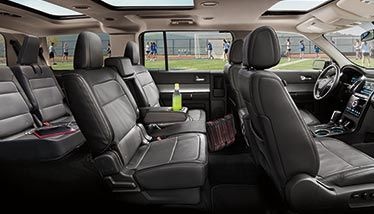 The vehicle has a back up view monitor for the driver, can tow up to 4,500 pounds. Howver does not have the best gas mileage but is good for this size of a vehicle...... 18 for the city and 25 on the highway.