I was watching news in an interview with spokesman of ministry of defense in Afghanistan the reporter asked him "What is your opinion about leaving the American force from Wardak province?" He replied the American force will leave Wardak province but we are confident that our solders can keep security in this province.
Suddenly, I remembered the U.S army authorities that they have said their departure from Wardak would leave a security vacuum in that province.
Actually it is a big issue that which one I should accept. From one side the Afghanistan army says we can take the security control in Afghanistan and we have got a lot of experience from all missions that we have done with foreign forces in Afghanistan.
President Karzai ordered to foreign forces to leave Wardak province last month, after some villagers accused foreign forces to torturing and killing Afghan civilians.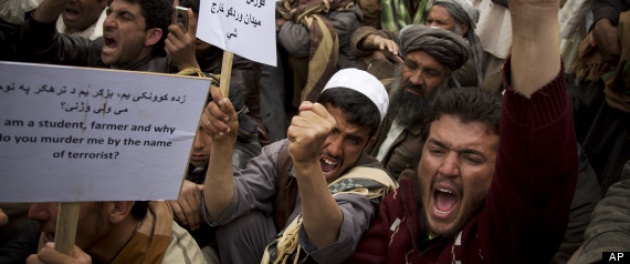 In my opinion, No Afghanistan government cannot control the situation of the country. If you ask me. "Why?" I should tell you government needs soldier for keeping security and killing bad guys and also defense country from other enemies that are living in our neighborhoods. Soldiers need money but Afghanistan doesn't have sources to find and pay them so if the foreign forces leave Afghanistan the situation will be like the past 20 year ago.