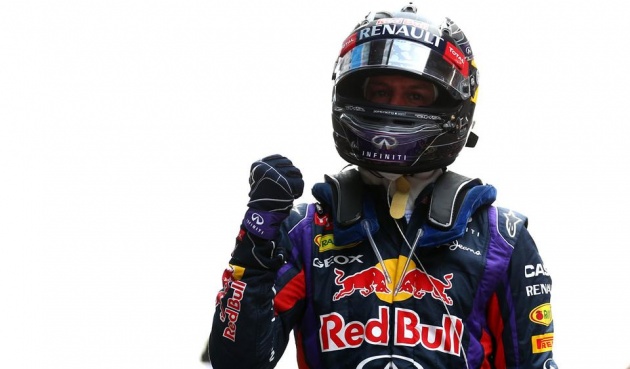 India is always hunting ground for Sebastian Vettel. The German won for the third time on same editions in New Delhi (and always starting from the pole position). Victory that gave him the fourth title in a row, reaching Alain Prost, and also the fourth constructor title for Red Bull. However, the race was not dominated much as you might think, or at least not as much as usual. In fact the lead was also divided mainly between Massa (finally author of a good race ) and Webber (forced to retire and more unlucky). Podium completed by Nico Rosberg and a fantastic Romain Grosjean, capable of recovering from the 17th place of departure and finally overcome his mate Raikkonen.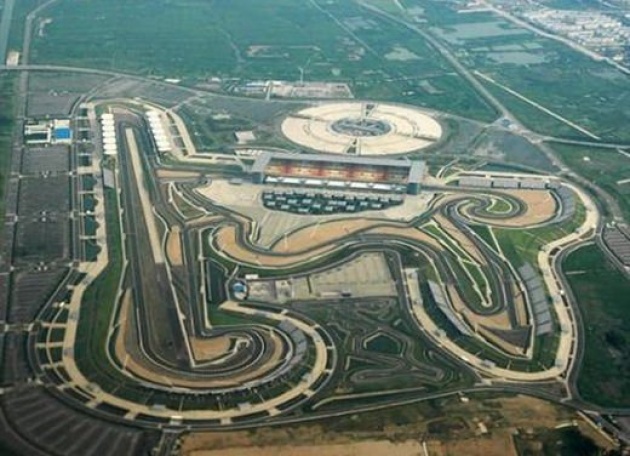 And Alonso? The Spaniard's Ferrari was slowed by a damage caused by a contact with Webber at the start and was not able to reach the scoring area, stopping at his feet. Now that the title is assigned Alonso will have to watch his back from Raikkonen for second place.

The results:
1 Sebastian Vettel Red Bull Racing-Renault
2 Nico Rosberg Mercedes +29.8 secs
3 Romain Grosjean Lotus-Renault +39.8 secs
4 Felipe Massa Ferrari +41.6 secs
5 Sergio Perez McLaren-Mercedes +43.8 secs
6 Lewis Hamilton Mercedes +52.4 secs
7 Kimi Raikkonen Lotus-Renault +67.9 secs
8 Paul di Resta Force India-Mercedes +72.8 secs
9 Adrian Sutil Force India-Mercedes +74.7 secs
10 Daniel Ricciardo STR-Ferrari +76.2 secs
11 Fernando Alonso Ferrari +78.2 secs
12 Pastor Maldonado Williams -Renault +78.9 secs
13 Jean -Eric Vergne STR-Ferrari +1 Lap
14 Jenson Button McLaren-Mercedes +1 Lap
15 Esteban Gutierrez Sauber-Ferrari +1 Lap
16 Valtteri Bottas Williams-Renault +1 Lap
17 Max Chilton Marussia - Cosworth +2 Lap
18 Jules Bianchi Marussia - Cosworth +2 Lap
19 Nico Hulkenberg Sauber -Ferrari Lap +6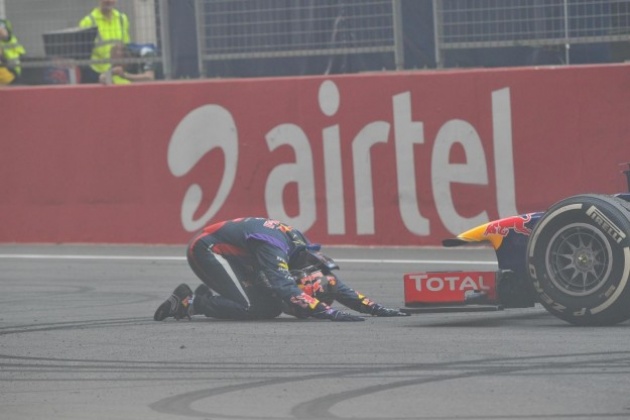 Race Fever Tv

From the world of car races, the adrenalin which causes the fever for this wonderful sport.From rallies to the races on all types of tracks, the planet of roaring engines shown by fans,trying to share this passion with all who love races and all who are literally "sick" of this sport.
Increasing the culture and knowledge of Motorsport...