Francis Ford Coppola, the director of such films as The Godfather (1972), The Conversation (1975), and Apocalypse Now (1979), and an Oscar-winning filmmaker and one-time darling of film critics around the world, was once considered Hollywood's finest commercial filmmaker.
But post-Apocalypse Now, a lot of Coppola's detractors argue, Coppola's films became underwhelming. I beg to differ. The Outsiders (1983) is a case in point.
The Outsiders, adapted by Coppola from S.E. Hinton's classic novel, is a near-masterpiece. A bitter-sweet coming of age tale that takes place in America in the 60's, The Outsiders is Coppola at his most human and accessible, with finely drawn characters, a dreamy, nostalgic atmosphere, terrific performances by the young cast (including C. Thomas Howell, Ralph Macchio, Emilio Estevez, Tom Cruise, Rob Lowe, and Patrick Swayze), and sumptuous cinematography by Stephen H. Burum.
But what truly sets this film apart from almost all other coming of age films that came out before and after it, is Coppola's deft handling of the story's emotional core, as, aside from his mastery of the technical aspects of movie making (there is no such thing as a technically inferior Coppola film), one of Coppola's strengths is his ability to draw heart-rending performances from his cast, something which is strongly evident here.
The Outsiders, especially the 2005 director's cut known as The Complete Novel Edition, which restores more than 20 minutes of footage cut from the original release, is a fine, warm, tragic, heartbreaking, life-affirming, elegiac, elegant piece of filmmaking, and a must for fans of Coppola and pure cinema.
Text © Ahmed Khalifa. Sep. 11 - 2014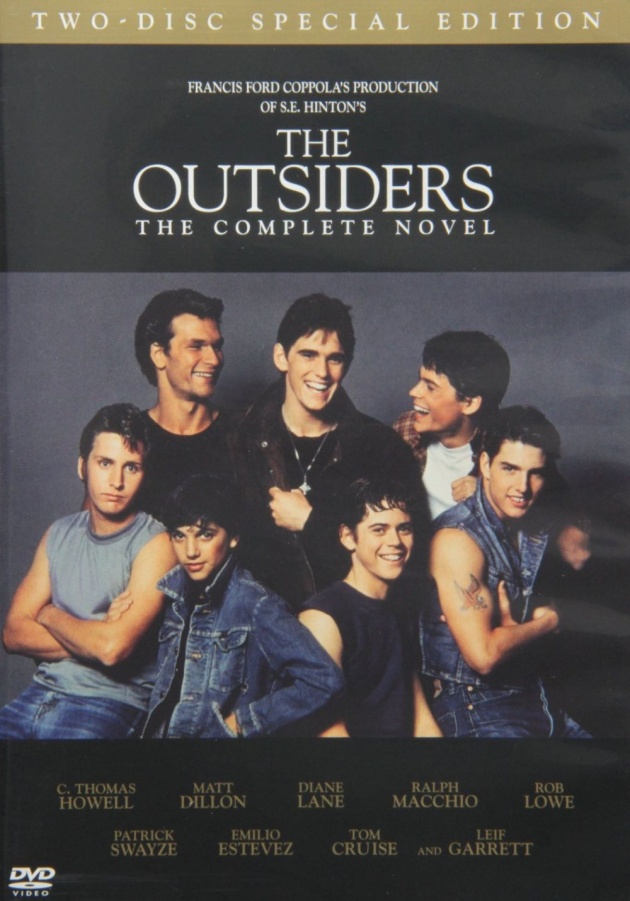 About The Author: Ahmed Khalifa is a filmmaker and writer. He is the author of Beware The Stranger, a horror novel, and Egyptian Gothic: Stories. Both books are available on Amazon here. He is also the writer/director of Seance, a Gothic/Horror film, and The Weapon, an action/supernatural Web Series, which centers on a vigilante called "The Hunter". You can watch the complete first season, for free, here. You can check out his reviews here.